The Story⚡
Showmax's first Original Nigerian telenovela, Wura, has reached its 100th episode!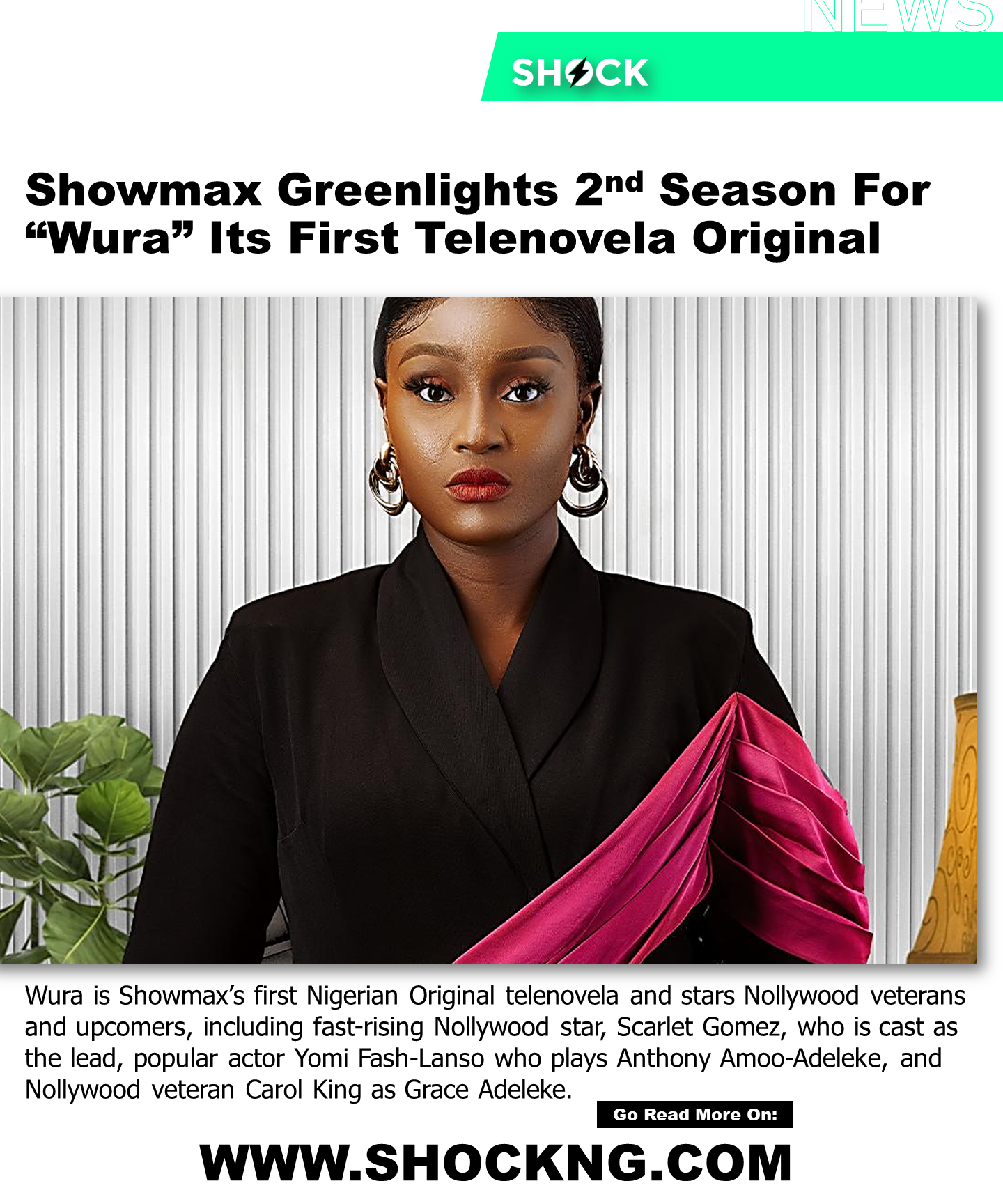 Tell Me More
This milestone marks the end of its hugely popular first season. Now, viewers can relive all the suspense, melodrama and intertwined story moments of Wura Adeleke and the citizens of the Iperindo community by binge-watching the entire first season on Showmax.
Wura is the number 1 most-watched drama series on Showmax in Nigeria and continues to chart on Showmax's Top 20 most-watched list of all titles in Nigeria. The 100th episode is a significant landmark for the series that earned the lead actor and titular character, Scarlet Gomez, a nomination for Best Actress in a Drama at the 2023 AMVCAs.
Wura is the Nigerian adaptation of the hit South African 1Magic telenovela The River, which scored an International Emmy nomination. The series follows the lives of characters bonded and divided by the discovery of gold in Iperindo, a small community in Osun state where the story is set. The story begins when the tough-as-nails anti-hero Wura Amoo-Adeleke, a mining magnate, discovers that there is no more gold left in her mines. Her desperation to find gold sets off a series of events that involve secrets, murder and betrayal.
With a stellar cast of established and rising Nollywood stars including Yomi Fash-Lanso, Carol King, Ray Adeka, Iremide Adeoye, Ego Iheanacho, Martha Ehinome, and Lanre Adediwura, the series has garnered a devoted fan base since its premiere in January 2023.
Tangent
The second half of 2023 is here and streaming services are gearing up to land their slate of content to wrap up the year.
Asides from Wura being renewed, the streamer has also begun production for Flawsome which means a new season has also been handed to the original series.
⚡️🗞️Stream Wars: Flawsome series has been renewed for a second season by Showmax

>> The 13 part series produced by Urban Vision debut last Nov 2022 and follows 4 women trying to navigate their personal and professional lives who are bound by the flawed yet unbreakable ties they… pic.twitter.com/vFeqkSVbo3

— S H ⚡ C K ! (@Shockng) June 8, 2023
In Summary
While Season 1 began from its first to its 100th episode, Season 2 of Wura will continue with its 101st episode up to its 260th episode
The debut date will be announced soon.