Now That We Are Married: A Honest Perspective on Love and The Little Things
Lota Chukwu's Now That We Are Married follows the story of a newly wedded couple as they navigate the intricacies of married life and the many challenges that come with it. Grace and Luke, portrayed by Tope Olowoniyan and Eso Dike, the newly married couple, go through a series of challenges typical of a married couple.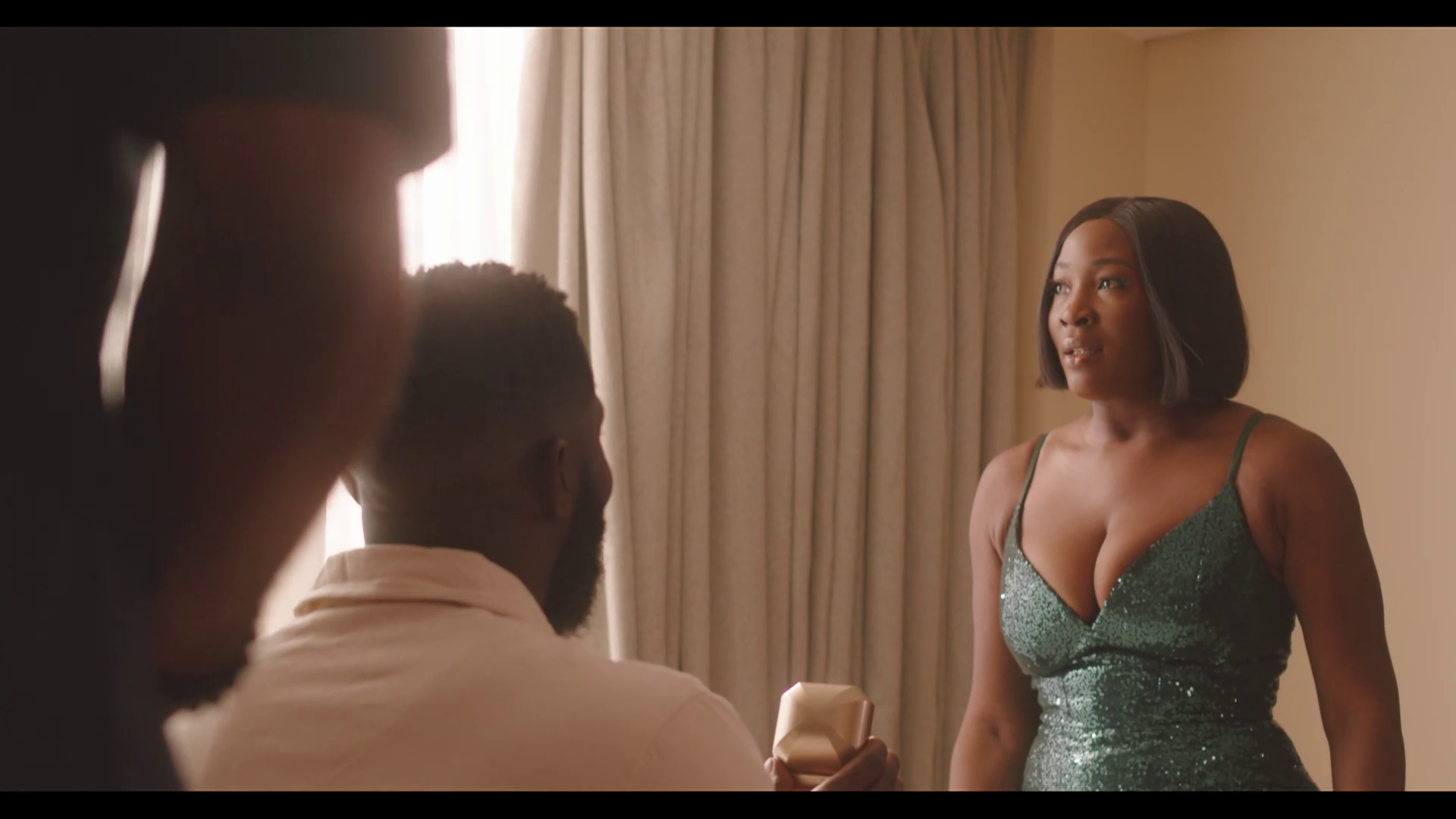 The film touches on love, family, friendship, and forgiveness. It brings to the fore the difference in upbringing and how it relates to newlyweds and also explores balancing career, passion, and understanding in marriage.
One of the film's strengths is its ability to mix comedy and drama in healthy doses. While there are plenty of lighthearted moments, the film brings scenes with more serious themes like jealousy and finances. Now That We Are Married does an excellent job of capturing the joys and challenges of marriage in a relatable and realistic way while also proffering solutions to these challenges.
As Grace and Luke battle with adjusting to their new lives as a married couple, we are jolted from the romantic, lovey-dovey honeymoon phase of their relationship to the difficult situations and conversations that ensue surrounding house chores, partying or the lack thereof, and money.
Eso Dike, who plays the role of Luke, delivers on his role. He plays the character so well, allowing the audience to follow him through his range of emotions. One of his best takes is when he excitedly starts searching for his friends during his birthday dinner. In this scene, he is able to switch from over-excited to disappointed without missing a beat. Throughout the film, there is a seamless flow between Eso Dike's character and others. He, however, seems short on stand-alone scenes, which admittedly were few.
Tope Olowoniyan, who plays the role of Grace, the second protagonist in the film, delivers an endearing performance. The highlight of her role is when she breaks down and expresses raw emotions to Luke before her trip to the US. Although most of her portrayal of the character could use some tidying, she gives the film the push it needs, and luckily, her co-actors are able to fill in where there's a lapse.
Now That We Are Married is portrayed with refreshing honesty and vulnerability. The film is intended for youths and young adults who intend to get married or are already married. As the couple navigates the ups and downs of married life, the audience is taken on a relatable journey filled with laughter, tears, moments of 'aw-ing', and subtle anger towards the main characters.
In conclusion, Now That We Are Married has a great amount of interesting and well-delivered dialogue, especially when the two main casts interact with other characters.
However, the film would perhaps have done better if the perspective of another married couple was shown, like Lanre and Bimbo's. A parallel perspective would have definitely pushed the film to greater heights, but notwithstanding it lands well with a realistic ending.