The Story
Shock is projecting Play network's latest box office movie – Rattlesnake to open with a figure of N19.5 Million Opening
<excluding advanced screenings >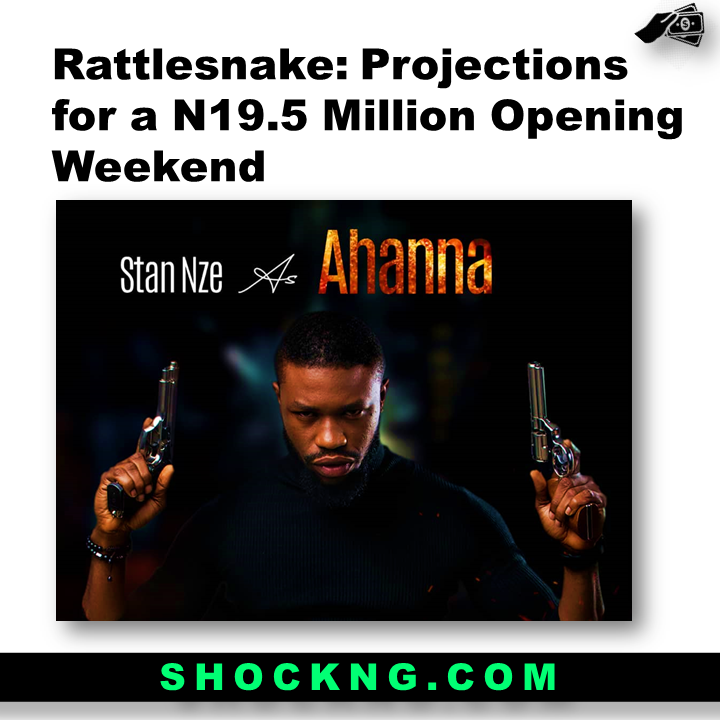 Tell Me More
The remake of Amaka Igwe's rattlesnake directed by Ramsey Noah is set to debut on the big screens officially on 13th of November 2020 with Film One as its distributor.
Using Historical Box Office data, Economic variables and buzz frequency we have projected the title will score a N19.5 Million opening weekend.
How did we get here?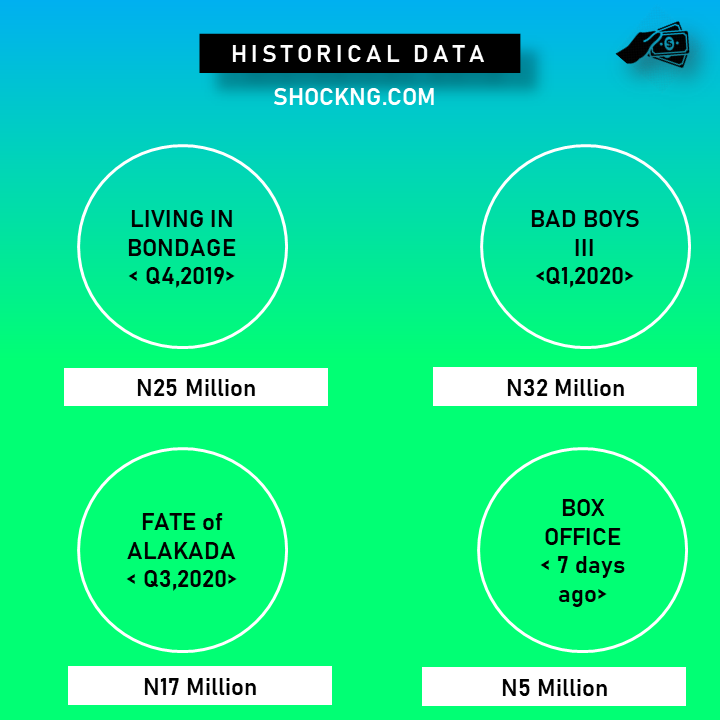 There are four focal points of interest that lends an insight to the potential weekend earnings of Rattlesnake which are as follows.
Living in Bondage sequel released Q4 2019 was the first ever feature film produced by Playnetwork that made a box office run.
The title was very much successful and grossed N25 Million in its opening weekend.
This data shows the strength of the film studio and market position, making it a very important data to be considered for our projections.
Bad Boys 3 is still the highest title in pre – corona 2020 with a strong opening weekend of N32 Million.
So far no movie both domestic or local has come close to this numbers due to Covid 19 pandemic and the protest movement of #EndSars
Fate Of Alakada opened post corona revealing how the market responded to cinemas resuming after 6 months of shutdown.
The title directed by Kayode Kasum grossed over N17 Million opening weekend.
Though it boosted cash flow for cinema owners for a while, the momentum was thwarted by unrest in the country.
7 days ago, Fate of Alakada showing for the 6th weekend topped the box office charts with a sum of N5. 28 Million, however it is struggling to cross the N100 Million Mark.
All of this data combined means that the opening weekend range for a new hot title coming with the right marketing hovers around N17 – N35 Million Naira
Marketing
The premiere for the film happened on a Tuesday bringing back the glitz and glam to the red carpet that have been disappeared for a while.
The PR team have been working for the past 3 months to dial up the buzz for the market. so far it has been working.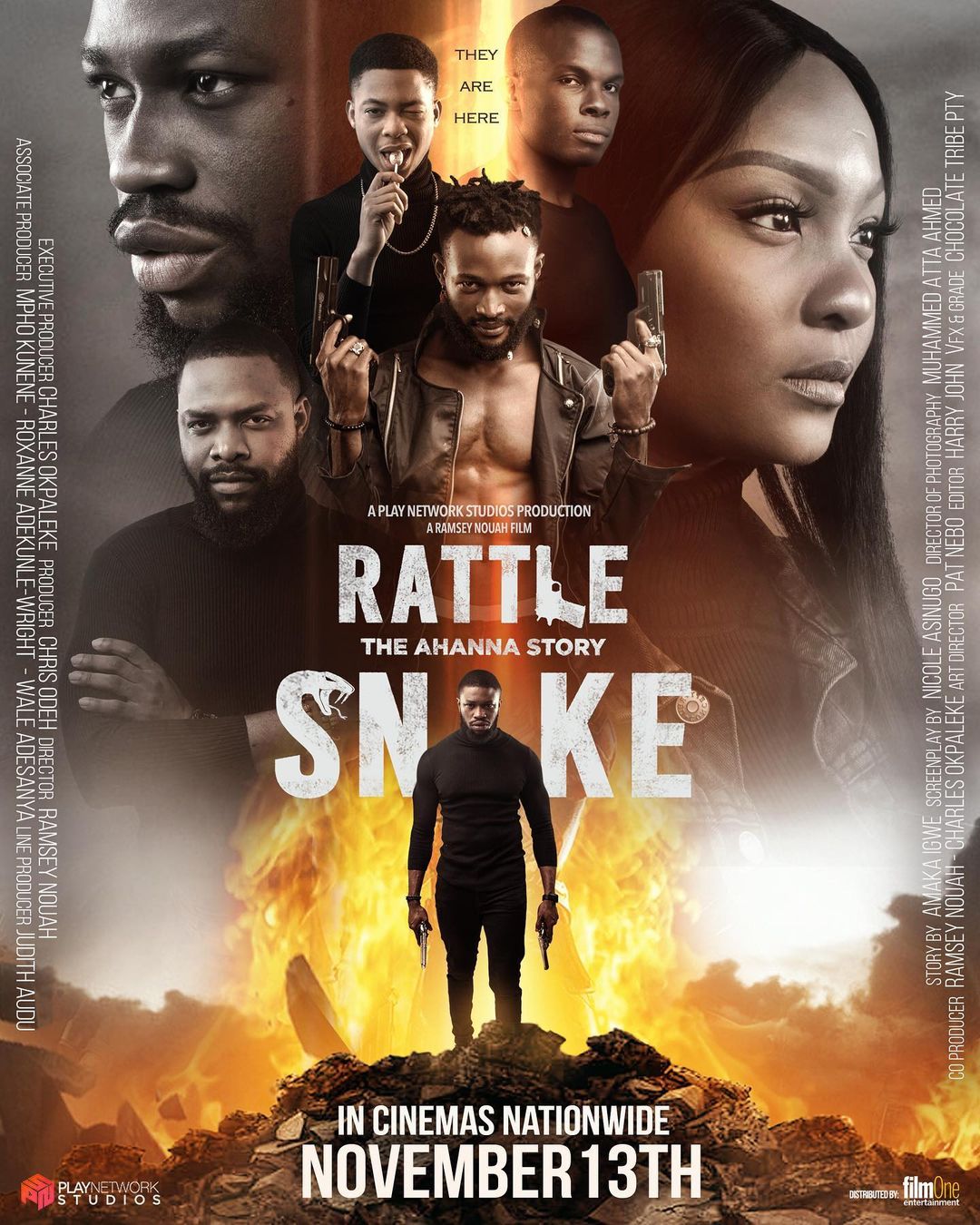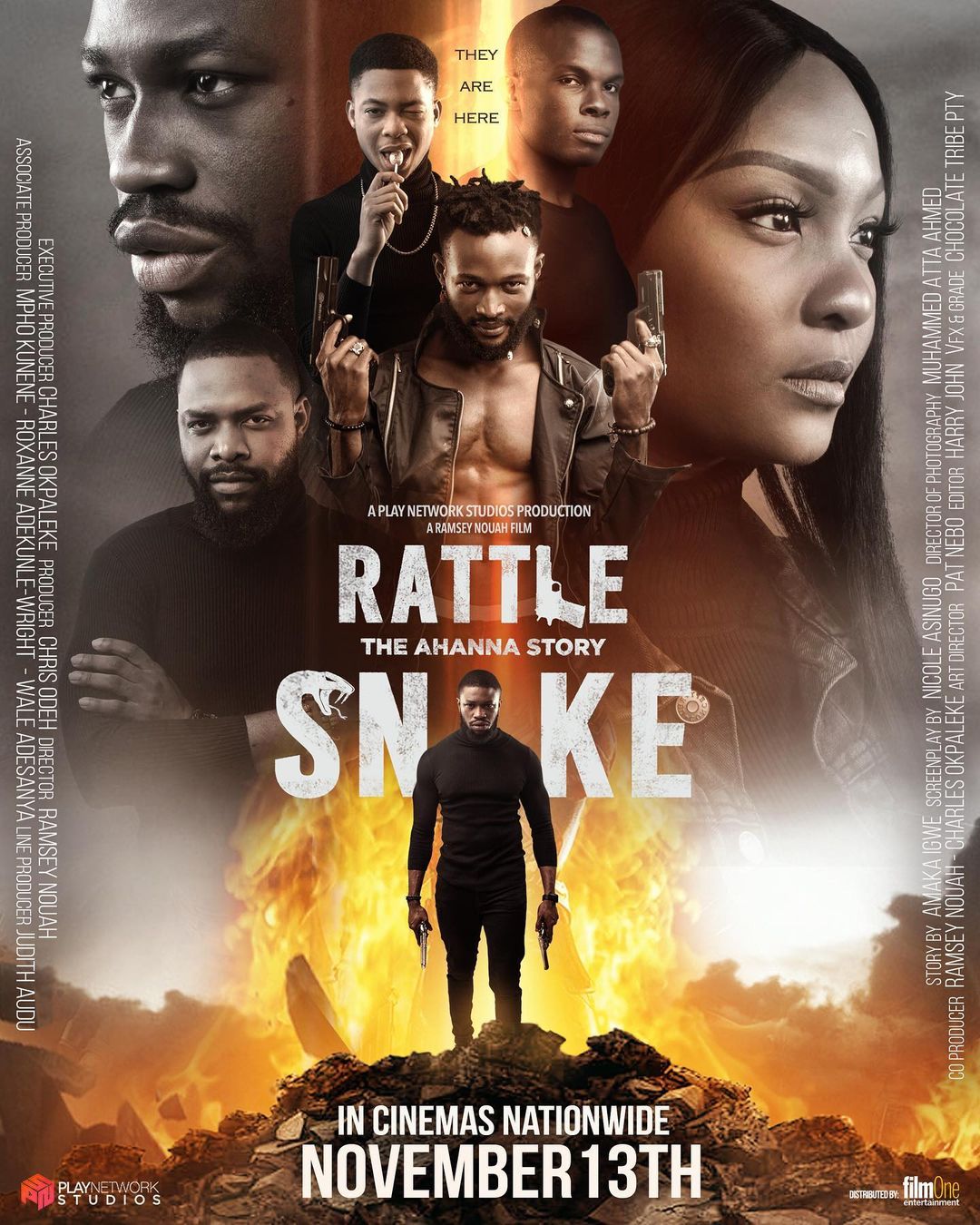 What Happens Next?
if Rattlesnake indeed meets or better still surpass our projections, three things will happen:
1. The race for 100 Million in 24 days record set by LIB sequel might be achieved.
2. it sends a signal that new local titles might have a chance of performing well.
Lastly, exhibitors might have good cash following up to the new year that would ease their lockdown losses.
Till then, support Nollywood and wait for the full response of the market by next week.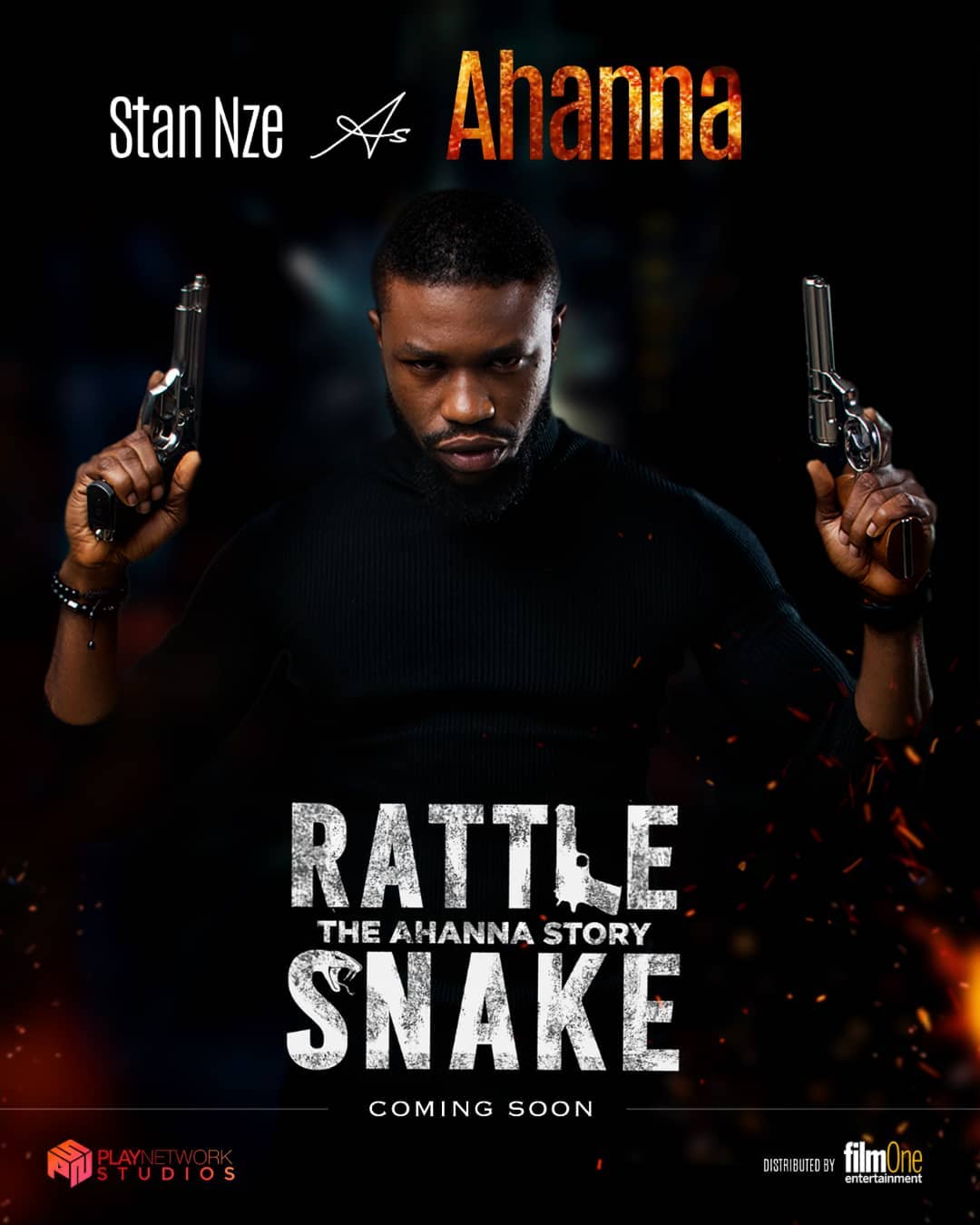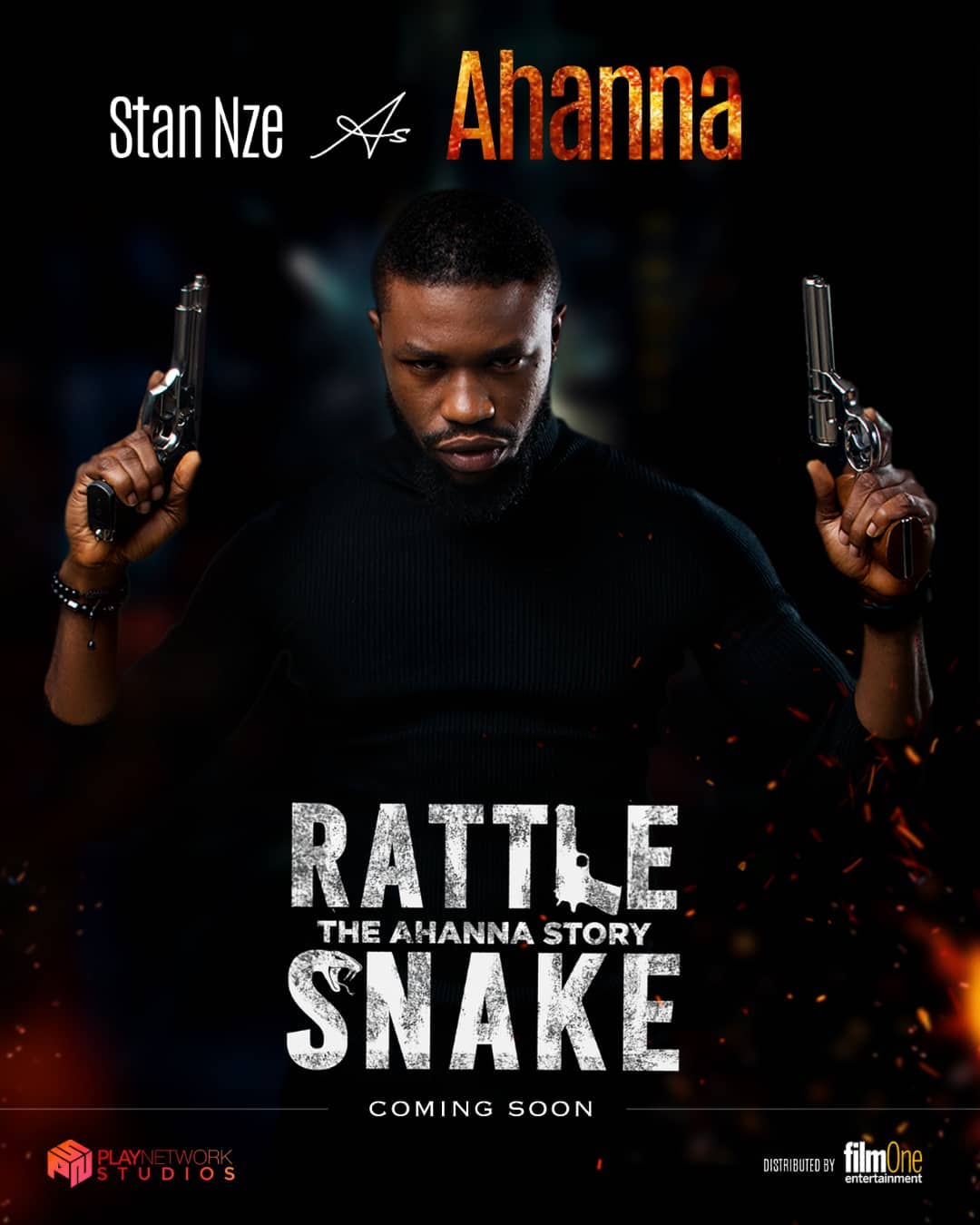 Thank you for reading this.
Shockng.com Covers the Business of Film and the Biggest movies that screen in Sub Saharan Africa.
Consider following us on Instagram @ShockNG for box office videos you don't want to miss