The Story⚡
For a one-day period, Nigerian cinemas will crash their movie prices to N1000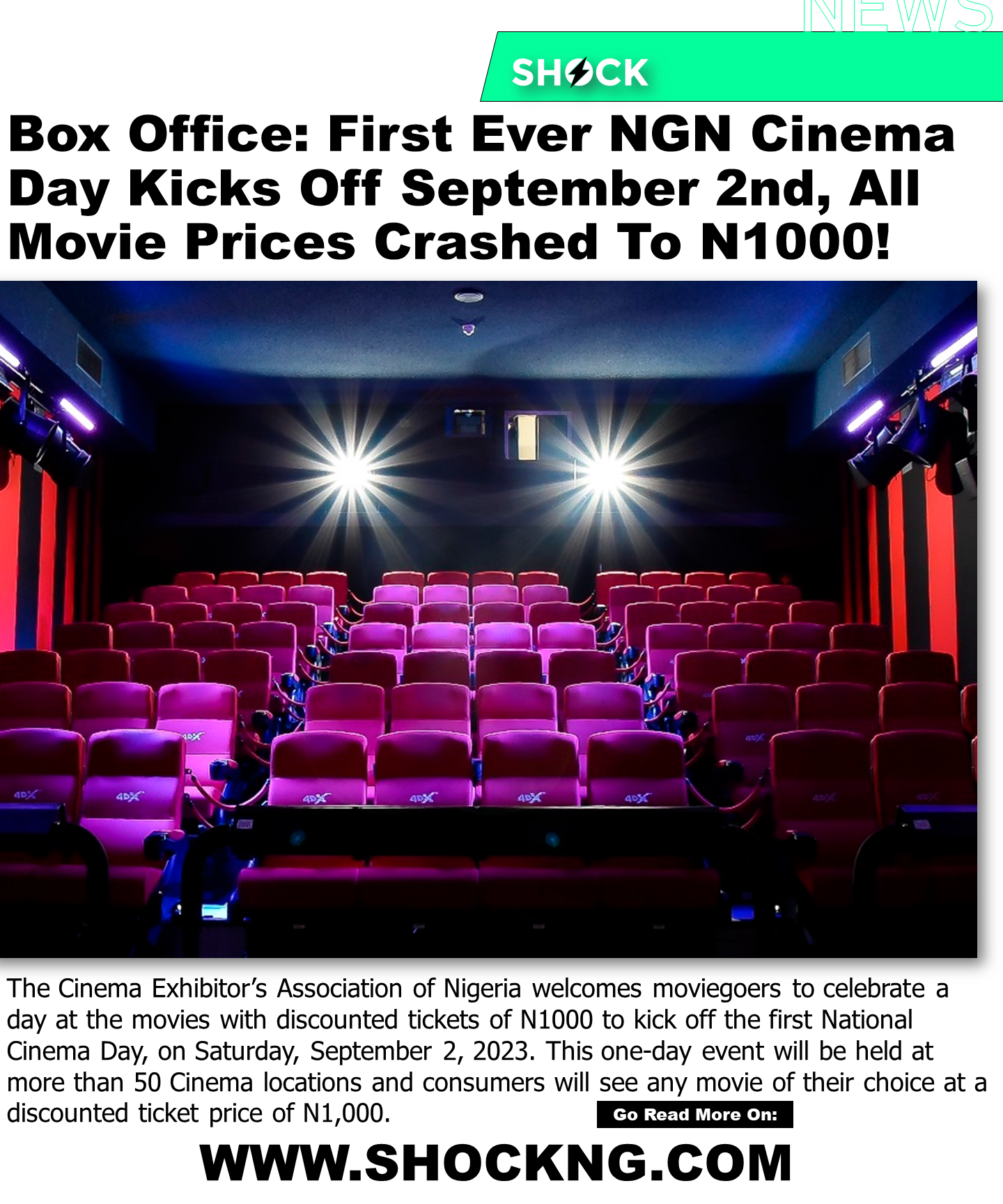 Tell Me More
Nigerian Cinemas joins Cinemas in the UK and USA to announce "The National Cinema Day" which takes place on Saturday, September 2, 2023. This is a global day that aims to reward cinemagoers and bring back old customers with discounted ticket prices.
The Cinema Exhibitor's Association of Nigeria welcomes moviegoers to celebrate a day at the movies with discounted tickets of N1000 to kick off the first National Cinema Day, on Saturday, September 2, 2023.
This one-day event will be held at more than 50 Cinema locations with over 100 screens, We believe this will bring together audiences of all ages to enjoy a day at the movies and see any movie of their choice at a discounted ticket price of N1,000.
According to the Chairman of the Cinema Exhibitor's Association of Nigeria Mr. Ope Ajayi, we are doing this as a thank you to moviegoers and promote the cinema-going culture as well as remind audiences about the magic of cinema.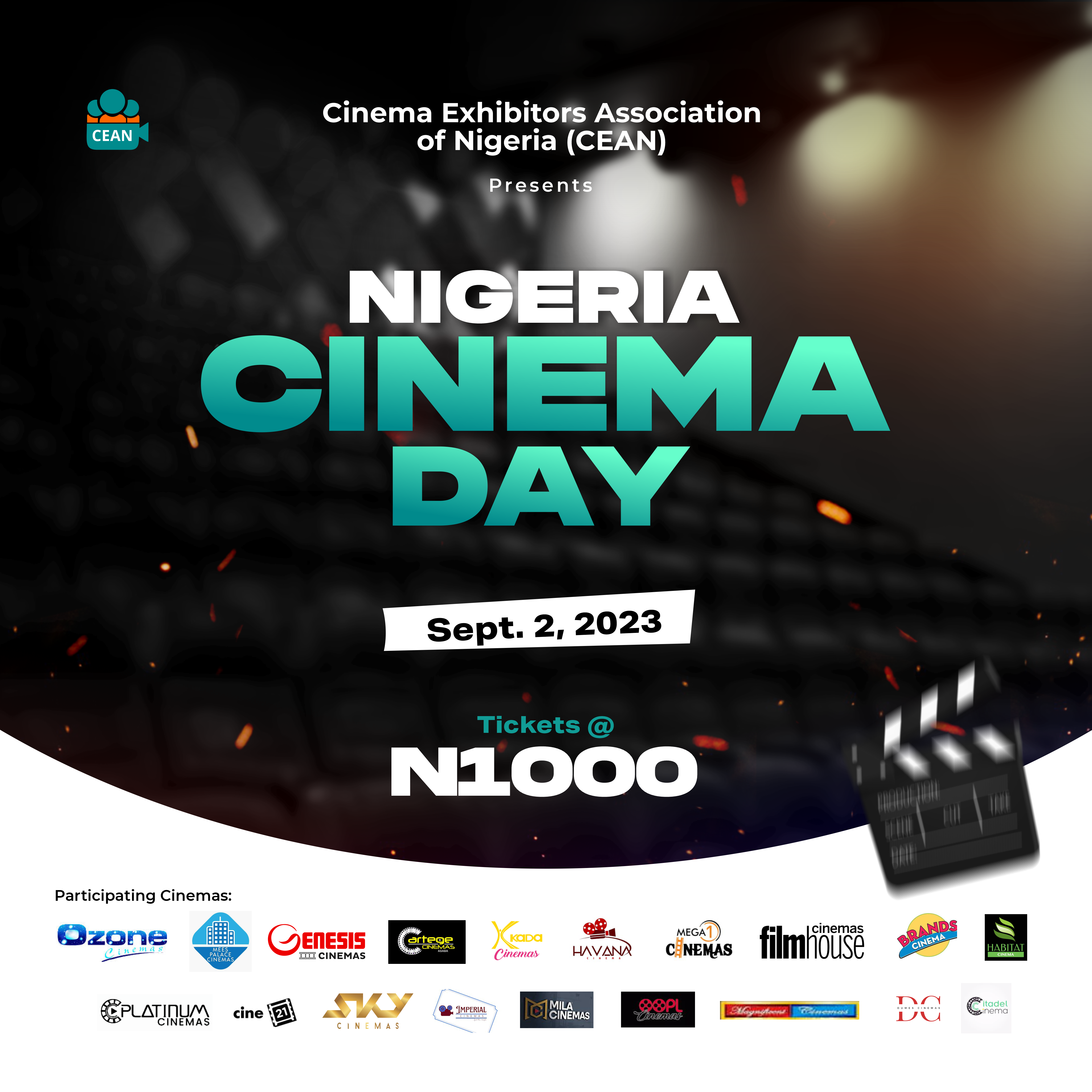 Key Background
According to the press release, over 50 Nigerian cinema locations would participate in this cinema day. From Ozone Cinemas (Lagos) to Cartege Cinemas (Azaba) and even OOPL (Abeokuta), movie ticket prices for this day will be capped at N1000.
This means that more than half of cinema screens in Nigeria will open to anyone who wants to enjoy a movie.
Tangent
The United States did its 2nd edition of National Cinema Day on Sunday, August 27, with discounted admissions for all movies at over 3,000 participating theatres and 30,000 screens. Consumers across the country could access all tickets, all shows and all formats for no more than $4.
Box office analytics firm EntTelligence which monitored 13.5 million seats in over 100K showtimes for Sunday's National Cinema Day recorded sales of more than 700%. The first-ever edition was done in the midst of a slow Covid-recovery for exhibition and brought 8.1 million people to theatres grossed $24 million and was the highest-attended day for movies in 2022.
This means that the exhibition strategy of bringing back moviegoers' works and a Nigerian version being executed next week Saturday will most definitely boost ticket sales.
As it stands the following movies are currently showing in cinemas and might participate in this Nigerian cinema day: Blue Beetle, Barbie, Meg 2, MI7, Orisa, Modern Woman, TMNT, Mikolo, Oppenhiemrer, Grand Turisimo, Akudaay, Hotel Labamba, Elemental, Spiderman: Across the spiderverse.
In Summary
In the next few days, more announcements will roll out as to how moviegoers can buy tickets, what showtimes will be available and a list of movies that will be up for discounted pricing.
Follow @shockng for more local listing updates