The Story⚡
Netflix has presented a preview of upcoming programming for the end of 2023 and into 2024 at MIP Africa during a panel session "See What's Next on Netflix"
In addition, the streaming service presented its multi-title partnerships with South African filmmakers who will produce a diverse range of films/TV projects.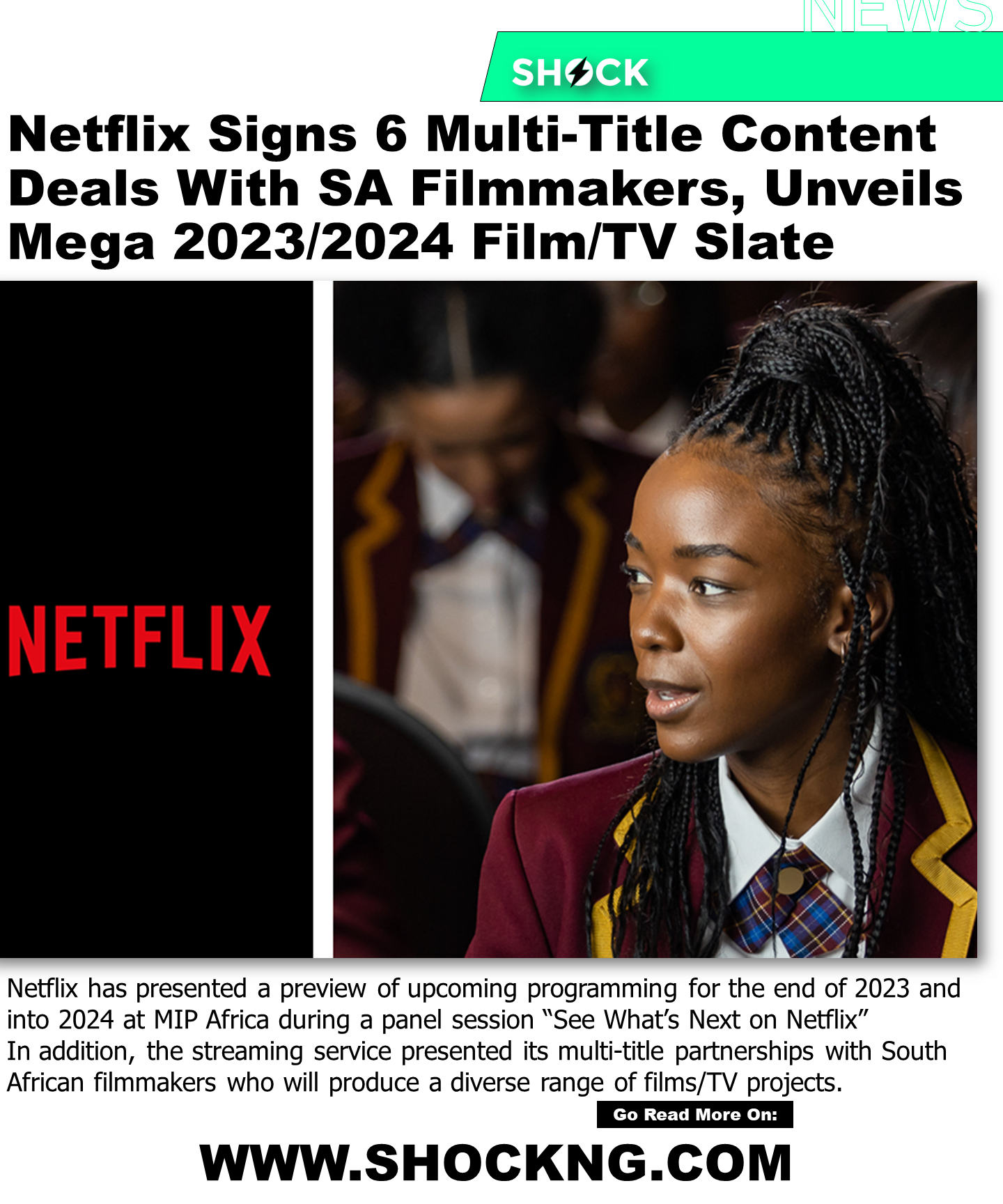 Tell Me More
"This is the most significant expansion so far as Netflix ramps up investment in the South African film and television industry," the company said in a statement. The content partnership deals listed below are 6 in number with an initial 3-picture deal revealed last year.
* Mandla Dube: Initially announced in 2022 and the first deal of its kind with a South African filmmaker, acclaimed writer, producer and director, Mandla Dube partnered with Netflix on a three-picture deal, the first project of which, Heart of the Hunter, will be coming to Netflix in the first quarter of 2024," the company said. Mandla has previously directed the Netflix film Silverton Siege, while also having directed several episodes of the Netflix South Africa series, JIVA!
* Akin Omotoso and Ochre Media for a multiple-title book adaptation partnership.
* Director Donovan Marsh (iNumber Number, Spud & Spud 2, Hunter Killer and I Am All Girls) for a three-picture film partnership, the first of which was the recently released Netflix film, iNumber Number: Fool's Gold.
* Film and TV production company Gambit Films for a multi-title partnership across various genres and formats (series and films). The team at Gambit Films is behind the hit Netflix South Africa series Blood & Water and Unseen, starring Gail Mabalane.
* Writer, producer and director Jayan Moodley (The Kandasamys franchise) for a three-picture partnership starting off with the next instalment of the Kandasamys series of films, Kandasamys: The Baby, currently in production and mentioned above.
* Production house Stained Glass Productions, led by producers Gugu Zuma-Ncube and Pepsi Pokane, for a multi-title book adaptation partnership across a variety of genres.
* Producers Mandla Ngcongwane and Mpumelelo Nhlapo and their award-winning production house, Black Brain Pictures, fort a multi-title partnership for films and series.
5 Upcoming series
3 original series renewals and 2 brand new commissioned series are set to debut from the South Africa 2023/2024 slate
Miseducation, a new young adult series from Burnt Onion Productions (How to Ruin Christmas) making its debut on Netflix on Sept. 15. The story follows a young, self-absorbed, first-year varsity student (Buntu Petse) who finds herself on the cancelled list after the police raid her house and seize her family's assets because of her mother (Baby Cele) corrupt political dealings. Embarrassed and with her tail between her legs, Mbali runs to Grahamstown University in Makhanda, where she strives to reinvent herself and escape her mother's corrupt legacy.
Yoh' Christmas is a new holiday season series launching later this year. The series is produced by Johnny Barbuzano, Tiffany Barbuzano and Morishe Matlejoane for BBZEE Productions. More details about the title and cast will be shared at a later date.
Blood & Water season 4. Parkhurst High's finest are coming back with "more thrilling (and hard-earned) life lessons." The new season of the hit series from writer and director Nosipho Dumisa and Gambit Films will debut in the first quarter of 2024.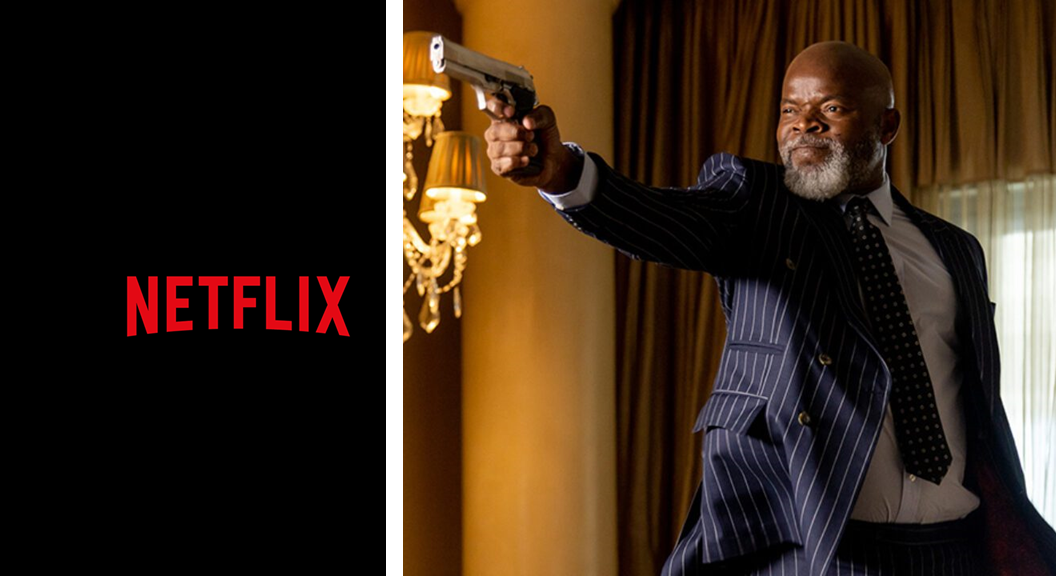 Savage Beauty season 2. The mystery drama series, following the powerful Bhengu family and their global beauty empire, is set to return with everyone out for revenge. Created by Lebogang Mogashoa and produced by Quizzical Pictures, its launch is expected in 2024.
Young, Famous & African season 3 will see production kick off soon. The pan-African reality series will feature an all-star cast from South Africa, Nigeria, Tanzania, Ghana and Uganda.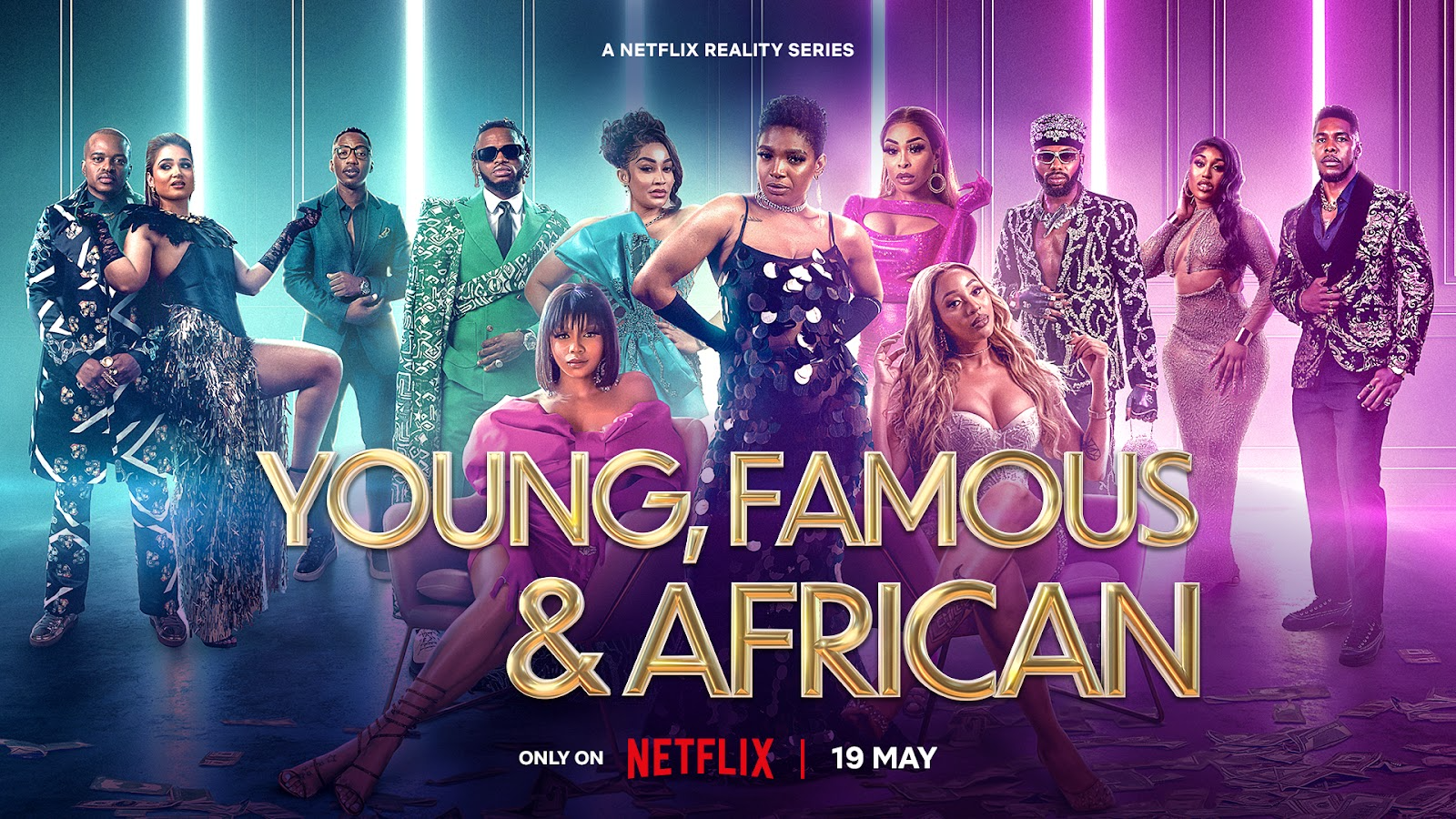 3 Upcoming Feature films
Kandasamys: The Baby.
"The hilarious and heartfelt next chapter in the Kandasamys film franchise from writer and director, Jayan Moodley, which was shot on location in South Africa and Mauritius" will premiere on Netflix on Oct. 20.
Heart of the Hunter.
"A twisty spy-thriller based on the novel by acclaimed author Deon Meyer and directed by the renowned Mandla Dube (Silverton Siege) featuring an all-star cast" will debut in the first quarter of 2024.
Soweto Love Story.
The rom-com set in the heart of Johannesburg's famous township, will launch in the first quarter of 2024.
In Summary
"We are incredibly excited to continue with our investment in South African storytelling and to expand our relationships with these amazing storytellers," said Ben Amadasun, Netflix's VP of content for Middle East and Africa.
"These long-term partnerships with local filmmakers have enabled us to uncover unique perspectives and diverse stories from South Africa to entertain our more than 238 million members around the world. This is why we're committed to investing in South Africa's creative industry and showcasing the incredible talent the country has to offer."