The Story ⚡
Kenneth Gyang's "Mojisola" will screen to tastemakers and cinephile audiences at AFRIFF 2023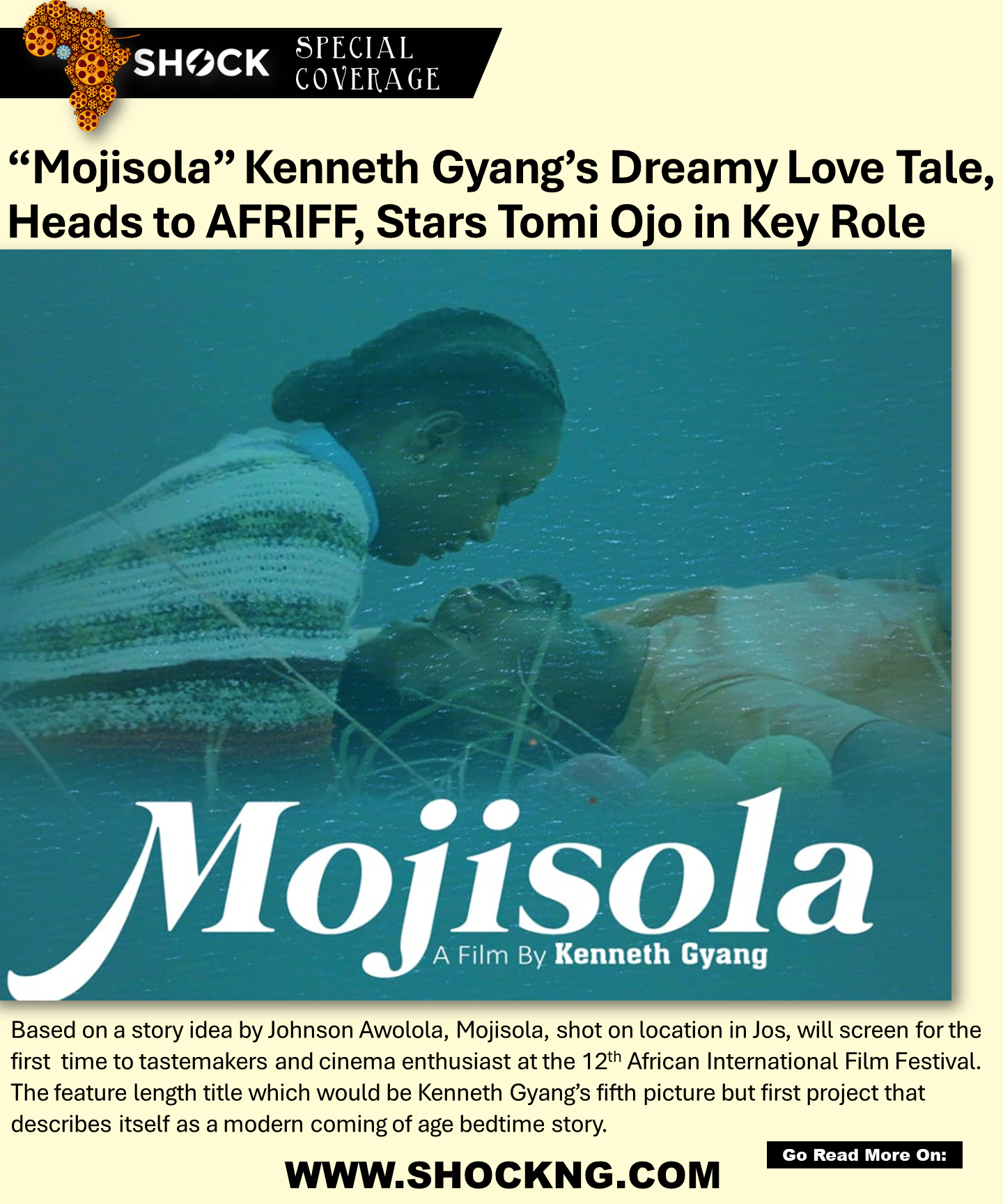 Tell Me More
The 12th edition of the African Film Festival is ongoing at the hub of Nigerian entertainment, Lagos. The festival exhibits different kinds of movies ranging from documentaries, features, student shorts, and others. It also takes on panel sessions from experts in the Nigerian movie industry.
Mojisola, Kenneth Gyang's fifth feature will screen out of competition for the first time. The screenplay is credited to Kenneth Gyang, Sonia Dashe, Nura Akilu
Producer
Kenneth Gyang, Jide Makinde, Tom Rowlands-Rees, Yil Fomwul
Executive Producer
Charles Okpaleke, Kenneth Gyang, Adebola Williams
Cast
The dreamy picture stars Tomi Ojo, Chioma Akpotha, Tony Umez, Laura Pepple, Antony Fitzgerald, Miriam Peters and new act, Peter Otuokpai.
Paul Walman helms the feature as Director of Photography
Poster Art
Ahead of its festival debut, here is the first poster art from the makers of the title.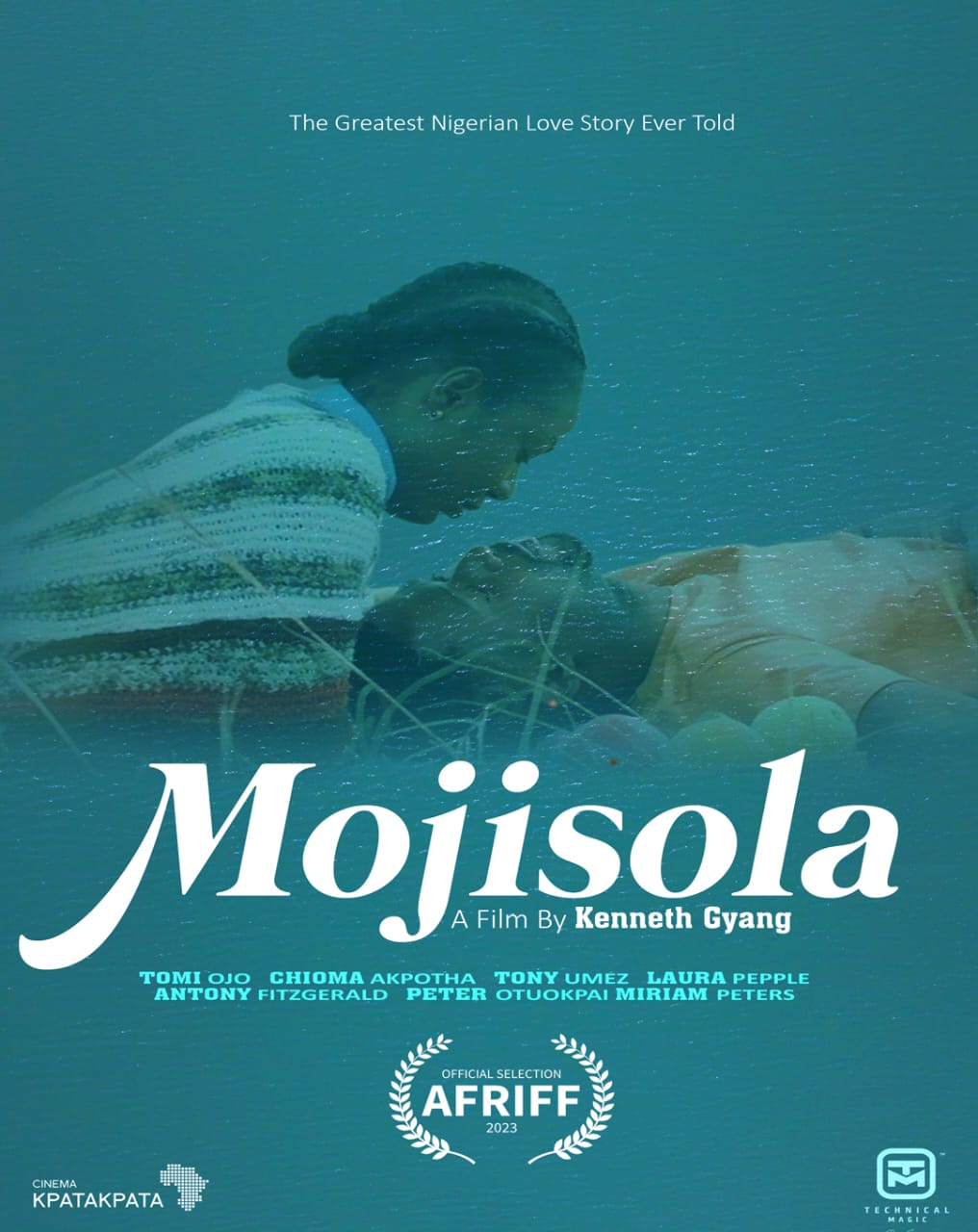 Exclusive
The title is shot in Jos, Nigeria. Speaking on the choice of location, the director said,
"People have always heard about the beauty and serenity of Jos but no film has been made to showcase the stunning scenery of that colonial town and I`ve always wanted to capture images of my childhood in the face of rapid development and threats of ghettoisation.
"I want to curate those images. Some of the buildings featured in the film are over 100 years old. Mojisola's house was the building made for the first British Governor-General of the Northern Region. The house is still there and is beautiful. That for me is curating history."
Also corroborating the point on the choice of location for the script, he admits that the location influenced the script as it was written with specific locations in mind.
"The script for Mojisola was written with specific locations from memories of my childhood. Some of the brilliant landscapes captured were places we used to go as children for picnics," he said.
"Mojisola" is a love and family film that explores Magical Realism. It was produced in February 2023.
In Summary
Kenneth Gyang's creative piece, "Mojisola" – based on a story idea by Johnson Awolola and shot in Jos – will be screened for the first time at AFRIFF.
The feature-length title is Kenneth Gyang's fifth picture but first foray into a modern coming-of-age bedtime story.
"Mojisola" will screen on Thursday, 9th November by 2:25PM