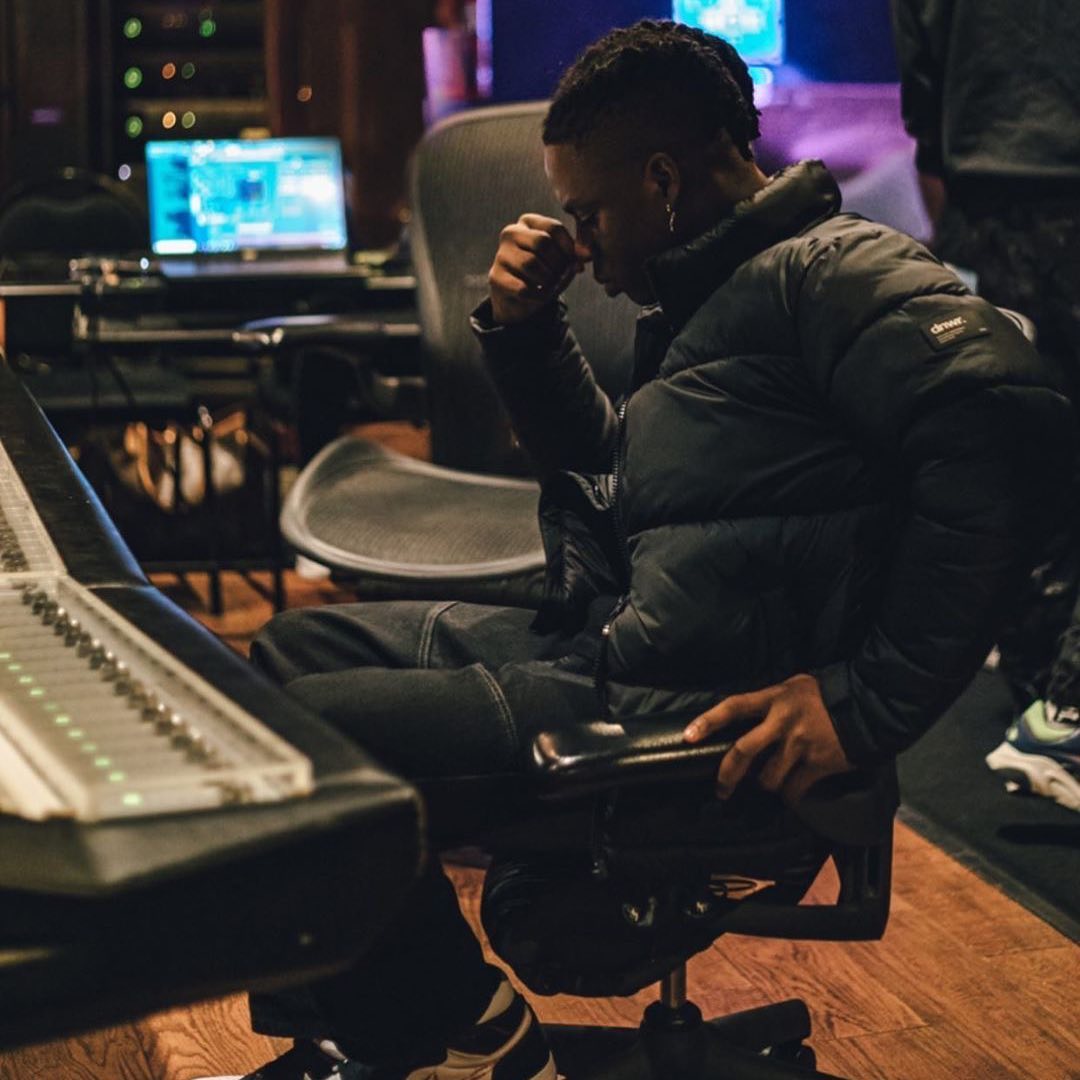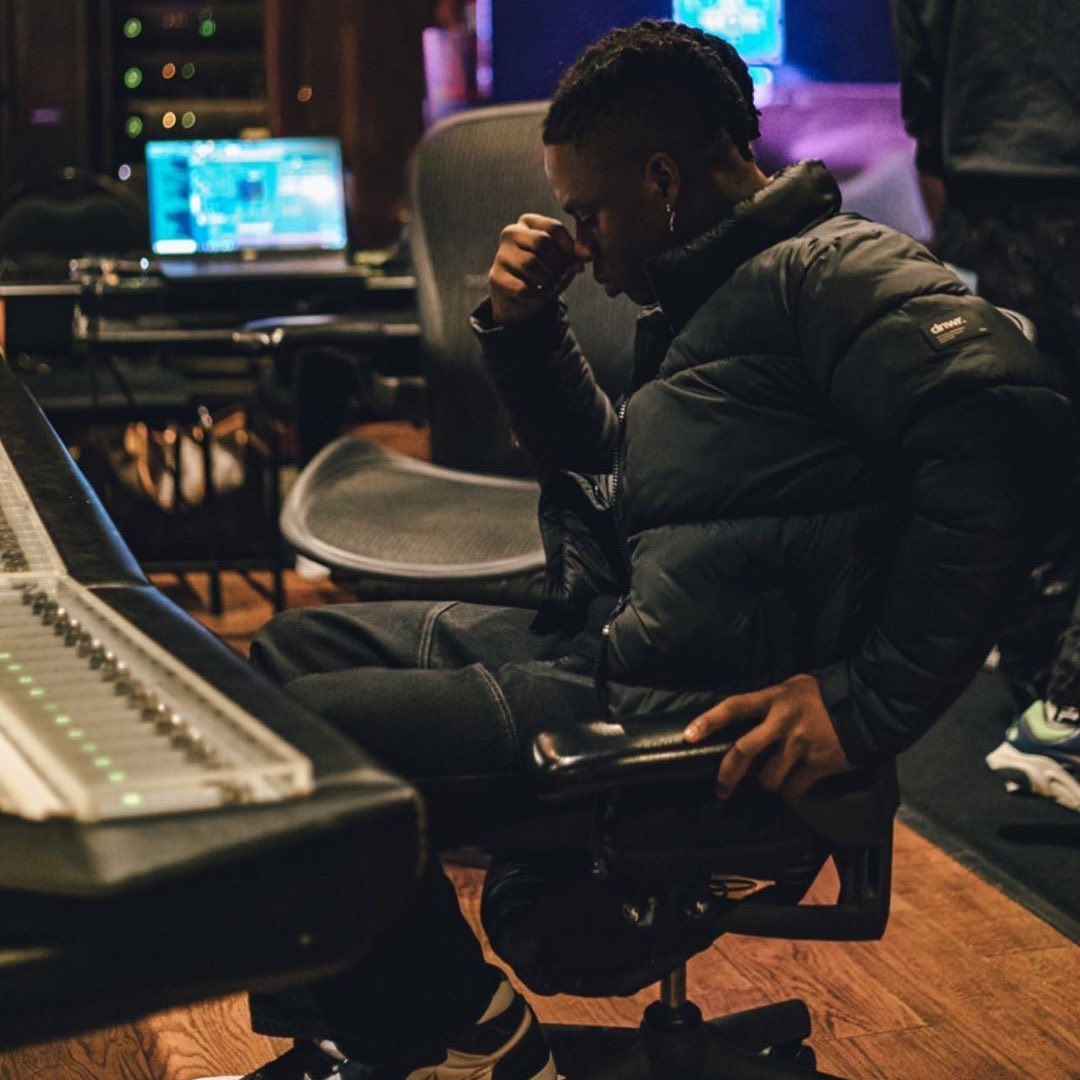 Afro-pop star "Rema" challenged digital artists in Nigeria to submit cover art for his new music titled – I am Alien and stand a chance to win a cash prize.
After over 100 creative entries submitted with the #RemaAlien, Adesiyan Jide – a 21-year-old 400 level student of Olabisi Onabanjo University studying architecture was announced as the winner of the $1000 (N400,000) price tag.
You all deserve the prize, that's why I'm keeping all the pieces I've seen, I got big plans for them and my team will stay in contact with every one of you, thank y'all for participating. The winner is @JideAdesiyan 👽🧸 pic.twitter.com/5R4Wwr37wY

— REMA (@heisrema) April 19, 2020
In an exclusive chat with us, he shared with us his creative process of making the art cover, how he got the news that he won, and of course, how he plans to spend the money.
It's Good Stuff. Let's begin
Kindly Introduce Yourself?
My name is Adesiyan Jide. I was born in Lagos to a family of 7. My dad is an architect and mum works multiple jobs in a hospital.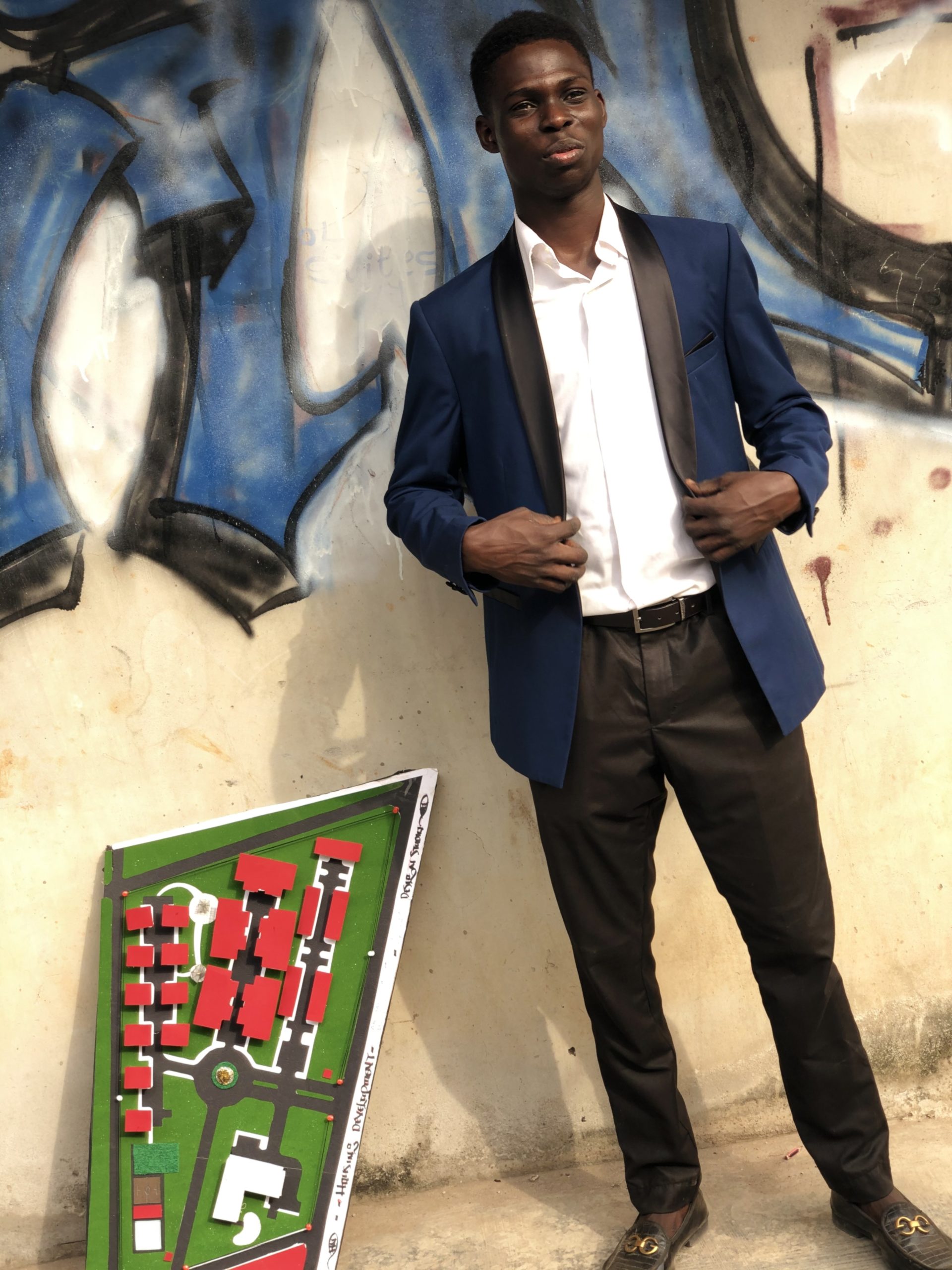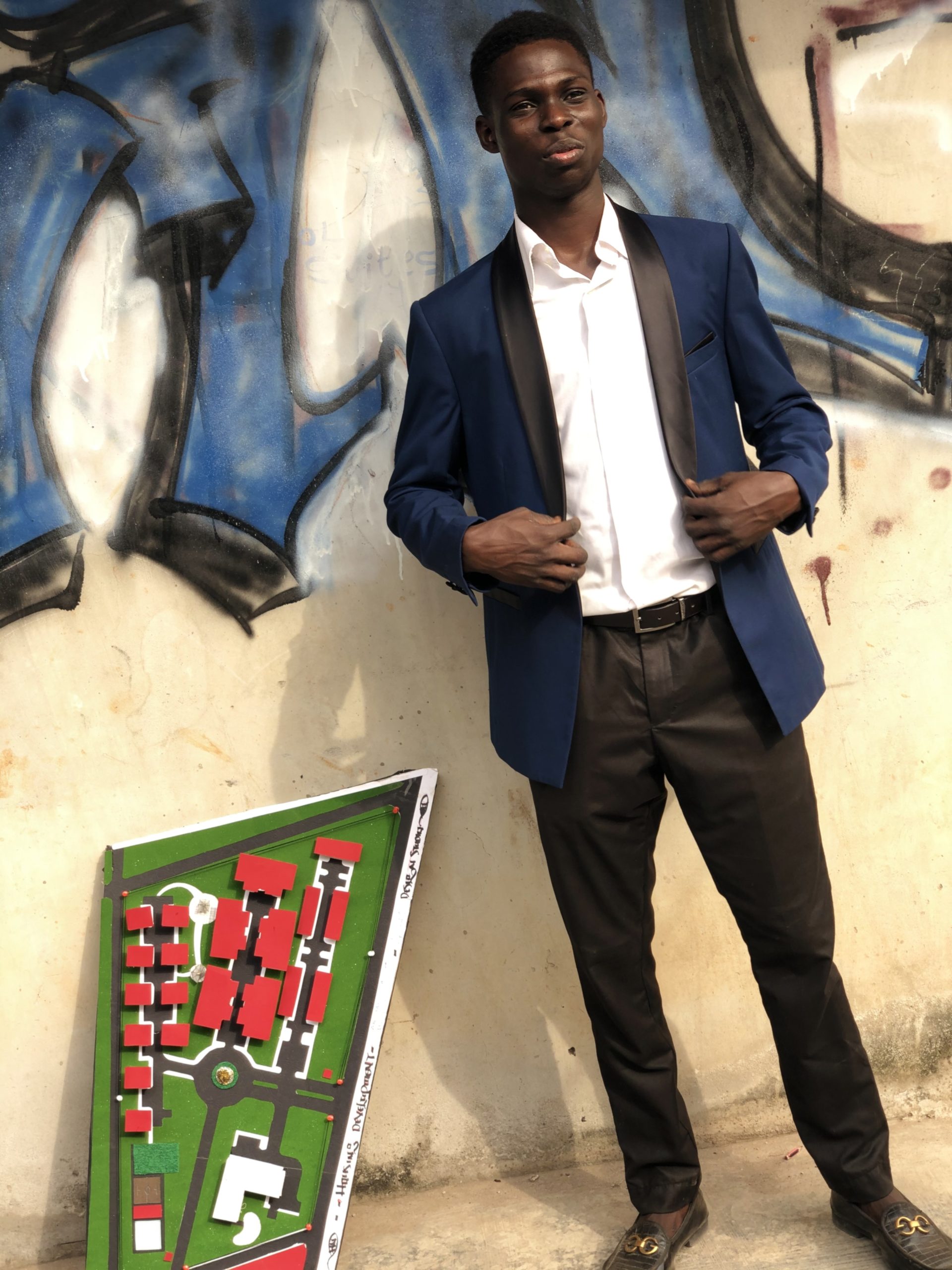 I am currently studying Architecture in OOU and I am meant to be in IT now but due to the lockdown caused by the virus, that's not possible.
How did you hear about the contest?
Yea, I am a fan of Rema and then one evening a friend of mine, Posi
He sent me a video about doing an art cover of Rema alien in which the person could stand a chance to win a $1000
I was keenly interested and I decided to submit an entry for the contest
What was your creative process?
First I knew I had to come up with a concept that reflected the persona of Rema
He has this cool, young and jizzy vibes as an artist.
Also, the title said alien, so I decided to make Rema half human half alien but made sure to infuse them properly
I noticed that Rema was a cool crazy guy and had this teddy that he owned that made me incorporate that too.
I did like 4 concepts though before I finally did the last one on the deadline day
How did you learn to draw and illustrate?
I could draw since I was a boy. From there I went into comics and found a way to post them online
Later on, I realized using Photoshop and other software to make it more attractive than what I had before.
YouTube is one of my best friends.
If I have questions, it gives me answers
All I type is "How-To" and it shows me
To answer your question, I was self-taught with YouTube
I also Thank God for my gift
How did you get the news that you won?
I had this huge buzz on my phone. It was not normal at all
I came on twitter and saw the tweet by Rema
How did you feel?
I did not expect it. I was shocked, was just saying wow.
I went down to the ground and really was dumbfounded too.
I had a good number of my friends that really did a good job supporting me online with their retweets and likes.
So I got a lot of – bro, congrats.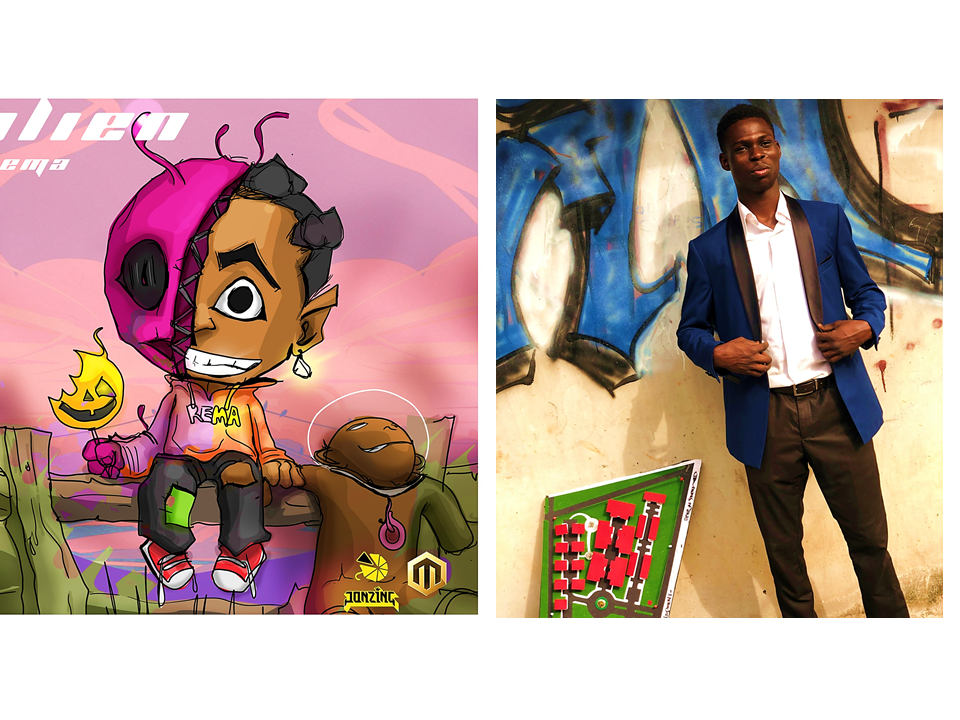 Why do you think Rema choose your design?
He liked it. That's what I think
Also, there is the God's grace and I hope this takes me up to the next level of success.
Did you see the tweets against you winning the challenge with folks saying there were better designs than yours?
Yes, I saw them. I saw everything.
But it's a normal thing in life.
I am not a social media person that's why my followers are low and I barely talk there.
Do you mind sharing how you intend to spend the $1000?
How I intend to spend the money is not something that I would hide.
I did a rough plan. My system is a very bad system.
It hangs like crazy. So yes I would get a new system (sigh) – Thank God.
Asides that probably get a good phone.
Obviously I would gift my parents, loved ones, and friends part of it– I can't do without them
but the major part of it would be dedicated to getting my new system.
Wait. I guess would do some saving too.
So yes, that's the plan.
Are your parents aware of any of this?
Yes. They are fully aware.
When I told them they were shocked and surprised as well. But they were happy.
My parents really support me.
Though I am studying architecture in a university, but they still got me a drawing tab for my art stuff that pushed my growth.
They really love me.
Whose digital artist work do you follow that you like?
I really love these guys – comic republic and I follow them
Their Nigerian comics' superhero characters are really sickk and they are one of the main reasons I wanted to get a tab and be a better artist
The CEO is Jide martin and one I hope I can meet him one day pitch him some of my works.
Other that I see, I can't remember their names.
What's your plan after school?
Though my grades are okay in school (second class upper) and I like architecture but I dream to work or have my comic firm for creating superhero characters
I would also try to find a way to balance the two I guess just to support my finances.
Do you think Nigeria's environment is a good country for creative artists like you?
To tell you the truth, Nigeria is not a good country for creative
If you don't find yourself in a very very good environment, it will be hard to express yourself
Right now I am still just hoping that my talent is enough to find connections to get me a good chance to succeed well in this.
Thank you for your time Jide
Yes. Thank you for speaking with me
Thank you for reading this post. Follow us on twitter @ShockNG for latest comic news you don't want to miss