The Story ⚡
The African comic industry is leveling up and fast building an attractive pedestal.
The last 3 years have been phenomenal. From Disney signing up Kugali for its first TV show with its characters set against the backdrop of a duo futuristic Lagos Mainland and Island, through HBO/CN greenlighting a series pitch from Youneek Studios that follows a Yoruba-inspired character Iyanu that has superpowers and now Universal signing a first of its kind comic IP licensing deal with Comic Republic.
If you aren't paying attention, this is the time to do so.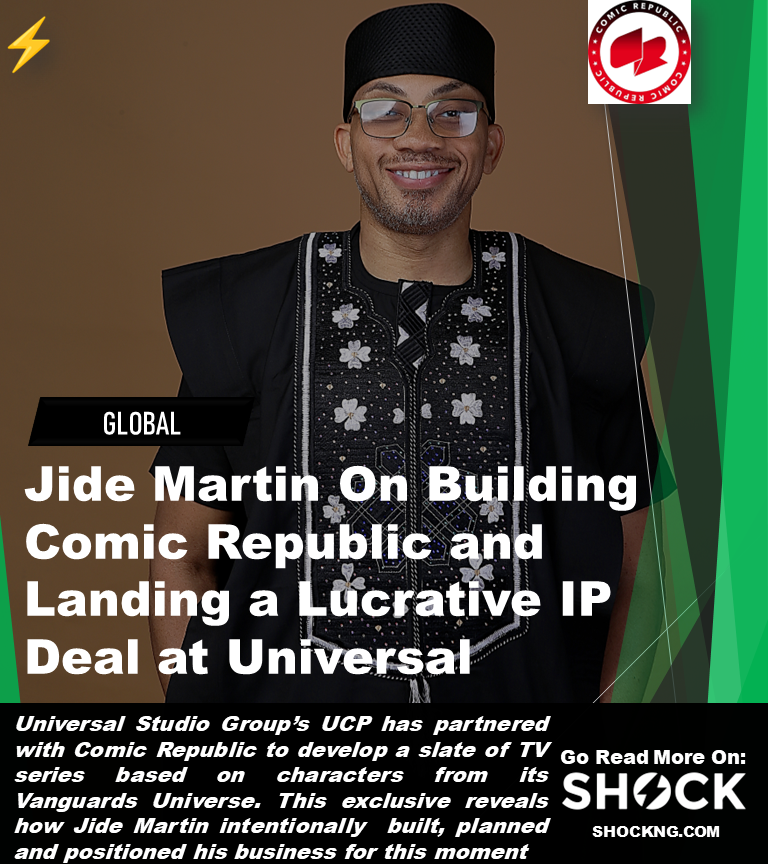 Key Background
Jide Martin is a serial entrepreneur and a Law graduate from the Obafemi Awolowo University, Ife. He is a self-taught artist who started drawing and selling comic books to his friends way before his teens. In 2013, He founded the digital-first comic publication – Comic Republic.
In a decade, Jide has built the company from a 4 man team to a creative hybrid workforce of over 120 individuals. Whilst the company explores a freemium model, the company has been able to service the corporate industry and boast of an impressive range of clients from Samsung, Stanbic IBTC, Aljazeera, Sahara Group, etc.
The year is 2023 and the company has landed its biggest deal yet – a partnership with Universal Studio Group to use its characters for possible superhero universes.
Read our exclusive conversation with Jide Martin, founder of Comic Republic on how this deal came into existence, what it means, and the set of events that happens next that can impact the creative industry in Africa.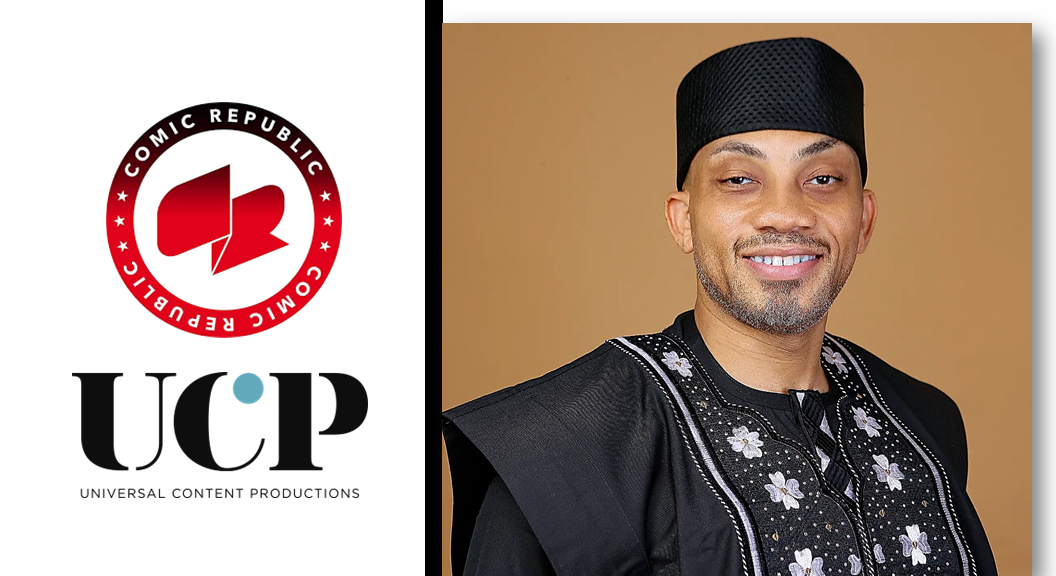 In terms of this IP deal, kindly walk me through its importance and what it means for your company.
We've been working on this for over two years, and this is us finally achieving our dreams and goal.
We're the largest Publisher of African comics from one independent studio, there's no other studio that can compare to the number of books that we have published. We hire a good number of creatives, not just artists but also marketing professionals. And all of that has been at no cost to the fans.
Comic Republic has walked this lonely road for 10 years, and we feel like this deal with Universal will now give us the ability to create capacity for creatives here in Nigeria and on the continent.
The deal is the first of its kind but people ask what it means. It simply means that as the films and TV shows are being produced, we would still be able to monetize in other capacities. The deal is structured in a way that even though Universal has paid us well for this partnership, Comic Republic with its creatives still owns the rights to those character IPs. Meaning we retain the overall ownership, and can still make money from those creative pieces.
So we're excited that we've been able to do what no one else has been able to do, in terms of still holding the power and then partnering with Universal Studio Group that's the biggest in the world.
In the entertainment industry as a whole, we find that a lot of our counterparts are not being properly paid compared to our foreign counterparts. I think that's one thing we wanted to fight for. In the coming years, it's going to empower our creatives when it starts being monetized because they still own the rights to get various things; bonuses, and rights.
Another important mention is that they're going to be creating live-action TV and Film, not animation. Universal doesn't have a superhero franchise, now, they'll be starting with us. The best example I can give is that they'll be doing an Avengers-type, where they build from character to character and they end up creating the Vanguard universe as a whole. So it's a first of its kind.
In the long run, the capacity we're building will come back to us. We're really excited about this deal. I'm hoping people understand that if this is successful, it will open a lot of doors for a lot of African creatives.
How do you value your property or an IP that is created by an entity that is African-based? And what do you think of the disparity between the valuation of an African IP versus the valuation of an IP created in the US or the UK?
So there are many things, first is proper representation. I'm not talking in terms of race or tribe or things like that. I mean having the right people on your side. One of the things I struggle with as an entrepreneur, is I insist on standards. I believe that a lot of people based in Nigeria don't understand or appreciate it.
The people who have the means to pay you the kind of money that you're looking for will not compromise on standard. Those standards start from the culture in the business, and then it will reflect in your way of doing business but most importantly, reflect on your brand and your product. I keep saying, anybody can create a character but what does the brand or IP represent?
That's the very first thing that affects valuation; what is the value you have created with the brand itself, what is the real-life value compared to other brands? if it's a product and you want to sell that product, you have to do things a certain way, trying to get people to want to buy. A brand is an experience, not a name or a logo, and the experience emanates from the culture.
So first things first I believe that an IP should carry the weight and the standard that the industry demands. And it starts from within, You can't hide those things. So that affects the valuation. And then people who you want a specific type of evaluation from, and they engage you and engage your product, immediately they assess the value.
You are represented by CAA. Was this before the deal or initiated during the process of the deal?
I tell a lot of people we started negotiating this deal two years ago, but in reality, it started about five years ago and that's when we decided to look for an agent.
From day one we've been focused on creating these stories, pushing representation, and gathering numbers, from the national audience. That has been our goal from day one. Our favorite motto is that we don't want to be recognized as an African company but as a comic company that happens to be African and focuses on African stories and ideas.
We're going to do things the way international brands do them. And so we're giving out comics free but our major marketing was to different international studios to pitch them for a TV and film deal.
So we started reaching out to studios by ourselves but they all came back saying, "You can't come to us directly, we only work directly with trusted agents. So it was going to be expensive, but we started immediately looking for representation. We got signed by an agent who got us the first deal.
As I said, we always want to make sure that we have the capacity, so we had a licensing deal with a studio and we were not happy with the output after two years, so we got in touch with another agency and that was CAA.
The first thing they did was go through our portfolio which was encouraging. Once they went through our portfolio, they said it was a goldmine. Within 5 years we were introduced to a lot of people but the deals weren't right for a lot of reasons; the valuation was too low, we didn't want to sell, and we wanted to retain our rights, up until we met Universal, they agreed with our vision.
The valuation was really good, it was beyond what we were expecting. They're in it for the long run, they are on the same page with representing the culture, providing capacity.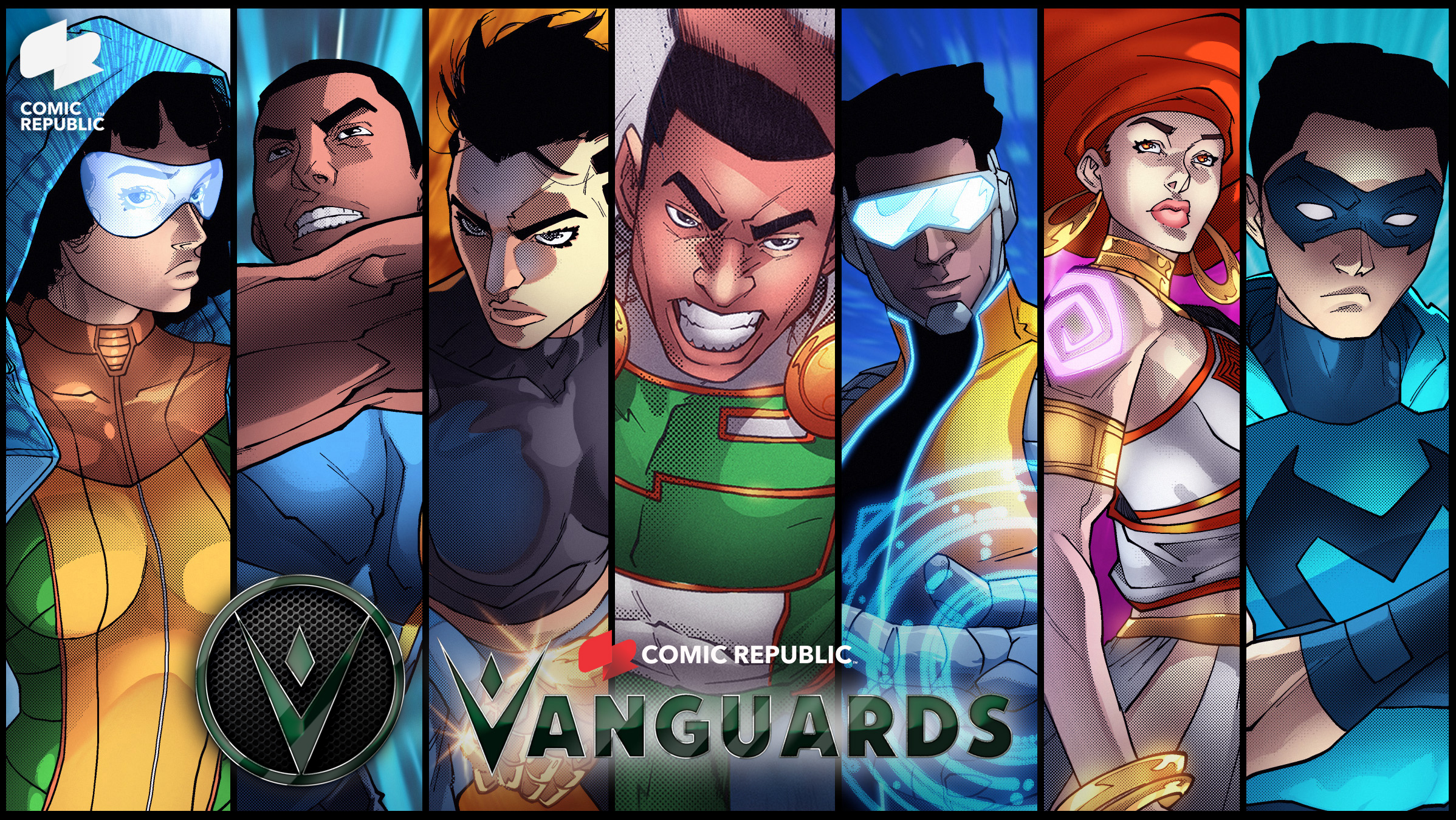 You have been in business for more than 10 years, how have you kept a sustainable business in terms of revenue and have you raised any funds?
When you use the term "raise" there are various categories of raising; you could go public. But we have shareholders and that's how we were able to get your orders from around the world. We have a shareholder from the UK, USA, and Germany. So we raised through shareholdings, but we haven't gone out to the public to raise that way or any venture capital.
We've had people come and say you guys are putting up quality comics and we would like to acquire shares from the business. There are so many shareholders we said no to. We said yes to only strategic partners.
I'm the highest shareholder. Together there are six shareholders.
How do know who to say yes to?
Over the years, I learned to be humble at the feet of knowledge. In acquiring shareholders, I looked at how can I learn from this person, and how can the business benefit from this person. Not just financially but for other core strategies.
In terms of the structure of the deal, what credits do you get and how active are you going to be during development?
The deal ensures that I'm part of the production team, and I get credited as producer and executive producer. Universal wants the stories to be authentic and original, and they want to follow the universe.
Of course, like all things TV, they're going to be writers who are into writing for TV, but simultaneously the writers are going to be guided by us. At the end of the day, the studio will have the final say. But they've woven it in such a way that we are the guardians of the process.
What I can guarantee the fans is that it will stay authentic in terms of African ideals and the deal ensures that we are part of that process.
When do you think was the shift in terms of opportunities, being open for African creatives and African businesses? Was there a particularly pivotal moment for the industry that has led to these types of deals?
By all indications, without a doubt, no matter what anybody tells you, Black Panther was the turning point for black creatives. It completely changed the industry, it opened the door for us to have serious conversations.
Black Panther represented everything, it was futuristic, it came under an umbrella of an already established brand, and it had audience appeal.
Another pivotal moment was the BLM. People fighting for the visibility of black people. And Hollywood as a whole pivoted to diverse issues, sensitizing the audience to things they don't know.
I also believe our consistency and professionalism as a business also inspired the industry as a whole. After Comic Republic, the records showed that other institutions started having a lot more confidence. I feel blessed that we are in a position to influence that.
You've run Comic Republic for over 10 years, what are the secrets or tactics that you use to keep your head above water and just keep on till you get a huge success?
First and foremost is God. I don't know how God kept me but I am grateful. There are several things, I'm an artist myself, and I like comics. I didn't come into this for the business for the money and it affected a lot of my decisions. We were the first company to start digital comics in the world.
I've always wanted to do this, it was a passion for me, it was a true passion. I feel like we've not reached enough people to hear the African story, and that kept me every day. I knew I needed the capacity to be able to do that, so I began thinking about how we make money.
Again I think it's the grace of God and my stubbornness in following the intuition that has kept me here.
What's the biggest good/bad decision that you've made as regards building Comic Republic as a company?
I think the best decision that I made was going digital from day one, and making it free. Going digital allowed us to reach more people, the time between when we started and when people knew us was ridiculously short. From day one we were at the top of the industry because we went fully digital. And like anybody at the top, it opened us up to criticism. But because I knew what I was doing, it didn't matter to me.
Another is trying to force standards on young creatives. I've learned now that you need to bring them in slowly not because it's wrong, but because they are not wired that way. When we started we had several young creatives and I learned that you have to guide them and to get them to want to do it.
Was there any point in time you considered a subscription model or pay-per-strip? How has the journey to monetizing been?
Like I said, from day one I wanted to go digital, because I looked at the numbers and nobody is selling numbers in terms of prints that are outstanding. Then I looked at platforms like Instagram, Youtube, and Facebook and they all have a freemium model, they were making money. So what I felt is that people were willing to make a subscription for movies, I'm yet to see a book subscription model that's doing the numbers Netflix or any streaming service is going.
So even though I've thought about it, I don't have the numbers to support moving to a subscription service. First I feel before a subscription model, you need a number of dedicated fans because once you put a price tag on something, It immediately slashes your audience in half.
Currently, we're doing 2 million page views but I still don't feel that putting a price tag on it will provide the numbers we need. Maybe when we get to 10-15 million views we will consider it.
Let's talk about your company's growth, when you started how many employees did you have as opposed to your five-year mark and your ten-year mark?
We were just five initially. At a point in time, we had close to 17 official team members. Right now, we have been doing the full-time team and hybrid model, we found out that most creatives preferred to be on a commission-based model. At the moment, we have about 13 full staff but altogether the team is 120.
We release two comic books a month, every month, making 24 books a year. But this month, we are releasing 4 books. It's a business where you need a huge team.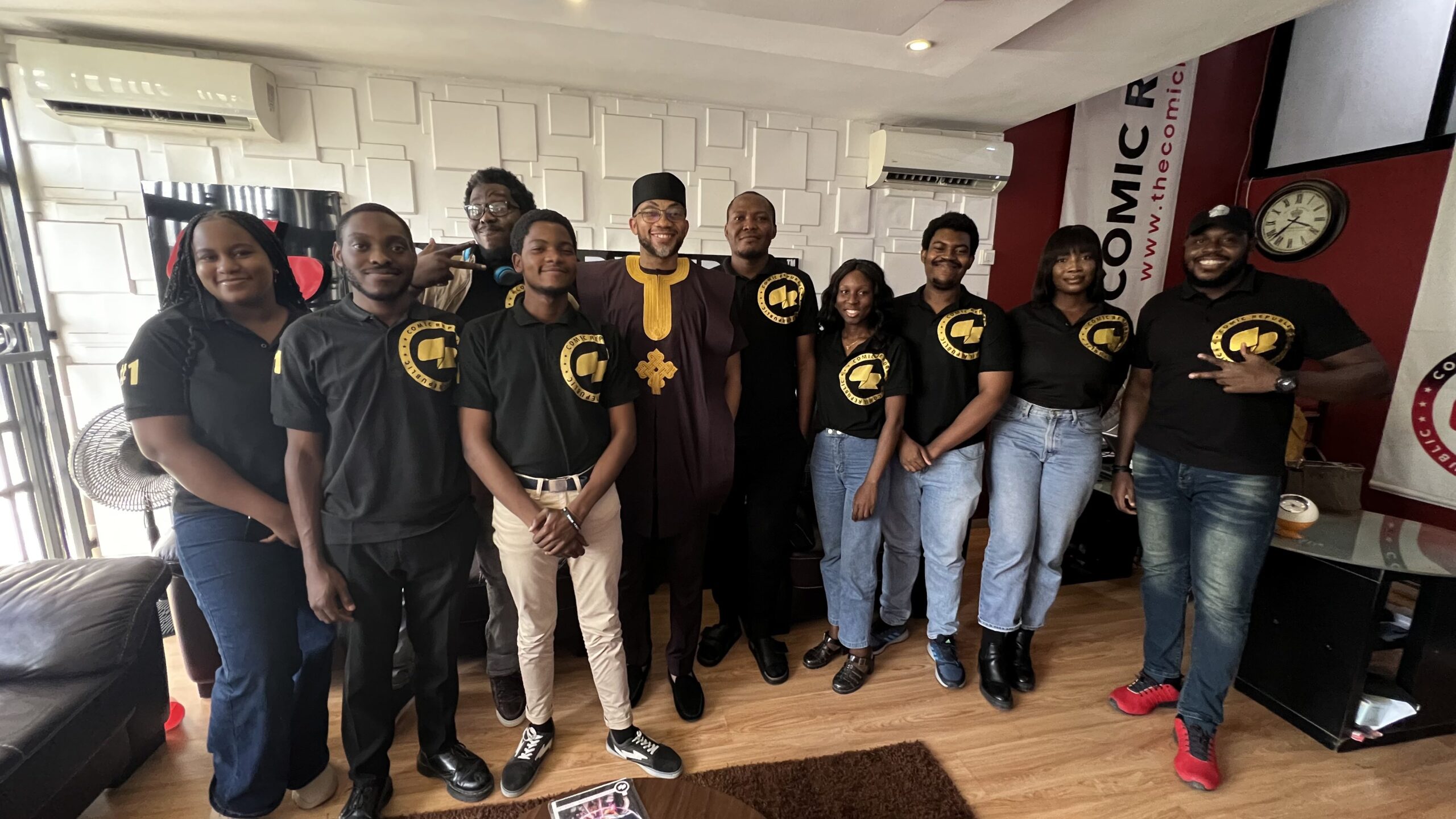 As a storytelling company, do you have a certain profile of audiences that you target or do you use undefined parameters to greenlight a story?
We have a team, the head of story development and the head of character development, conceptualization, and storyline continuity. Between those two people, they ensure that all of our stories are interconnected, well-developed, and stay true to the vision of Comic Republic.
We open our arms to stories we think are good and will work well with our vision. If you see our stories they are created by different people and we are always looking for books that will fit with our universe. Once we get a creator that works with our vision, we hit the ground running by honing the IPs to meet the standards that we require and also to be integrated properly into our universe.
Our criteria are pretty wide because we are looking at the genres people will want to see, not just one storyline. We are targeting different audiences. We want everyone to find something they like. Right now, we want to be Pan-African, so we are looking to have authors from different parts of Africa we already embarking on titles from different parts of the continent.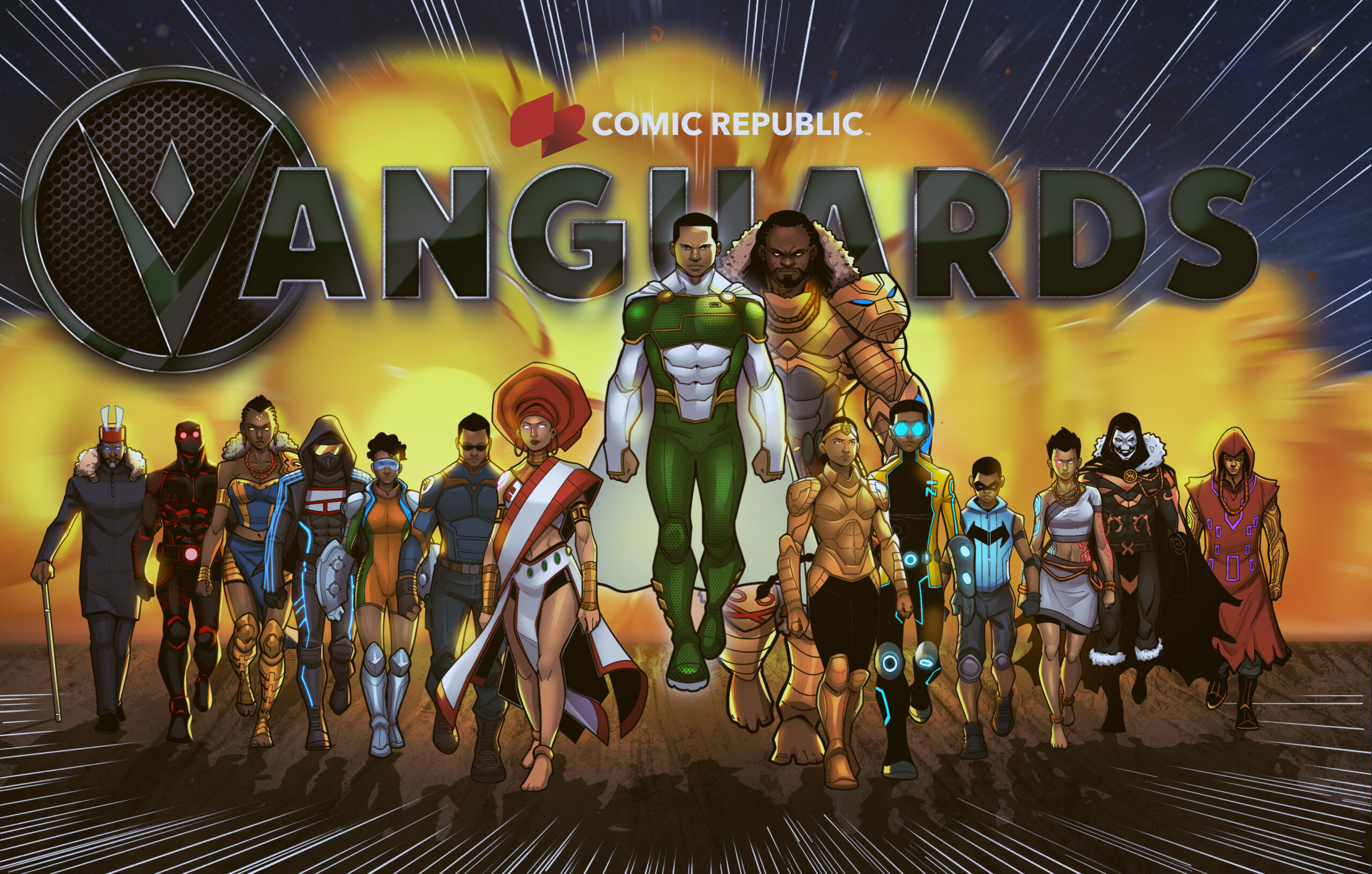 What is a true African story to you?
A true African story depicts people from certain, different aspects of the continent. A lot of people think Africa is the same, but they're so far from the truth. We're ridiculously diverse.
If you're staying authentic to a culture from any part of Africa, as long as you are authentic to their origin and their history, and state. If you write about an African living in Lagos at VI, it will look different from an African who is in Asaba or Ile-Ife.
You can't write about someone in Lagos and say they don't have mobile service, it's wrong.
What's that one thing that would define Comic Republic in the next ten years?
Putting Africa's best foot forward on every screen, and table in all corners of the world. If we're a global brand, and people, because of us appreciate and love Africa more. I'll be able to rest easy.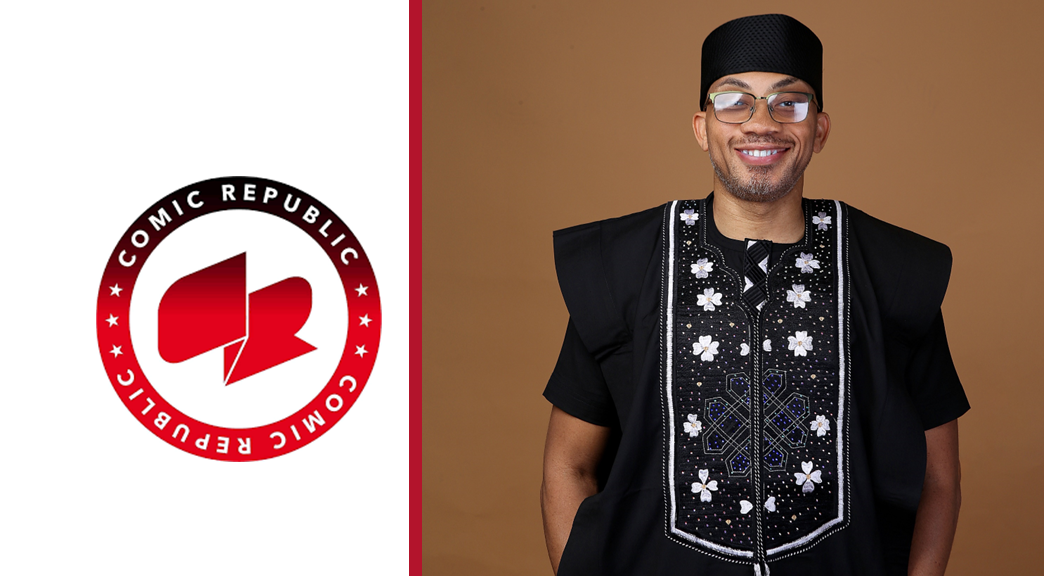 Thanks For Reading
Shockng.com Covers the Business of Film/TV and the Biggest Creators in Sub-Saharan Africa.
Let's be Friends on Instagram @shockng