The Story⚡
Netflix has acquired the latest Yoruba epic from the makers of King of Thieves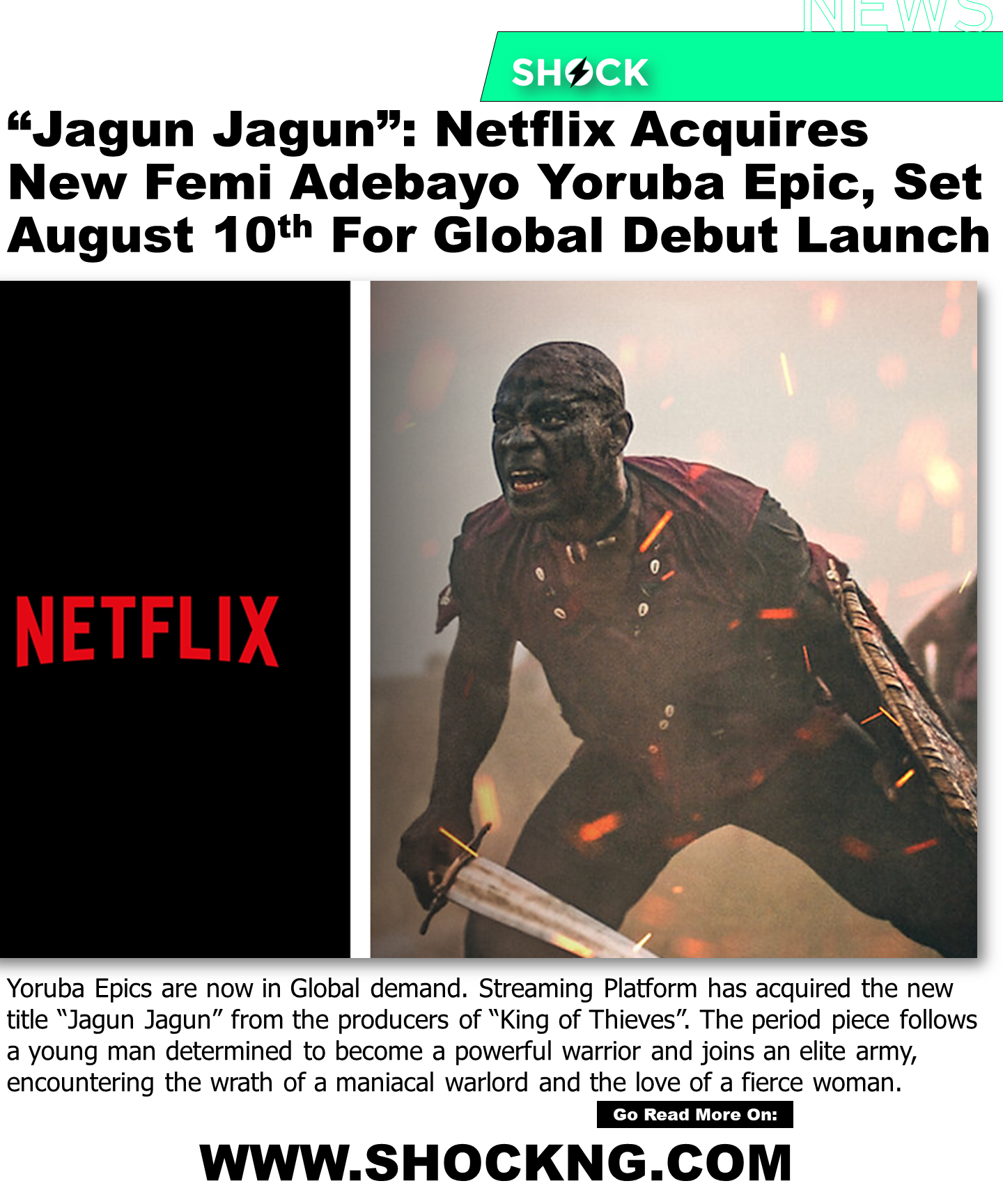 Tell Me More
From the makers of King of Thieves: Agesinkole, is another Yoruba Epic, Jagun Jagun, with a Netflix global debut set for August 10th 2023.
Jagun Jagun is a period piece that follows a young man determined to become a powerful warrior, he joins an elite army, encountering the wrath of a maniacal warlord and the love of a fierce woman. The action-adventure stars Nollywood legend, Femi Adebayo, Ibrahim Yekini Itele, Fathia Balogun, Debo Adebayo, Lateef Adedimeji, Bukunmi Oluwashina, Muyiwa Ademola, Odunlade Adekola, Adebayo Salami, and Yinka Quadri.
The title was filmed on location in southwest Nigeria for over a month from November 2023. Directed by Tope Adebayo and Adebayo Tijani, Jagun Jagun is described as a violent action epic written by Femi Adebayo and Adebayo Tijani.
Official Runtime has been confirmed for 2h 13min
Tangent
The Yoruba movie industry is clearly now in its new era of big-budget productions.
From Tunde Kelani's Ayinla, Kunle Afolayan's Anikulapo, Femi Adebayo's 'King of Thieves: Agesinkole' and Mo Abudu's Eleshin Oba – we are clearly seeing the rise of Yoruba language titles that showcase the scale of indigenous stories.
Asides from their appeal locally, the demand for Yoruba epics made for global audiences is now on the rise with this acquisition made by Netflix which has also greenlit a 4 part Anikulapo series.
What Happens Next
How far will this new epic go in terms of global appeal will be very interesting to observe. As it stands, Anikulapo is the best-performing title on Netflix as it stayed in the top 10 for 37 weeks.
In Summary
Jagun Jagun debuts globally on the 10th of August, only on Netflix.