The Story ⚡
For every commercial film, there is a money blitzing sequence shot. This term describes a scene that requires the most resources to set up, hence the most expensive.
To pull this scenery in "The Man For The Job" Anthill's Tech drama, an estimated budget that ranges above N12 Million might have been spent according to our calculations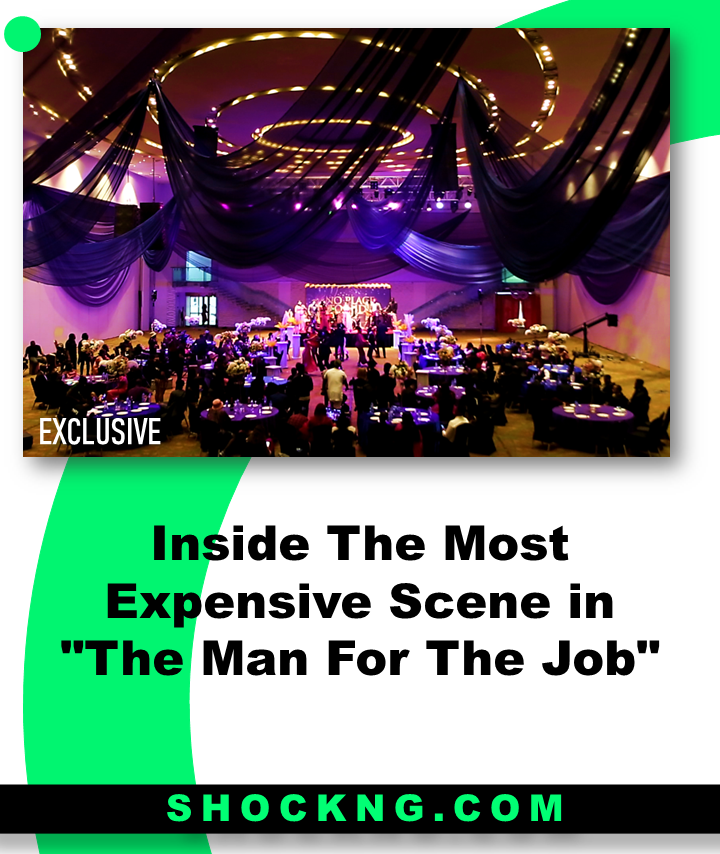 Tell Me More
The synopsis of this tech drama is how a brilliant engineer teams up with a young recruit to solve a software problem for a fintech company. However, things take a turn for the worse when he's accused of using the software to steal from the company.
For The Man For The Job written and directed by Niyi Akinmolayan, a scene shot on location at Eko Hotel in Lagos Nigeria with 2 lead casts, a troupe of salsa dancers, a live music band, 30-member crew, and well over 150 extras is clearly defined as the money blitzing shot for this project.
Niyi Akinmolayan exclusively shares with Shock that the scale of this scene matters as it reveals the vital plot-twisting of the drama for audiences. It all happens unexpectedly and cues the start of the 3rd act of the film.
When I wrote the script for the movie, I stated that the scene takes place at a banquet hall in Eko hotel, not just some random hall. So from day 1, I and my team set out a plan and gave it our all for its execution to be successful.
The scene is set in the banquet hall of Eko Hotel with a visual metaphor that drives home the theme "Nowhere to hide" and showcases a well-choreographed dance sequence with a beautiful original soundtrack written by Adam Songbird that was performed by Sunmisola Agbebi.
This theme interprets that people live different lives and aren't exactly who you think they are.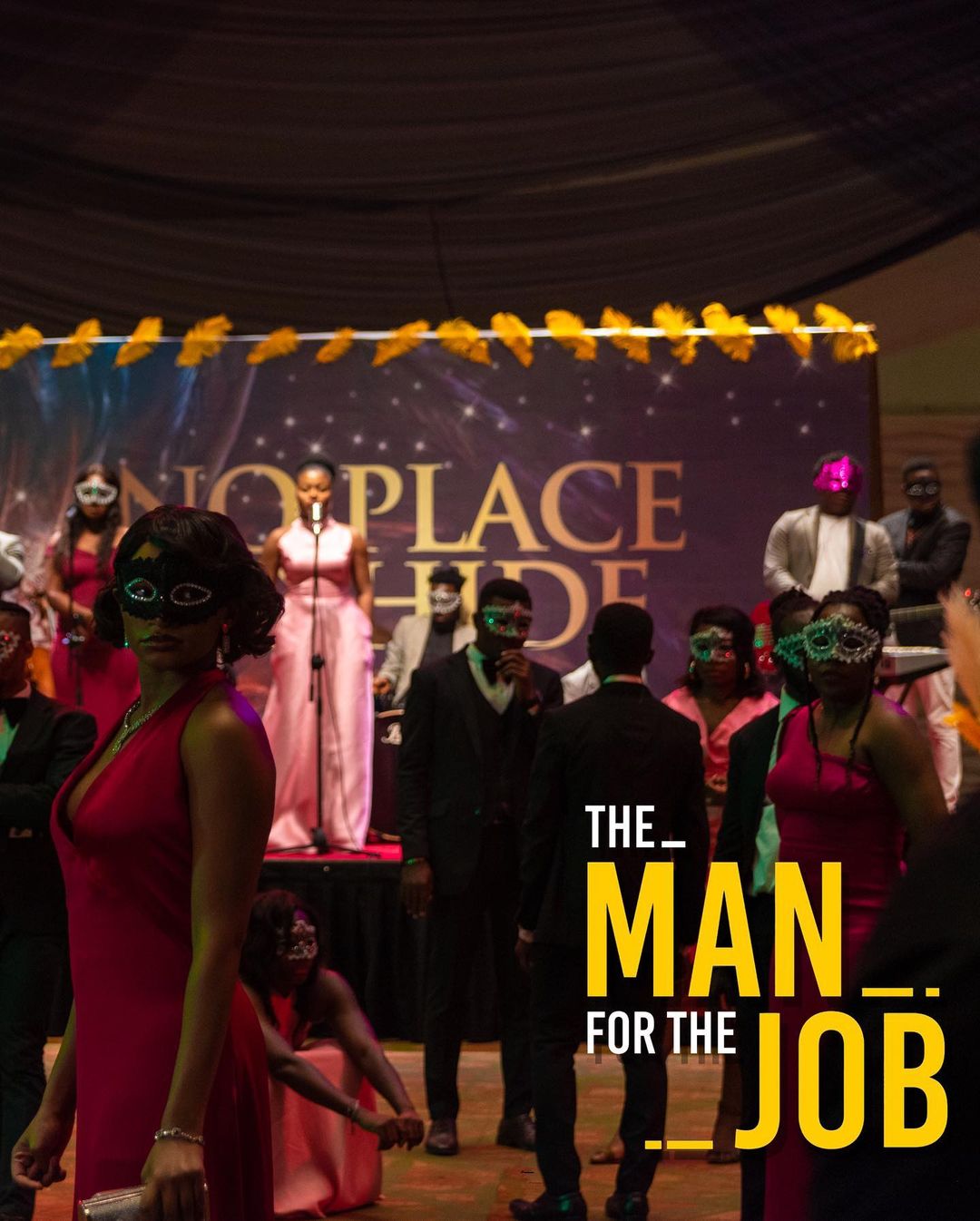 The entire sequence of the scene shot for an entire day with months of prep work will eventually be cut down to less than three minutes in the film which has a runtime of 2hours and 05 minutes.
As a filmmaker, you really should be able to make movies at different scales, on different budgets.
The Man for the Job isn't a cheap picture as we budgeted about N80 million naira for principal photography and that's excluding marketing for the big screens.
Budget Breakdown (Estimated)
Eko hotel Hall Rent for A Day: N7 million
Live Band/Setup performance: N3 Million
Choreography: N2.5 Million
Film Gear/Technical: N3 Million
Costume: N1.3 Million
Decorations: N2 Million
Logistics: N450,000
An estimated budget for this money blistering shot ranges from N10 – N17 million.
Renting the hall costs half of the entire cost. Other costs include costumes, sound, prime lenses and set decoration.
If you would like to see a final version of this, then hit the cinemas today and get tickets to see The Man For The Job.
In Summary
Whilst Niyi Akinmolayan has worked on several big-budget flicks, this will be the first time Anthill as a Studio fully takes credit for working on such a big scale sequence as a production company. This indirectly points to the type of scale and budgets that the studio can now independently execute on in the next coming years.
This is a SHOCK Exclusive – Thank you for reading
Shockng.com Covers the Business of Film/TV and the Biggest Creators in Sub Saharan Africa.
Let's be friends on Instagram and Twitter @ShockNG