The Story ⚡
Every exhibition year, commercial studios battle for the revenue of valentine.
Titles with themes of love, romance, intimacy, and heartbreak are marketed to consumers who are in the mood to watch such titles due to the globally accepted culture of Valentine's day marked on Feb 14th.
For 2022 which title was most loved and why?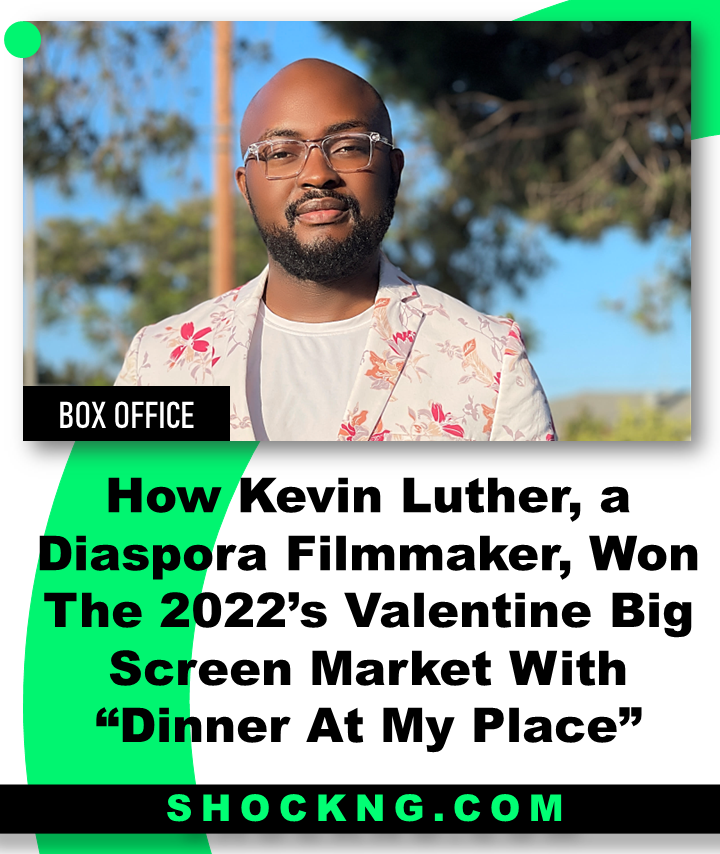 Tell Me More
In this piece, we take a look at the numbers to see the title that won the hearts and pockets of moviegoers and go deeper with a one-on-one exclusive interview with the writer/director of the said title.
Released at the time of the year when lovers express, rededicate, and reaffirm their love and affection for one another, the film debuted almost at the same time as some other titles whose themes also revolved around love and romance.
From these other titles, we have chosen two, Before Valentine's and Head Over Bills, to do a comparative analysis.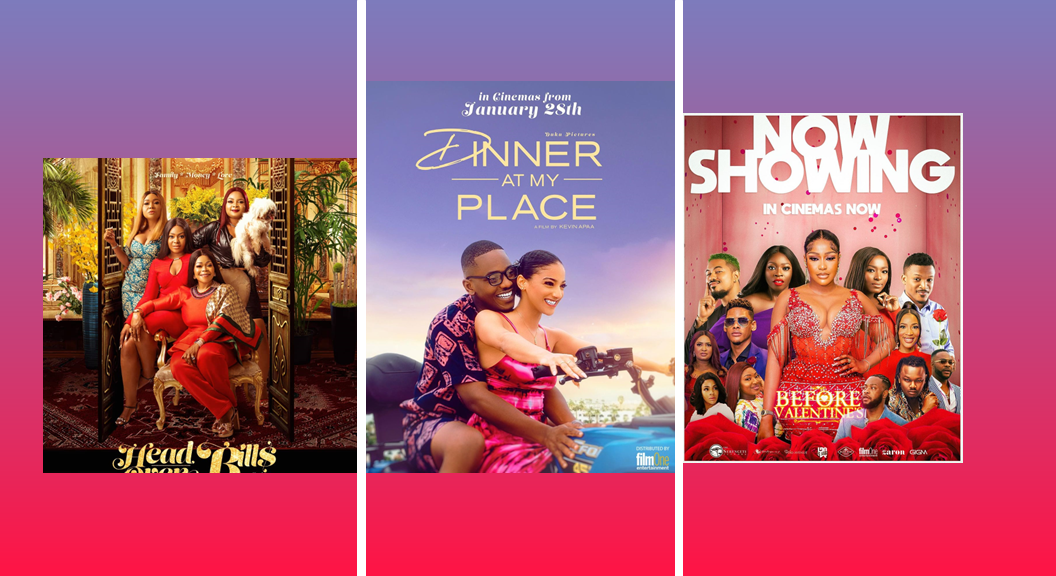 In its first week in cinemas (February 4 – 10), Head Over Bills, directed by Dabby Chimere and distributed by Blue Pics, made a single-digit ticket sale of N7.54 million. Before Valentine's, on the other hand, made a gross revenue of N11.52 million. The title, which was directed by Michelle Bello and distributed by FilmOne, was released on February 11.
Conversely, Dinner At My Place, in its opening week (February 28 – May 2), grossed N17.52 million. This, clearly, was a pointer to the success that was ahead of Dinner at My Place.
In their respective second weeks, Head Over Bills (February 11 – 17) and Before Valentine's (February 18 – 24) raked in N11.43 million and N17.72 million respectively, while Dinner At My Place (February 4 – 10) nearly doubled its figure; it earned N30.73 million. At this point, the title grossed the highest in cinemas that week.
Jumping to their fifth week, Dinner At My Place (February 25 – March 3) had realized N47.62 million, while Head Over Bills (March 4 – 10) and Before Valentine's (March 11 – 17) had respectively made N14.76 million and N23.24 million—a summation of which was not even up to what Dinner At My Place made in its third week (February 11 – 17).
It's not surprising that Head Over Bills and Before Valentine's could not go beyond their sixth and fifth weeks, having grossed only N15.07 million and N23.24 million respectively, while Dinner At My Place got to week 10 and made a cume revenue of N54.8 million.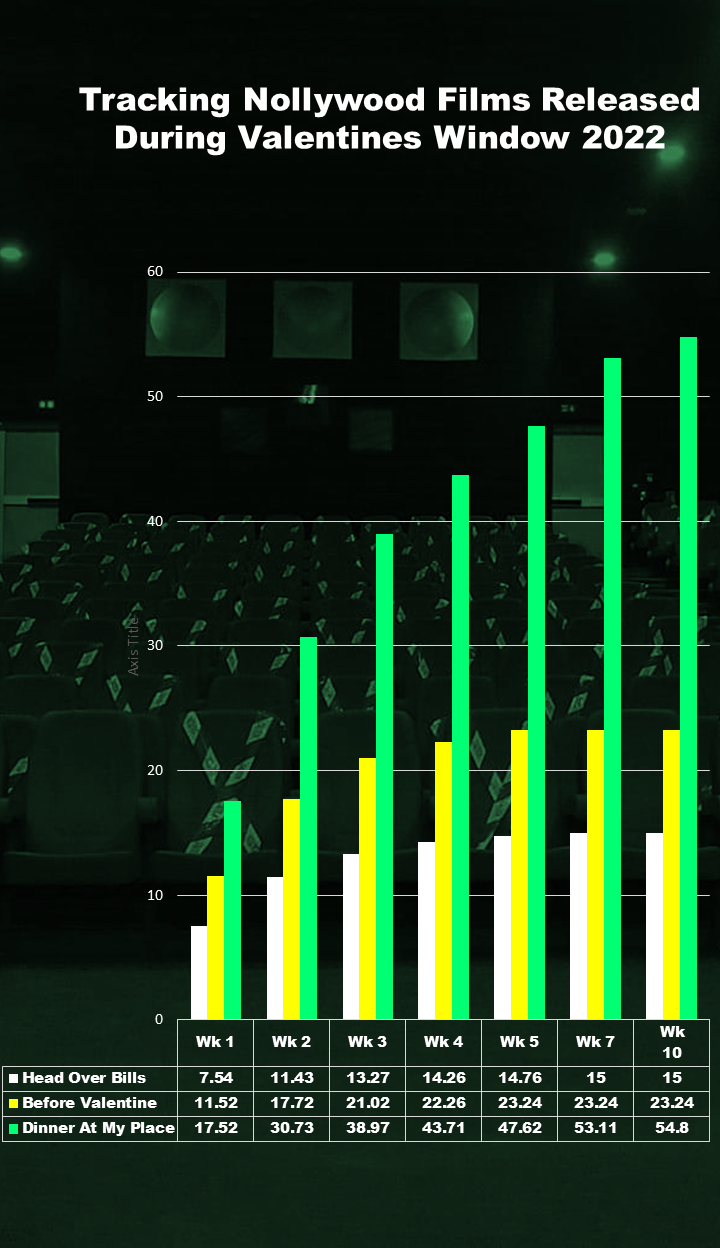 * * *
One-on-One with EP/Director Kevin Luther Apaa
Kevin Luther quit his full-time job and left the US for Nigeria to make a film. In a conversation with him, he shares the risk of making this film into a feature film and when the title is coming to Netflix.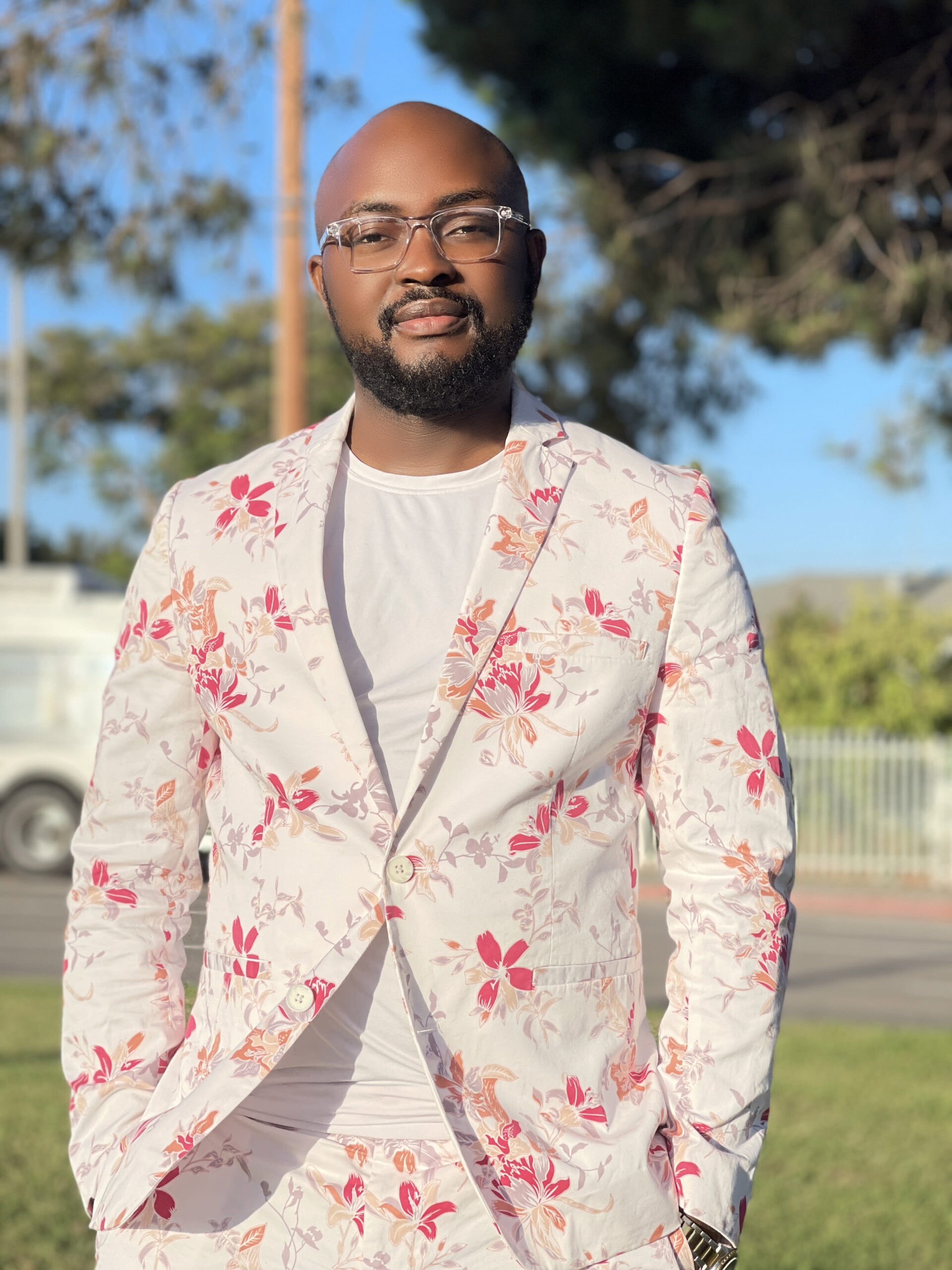 "Dinner At My Place" was originally a short film. Can you share your journey of remaking it for the Nigerian big screen audience?
Dinner at My Place was initially made as a short film. After making the short film, we took it to festivals. It did so well and people loved it. The moment we decided to make it a feature film, we won about 7 to 8 awards. Shortly after, I got a network called ShortTV based in the UK.
They have a business in the US, and they reached out to me and said they wanted to pay for the license to show Dinner At My Place. It was an audience of about 40 million people.
The turnout made me realize Dinner At My Place has so much potential. People kept asking, "What's your next plan? What do you want to do with the short film?" When the idea of making it into a short film came up, I wasn't in Nigeria. I had to come to Nigeria because it was a big-budget movie. I went back to the drawing board—the script, worked on the casting and at the end of the day, I made the movie.
When did you come back to Nigeria to shoot the movie?
I came to Nigeria in March 2021. We started production in May and late last year.
How did you rework the short film to a Nigerian feature?
Regarding the idea of reworking the film to fit the Nigerian story, I had to reach out to a couple of friends in the industry to read it and tell me if it needed subtraction or addition.
I also had to watch Netflix and check out actors that could fit into the story. I saw Timini and Bisola acting which I loved. Then I checked their social media pages and observed their fan's engagement which was impressive.
I had to do all that because as a filmmaker I don't have the numbers these actors have. I needed to tap into theirs. I'm a businessman and creative; I don't want to make a film that people won't connect to.
How did you get distributors? Was it after or during the production?
With my script ready and production schedule in motion, I reached out to FilmOne for a distribution deal. I shared my script with them and they were pleased with how well written it was.
They gave me feedback as to how the film is really marketable to the big screen audience in Nigeria and that they would love a co-production deal.
I actually wanted the co-production deal but the time frame wasn't convenient. It was 2 or 3 weeks before my principal photography and I had already set a production timeline.
Film One coming in would take a lot of time that would hinder my already set date. So, I had to do it on my own. Their initial approval made me confident to go on with the movie, knowing that the distribution company would distribute whether or not I decided to take their production deal.
Can you tell us a bit about your background?
I grew up in Nigeria. I studied Theatre and Film at the University of Jos. After that, I studied at a New York film academy and that's how I ended up in the US. After my academy, I got training and decided to stay back. I'm currently working as an IT guy.
Distributors gave you January 28th release date option. Valentine's day was 16 days later. Didn't you think it was risky?
Honestly, everybody thought it was risky. I was a bit nervous about it. February was already booked, and it was a fifty-fifty chance. Whether to go with the January 28th date or the booked February. I wasn't 100% confident.
I still feel if we hadn't released it in January we would have more numbers at the box office.
Your film won valentine's box office movie. What's your marketing strategy?
There was no premiere for DAMP but rather a small cosy private screening. The marketing team at FilmOne came up with this beautiful idea. Asides from this, we did OOH in form of billboards, BRT bus ads and lucky dip baskets at screening locations – All of which gave us the presence offline and online.
Another thing that worked for us is "word of mouth". When people watched the movie, they loved it and recommended it to family and friends, it played a very key role in our success.
In terms of sales, what are your top cinema locations?
We did so well in Ibadan, Ikeja and Surulere. Those are the top 3 cinemas that hit good numbers for us.
Did you get enough good show times for your number?
FilmOne did well with the schedule but I was new to the business. So, I can't really say I was expecting more or less. I was satisfied with the schedules I got; they worked for me. In between, I realised there's a lot of cinema politics when it comes to showtimes.
The cinemas are also in business. The schedules were flexible and may not necessarily have worked in favour of the movie. I didn't have any issue with the movie schedule.
Your box office number was more than N50 million. Can you share if you broke even at the box office?
We did quite well. We didn't do badly at the cinema.
Is there a streaming deal yet?
Yes, sure. We're coming to Netflix on the 10th of November 2022.
What do you think is the state of the industry in terms of talent and production?
I would say we have improved. The growth is amazing and I think we have more to explore in our storytelling. We've attracted investors like Netflix and Amazon Prime. In terms of production, we are getting better daily. We'll surely get there.
On the business side of it, we have a long way to go. We are still trying to figure out how a structure should work. We need more investors and we need to focus more on our marketing. Businesses should actually find a way to invest in Nollywood marketing.
We don't have enough cinemas. If we have 120 cinema screens, the prices will double. We need more cinema screens to spring up in Nigeria. I hope we reach that milestone someday.
What personal sacrifice did you have to make for this film to be done?
I had to sacrifice a lot of time. From the development to production to post-production was an entire dedication of time. I spent several months writing the movie and had to put a lot of things on hold to focus on the movie – this included me moving
Was it worth it in the end?
Yes, absolutely 100%. I'm very passionate about filmmaking. I do it and smile about it even if I don't get a good payback check. I'm not just into filmmaking for the money. I make money from other businesses. It's the passion first.
Are there plans to make another movie?
Absolutely, there are plans for another movie. The owner of the production company is based here in the US, and we intend to go to Nigeria to make the movie. I'm working on the script. If everything goes well with it, we will start shooting in August. We are presently working on the second draft of the script. The outcome of Dinner At My Place was encouraging.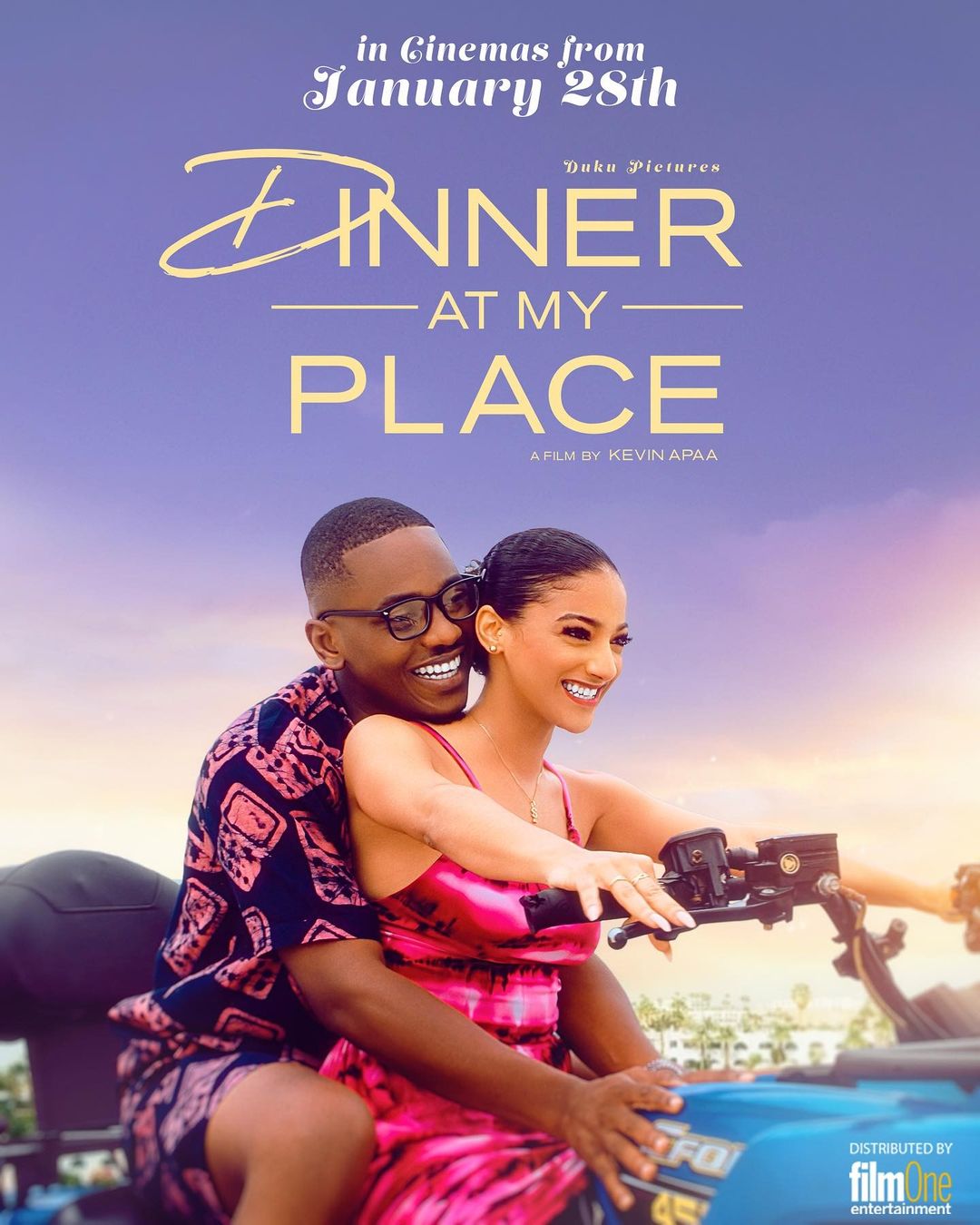 * * *
In Summary
2021 Valentine's window showcased the winning of "Still Falling" with N30. 40 Million (Genesis). For 2022, Dinner at my Place took the lead with N54.80 Million (Film One).
Why did this market respond so well to these titles? 5 years of data, we perhaps might find out but for now, we posit that the product with good positioning in terms of key leads is the main reason for this triumph.
This is a Shock Exclusive, Thank you for reading
Shockng.com Covers the Business of Film/TV and the Biggest Creators in Sub-Saharan Africa.
Let's be Friends on Instagram @shockng