The Story⚡
Fate of Alakada: Party Planner has finally crossed its N100 Million Mark at the Domestic Box Office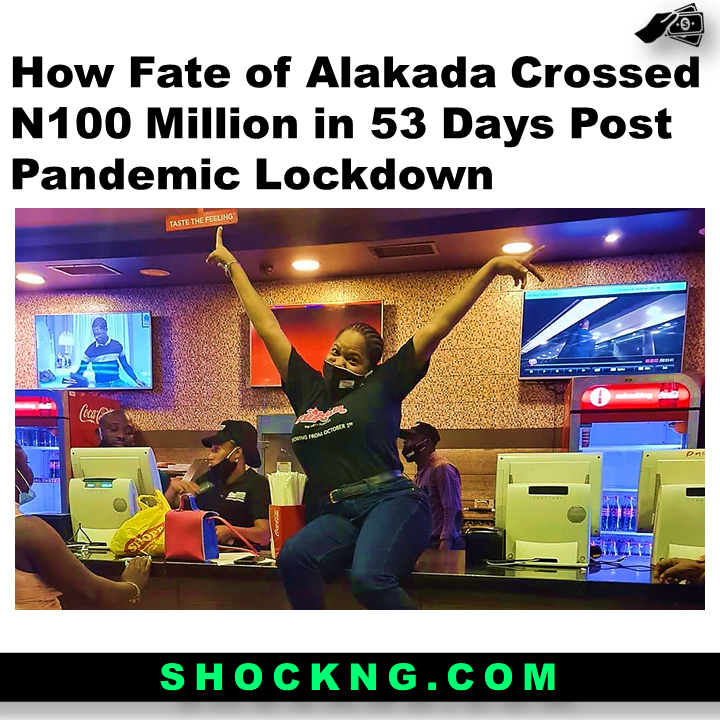 Tell me More
The title directed by Kayode Kasum opened as the first theatrical film on the big screens when cinemas got the greenlight to re-open after a 6 months shutdown due to COVID19.
Originally set for an April release, the picture now debut on the 1st of October with N18.46 Million revenue in its opening weekend + Advanced Screenings.
After 53 days, the title crossed the N100 Million mark at the box office.
In a pandemic economy and the recent confirmation that the country has entered a 2nd recession – this is no small feat.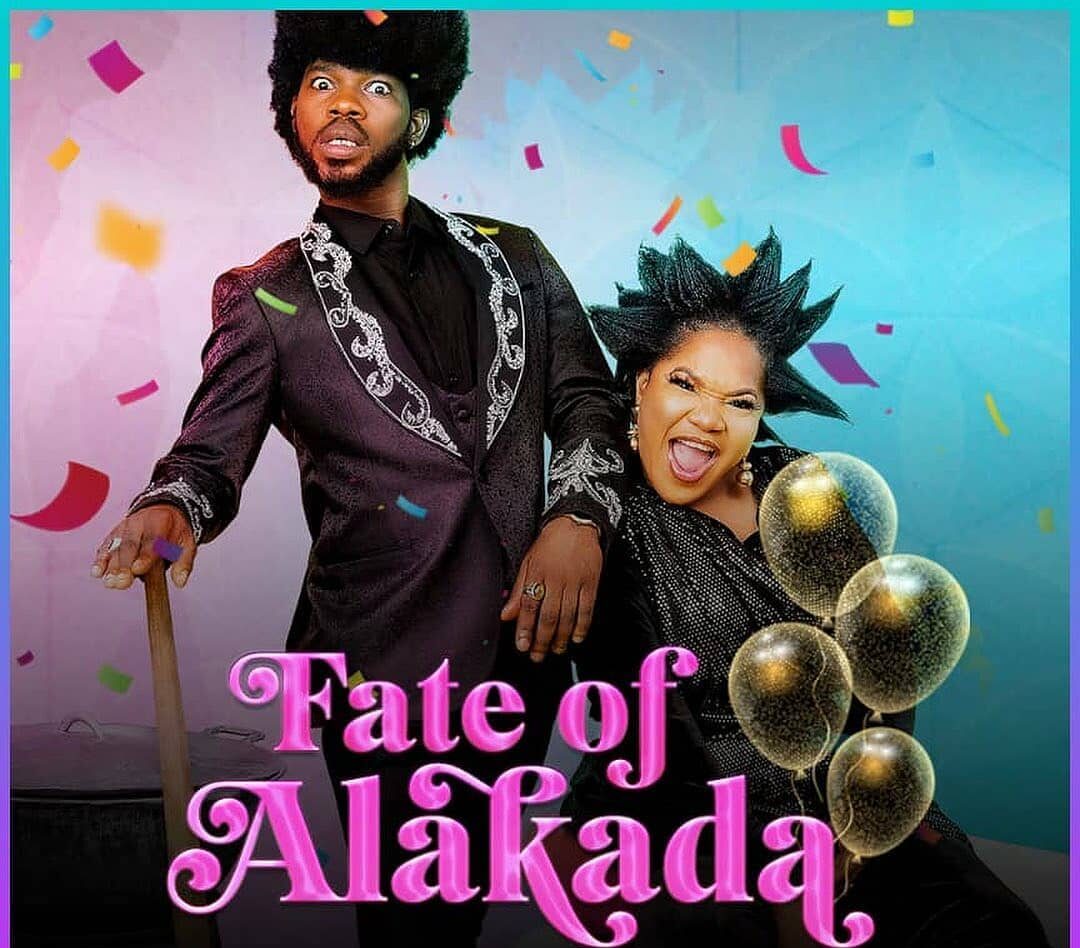 Box Office Trail
Latest box office figures via com score reveals that on November 20 -22nd, Fate of Alakada opened in one location that scored in N2.99 Million.
This tipped the revenue earnings to N102,000,950
This mark would have hit a few weeks earlier, but the EndSARS protest and the unrest that occurred during its theatrical period forestalled this achievement.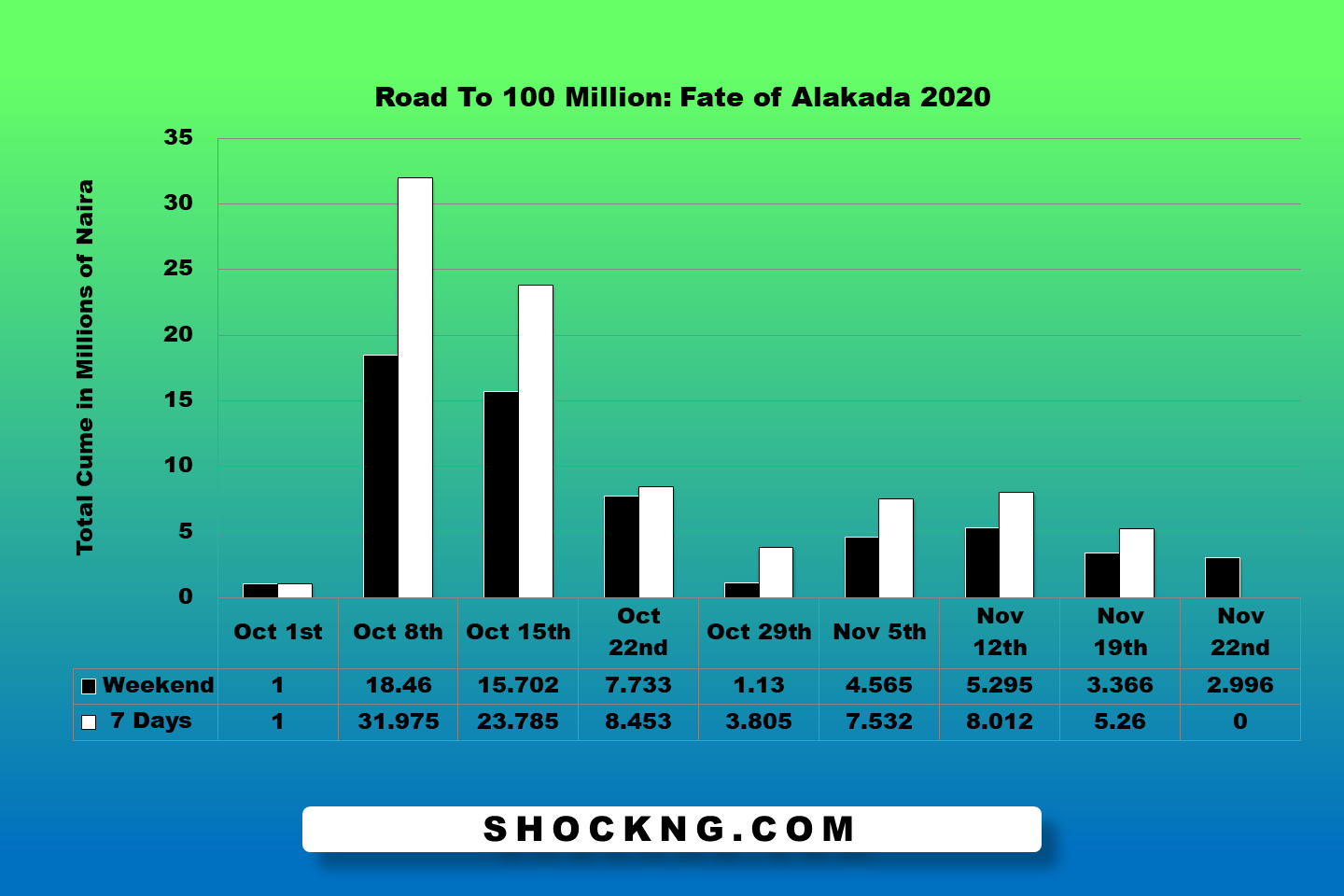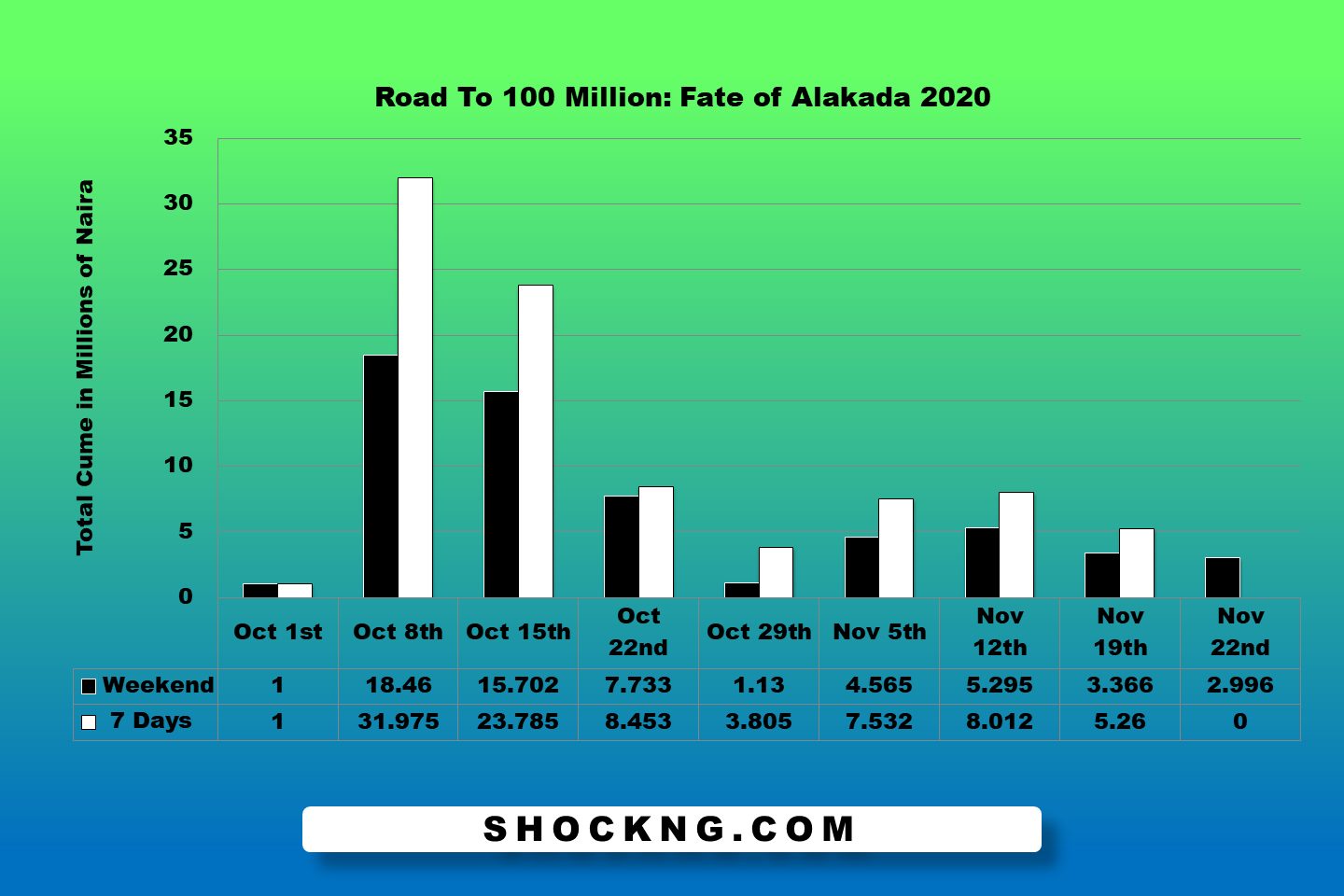 The forestall of this numbers happened specifically after October 15th – pre the "Lekki Massacre" event.
The title tried to bounce back to double digits revenue numbers with continued marketing efforts but it proved impossible.
Gain positive only happened during its Fifth week on the 5th of November with weekday earnings jumping to a N7.53 Million.
53 Days Later..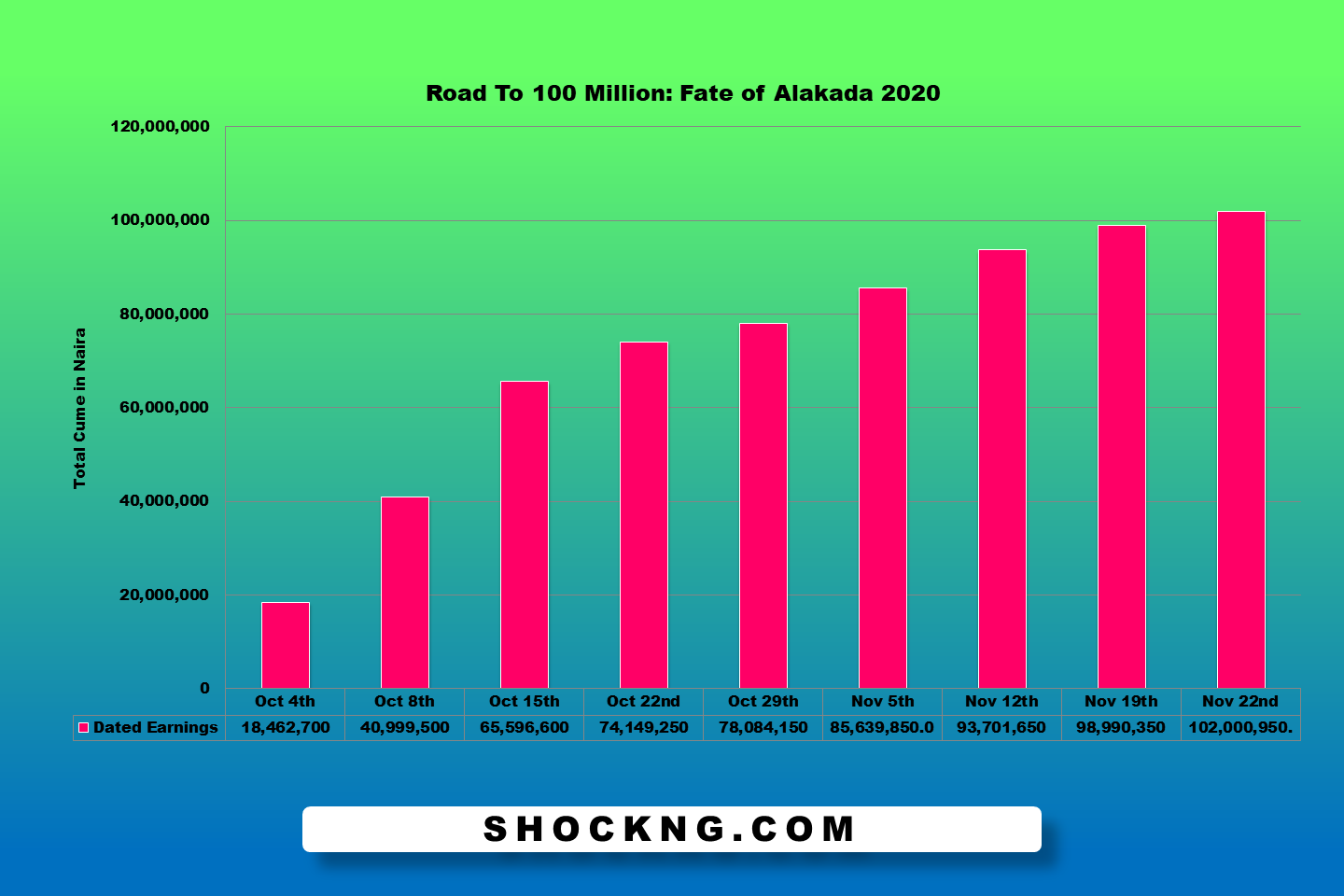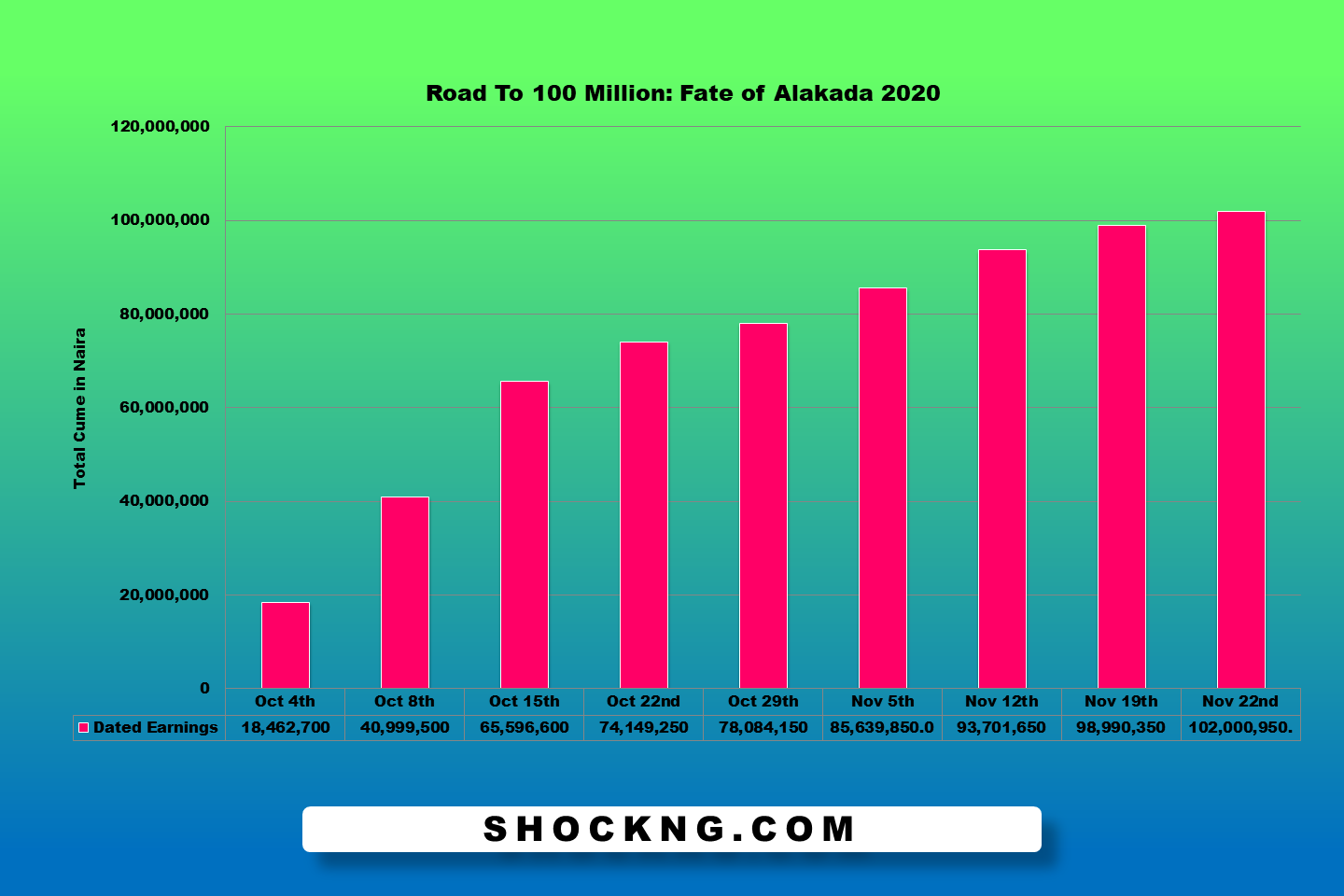 Fate of Alakada opened in cinemas on Thursday, October 1st of 2020 – a national public holiday.
This strategic move would enable Toyin Abraham's core demographic audience ease into the mood of watching the movie with friends and families.
Day 0 – Opening Day -October 1st
Day 8 – N40.99 Million
Day 15 – N65.59 Million
Day 22 – N74.14 Million
Day 29 – N 78.08 Million
Day 36 – N85.63 Million
Day 43 – N93.70 Million
Day 50 – N98.99 Million
Day 53 – N102.00 Million – 22nd of November 2020.
In summary
Fate of Alakada did exactly what Tenet was destined to do, pump cash for cinema owners and soar hope that watching movies on the big screen hasn't been replaced with streaming.
however this reality manifested in a parallel universe.
With this historical precedent, one's POV should never really underestimate audiences going for local titles as much as foreign titles.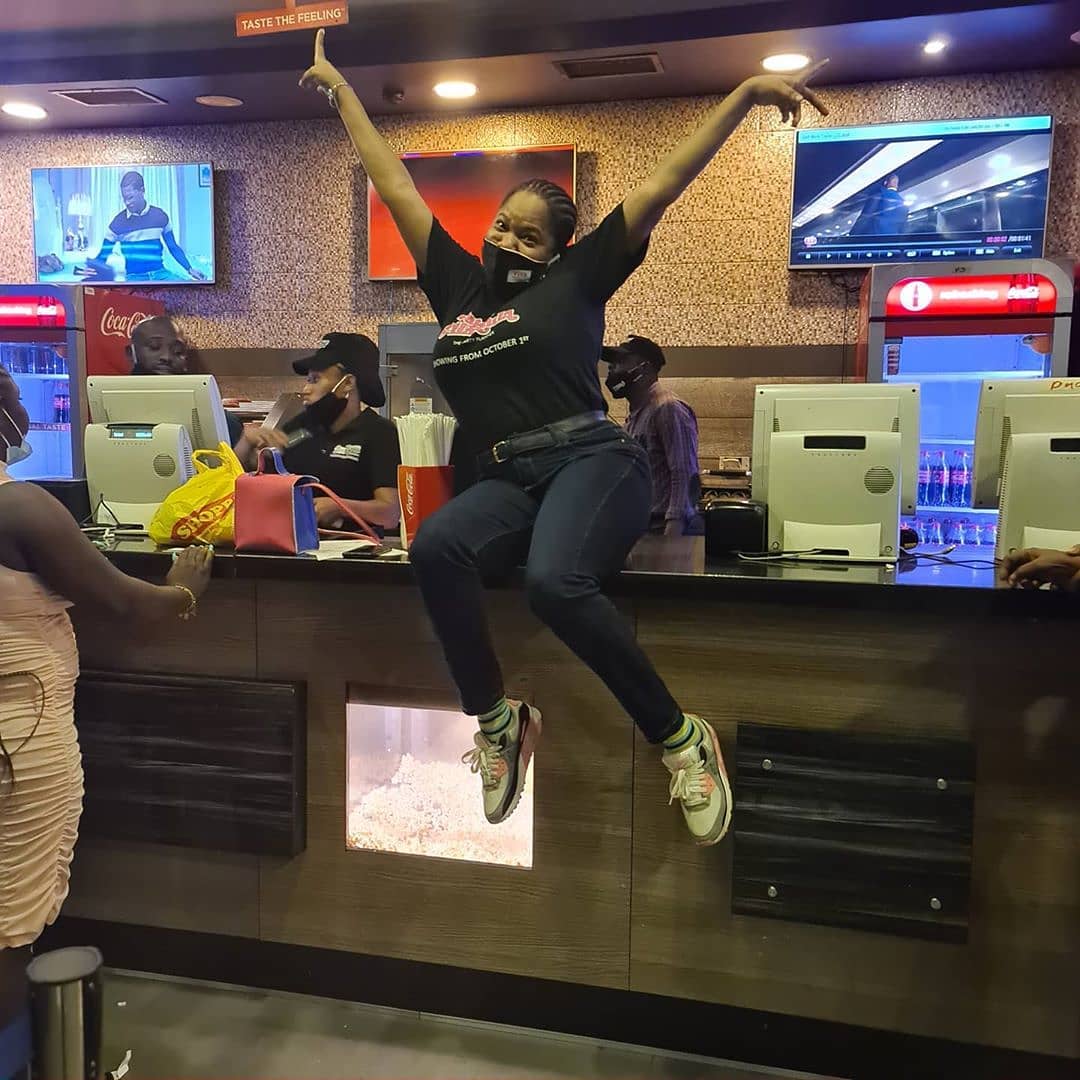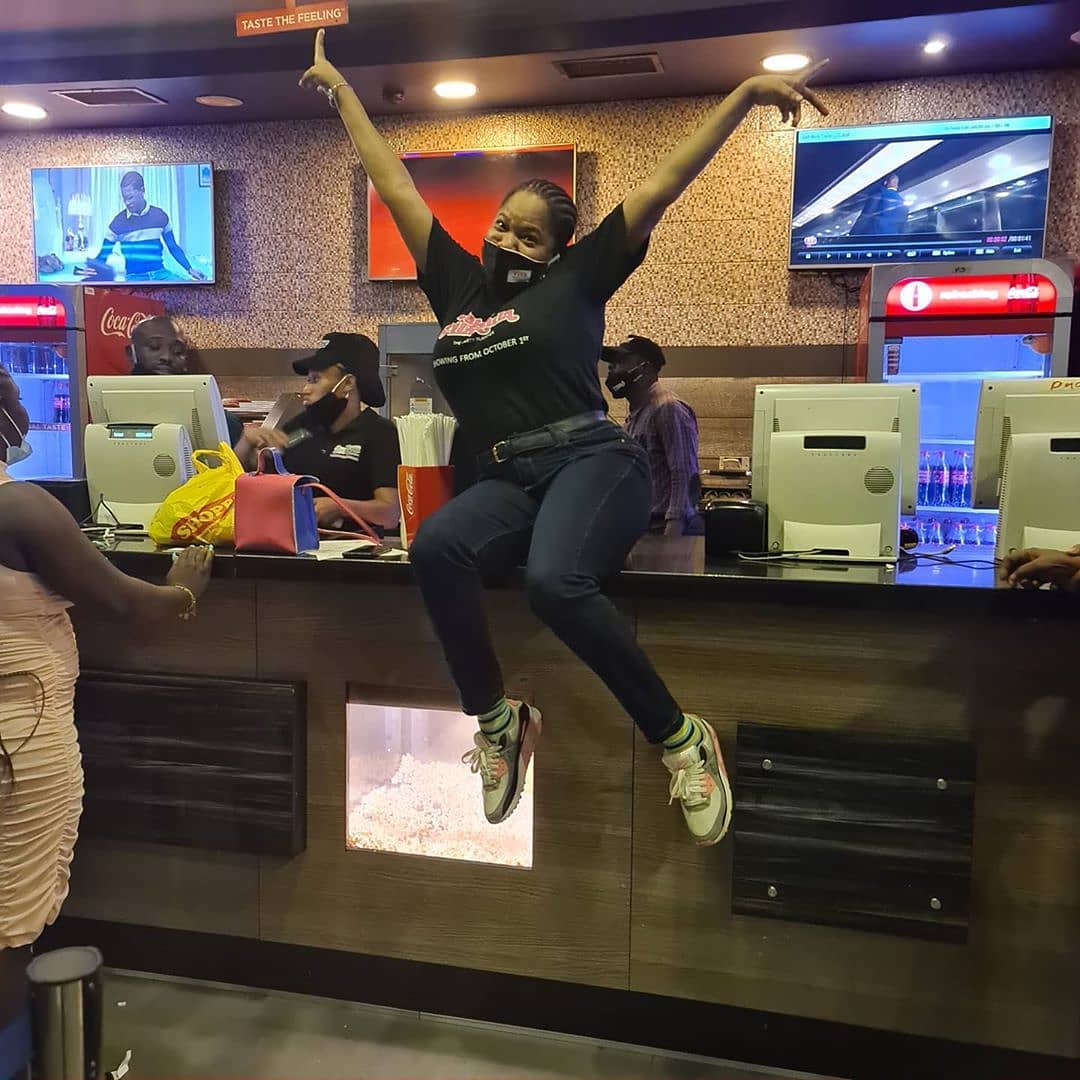 Thank you for reading this.
Shockng.com Covers the Business of Film and the Biggest movies that screen in Sub Saharan Africa.
Consider following us on Instagram @ShockNG for box office updates you don't want to miss