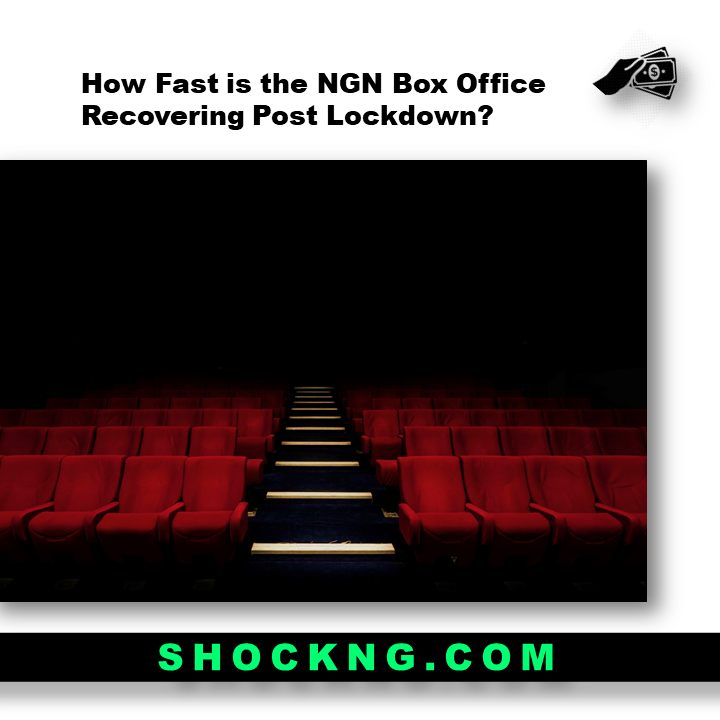 The Story
After a first 3 weeks of the box office coming back to life, has there been any significant bounce back ?
Short answer is No.
Tell me more
We compiled the NGN Box office earnings for the first three weeks + three weeks before the pandemic hit.
The gross earnings have made a comeback but not an encouraging one.
Last week numbers reflect that N10 million naira was made at the box office.
Better than the 6.9 million made in the previous weekend when 50% of screens were closed.
But the main goal of a pre – corona weekend which hovers above 45 Million is still very far off from this new numbers.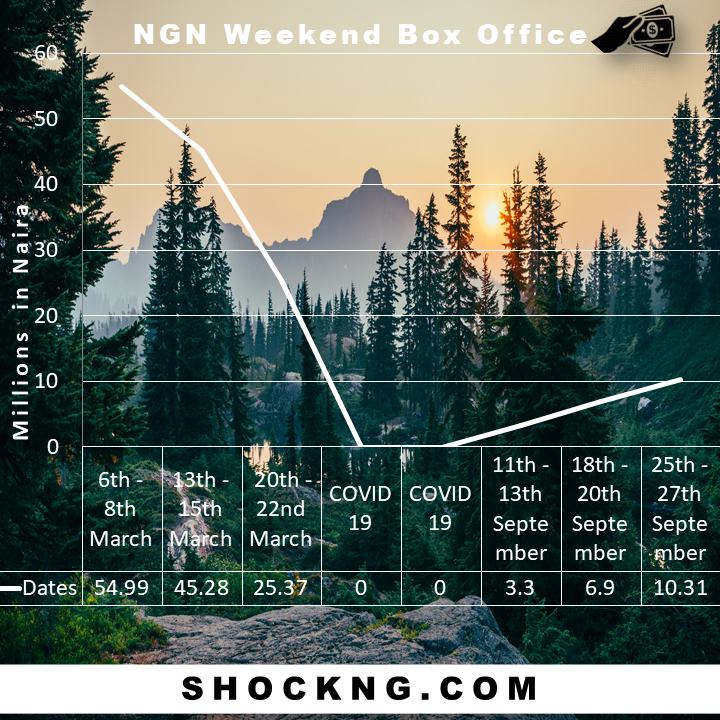 Why is this Happening ?
Product, People, profits.
The fore mentioned trio must align for significant recovery to happen to the box office.
Yes, there are products – Tenet, Mulan, The Gentlemen, New Mutants etc.
People – so here is the problem. Not enough are coming to fill seats.
it is either the products are not driving enough demand for consumers to buy tickets, or their psyche still feels it is not yet safe to risk screening a movie even with safety measures in place.
The Lagos Effect
Lagos has the highest number of screens in the country, hence it is a major driver of the NGN Box Office revenue.
However it is not showing that attribute yet.
Due to state government instructions, cinema halls were not allowed to open immediately even after the federal government had given a green light.
When they did eventually got permission to open.
The capacity screening already set at 50% was cut drastically to 33%
Why does this matter?
This matters because if demand for tickets is greater than available supply (seats space) customers will have to queue up for the next showtime.
This disrupts their plans, waste their time and leaves them dissatisfied.
well, this is already happening
Toyin Abraham's Fate of Alakada sold out showtimes in ICM Silverbird cinema with unrestricted seats not enough for demand.
https://www.instagram.com/p/CF0ByhYjEHQ/
What Happens Next?
Slow and steady the revenue gross will continue to rise over the next weeks.
Film one has made a bold move to accelerate earnings by scheduling big movies in October.
The coming weeks would determine if the strategic move will pay off.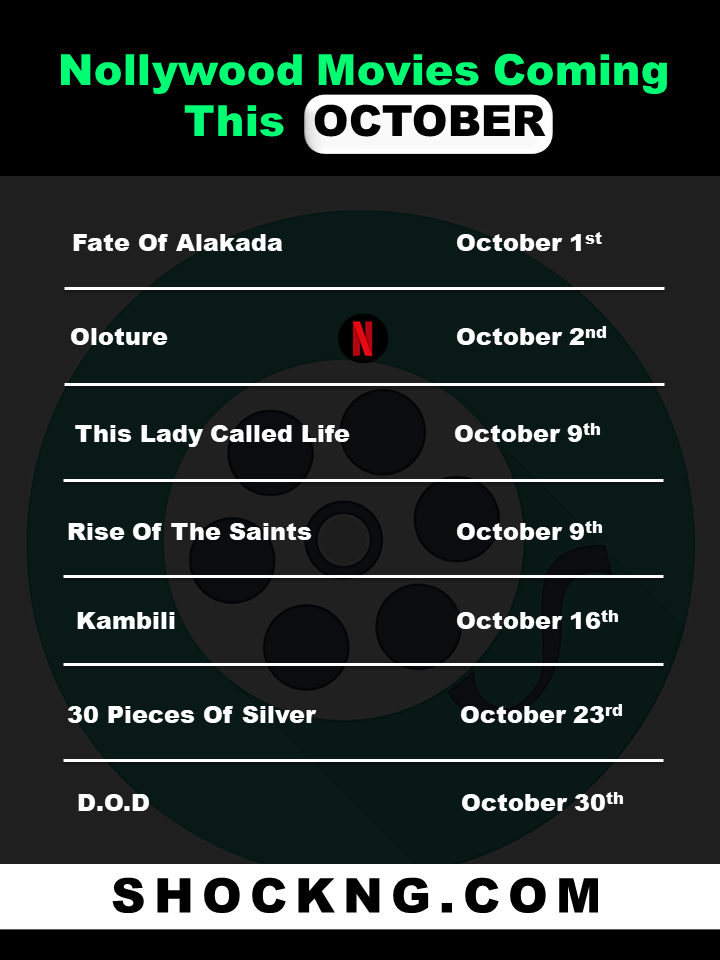 Thank you for reading this.
Shockng.com Covers the Business of Film and the Biggest movies that screen in Sub Saharan Africa
Consider following us on Instagram @shockNG for box office videos you don't want to miss