The Story⚡
"Yekini" animation project is set to debut in 2023 and here is everything you need to know.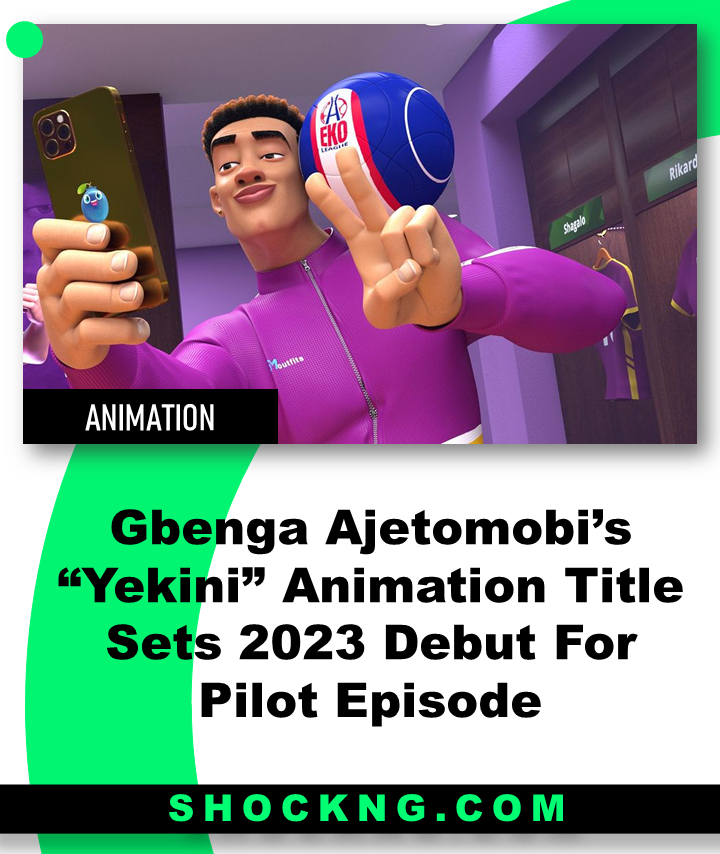 Tell Me More
After dropping the first character looks of Yekini an animation title about the football dreams of a young man, Gbenga Ajetomobi has now confirmed the project will be ready to be released in 2023.
The project follows the story of Yekini, a young man who is navigating his life to become a football star.
With the writing duo of Emmanuel lop'laa ogidi Olu and Abosi Ogba. The project originally written as a short has now been redeveloped to become a 6 part series with Gbenga Ajetomobi directing.
The creator of the project exclusively shares that this is an indie project that has been on his mind for a while. Throughout his career, he has worked on creating concepts for commercial organizations based on their brief. However, with Yekini, this is different. He owns the concept and plans to make a pilot episode executed on his own vision.
Visual development started in early April and story development in early 2022 with the synopsis exploring the theme of having Football, Family. love, ambition and sacrifice.
Voice Cast Revealed
1. Ricardo – Paul Nnadiekwe
2. Shade Gold – Stephanie Anne
3. Coach kesh- Guygreta Okorie
4. Chacha – Anita Mccauley
5. Chairman – Oren Chukwuma
6. Kunle Scout – Emilio Mene Substance
7. Head Coach Gbada – Akoji Paul Omachi
8. Yekini – Tolulope Kolade
In making the short film into a series.
The concept for Yekini started out as a short film with the development of 12 animated characters that had been fully rendered with specific detailing down to hair and looks.
3 months, one of the characters in the animation was unveiled as Rikardo and serves as the Antagonist in the project. Upon this reveal, Gbenga got positive feedback from audiences. After discussing with his team, a decision was then made to make the short have a pilot episode and see how things go from there.
In Summary
The rise of telling African stories via animation is upon us. Whilst funds have been a major issue for creators in this category, storytelling via this medium has thrived with studios finding ways to fund, develop and push new releases for the audiences both locally and globally.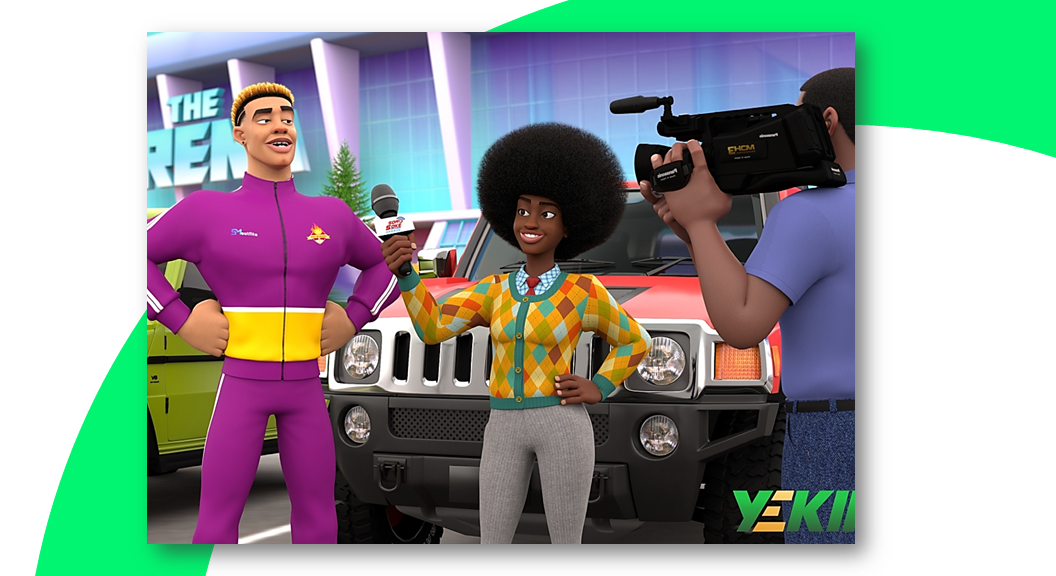 Thanks For Reading
Shockng.com Covers the Business of Film/TV and the Biggest Creators in Sub-Saharan Africa.
Let's be Friends on Instagram @shockng