The Story⚡
Upon its release on Netflix, South Africa's Fatal Seduction global performance has been through the roof.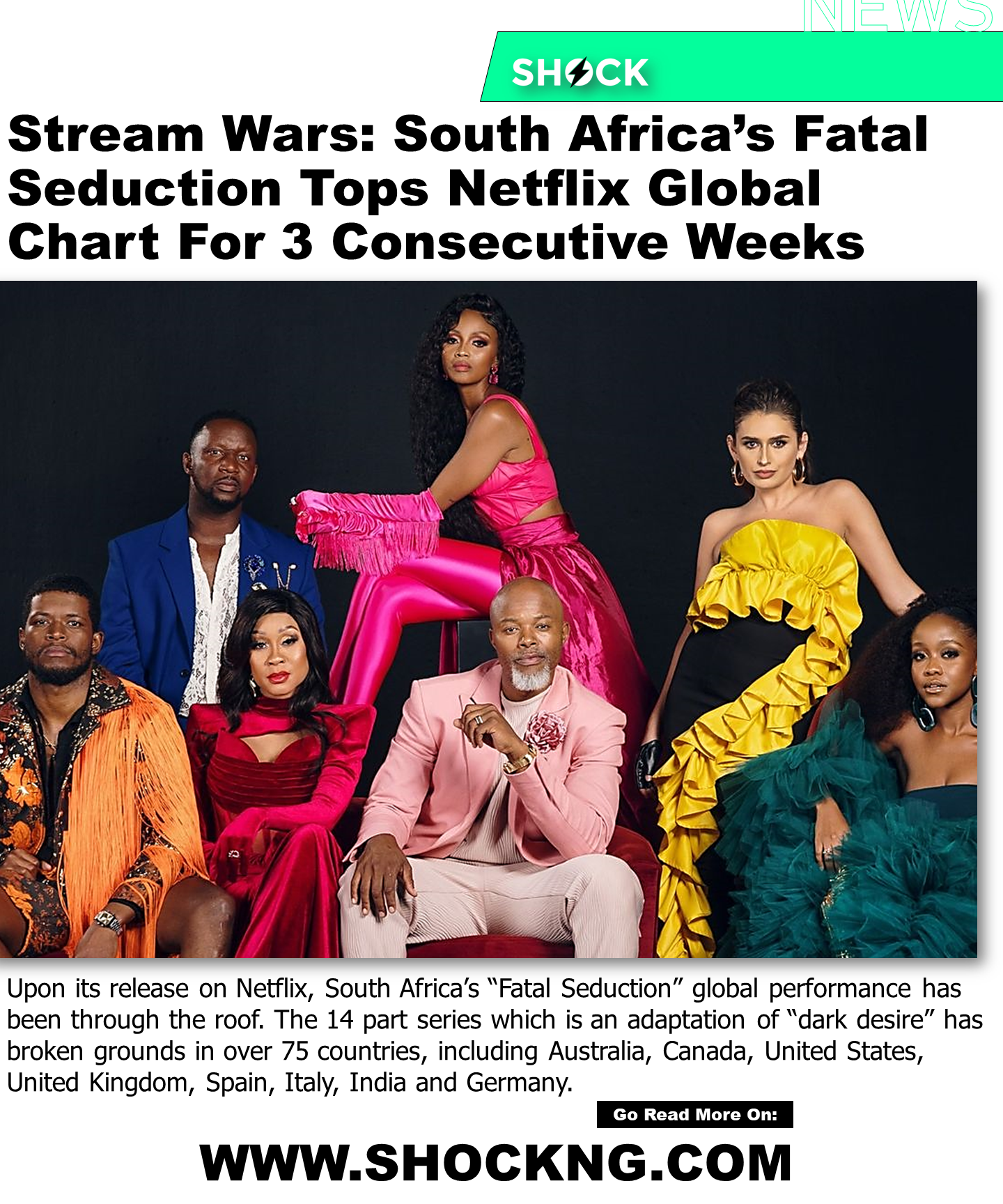 Tell Me More
Fatal Seduction — an incredibly steamy South African series from creator Steven Pillemer (The Brave Ones) starring Kgomotso Christopher, Prince Grootboom and Thapelo Mokoena — that's the mess one married couple finds themselves in.
During a fateful weekend away, a married woman falls into a passionate affair with a younger man — but when the romance ends in tragedy, she begins to question the truth about those closest to her.
This series is based on the Netflix Mexican series Dark Desire by Nayura Aragón Herranz and Leticia López Margalli released back in 2020.
Full Cast List
Global Metrics
Since its debut on July 7th 2023, Fatal Seduction made its entry into the official Top 10 most-watched TV series on the streaming platform.
The first week's data reveal the hours viewed for the series clocks at 19M hours viewed, making the title rank 3rd on the highly competitive global list that has The Witcher and The Lincoln Lawyeras top 2.
Second-week data comes with an impressive 24.8M hours viewed and the title retains the same 3rd position.
Third-week data shows viewed hours are still in double digits as the title overtakes Quarterback, Suits and The Lincoln Lawyer.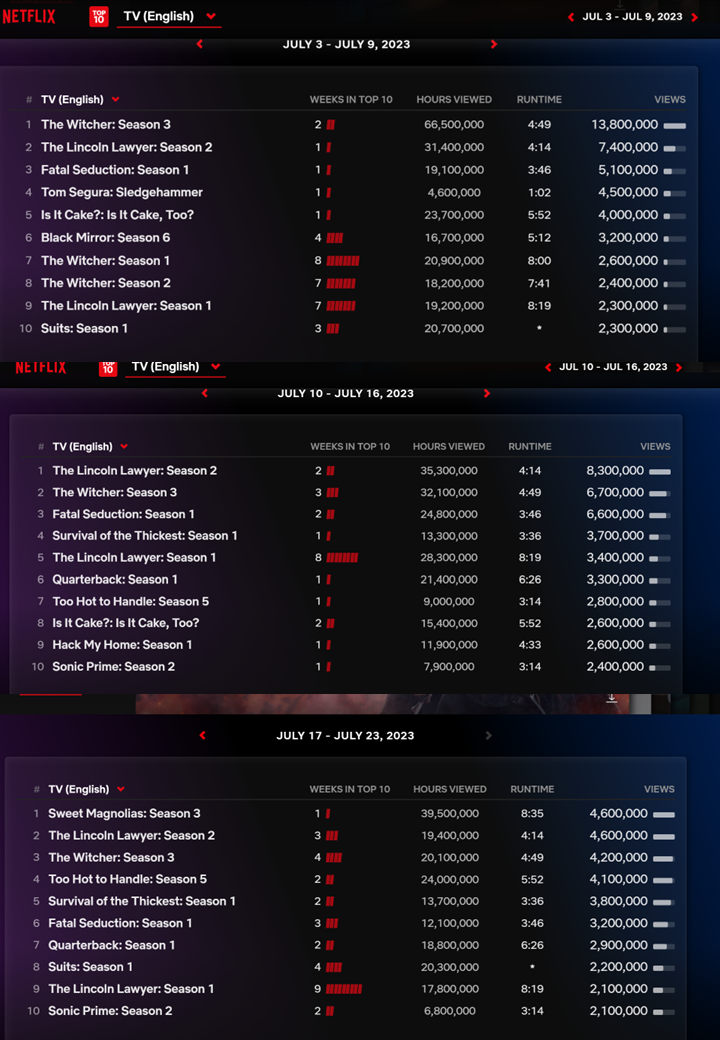 On a global map view from flix patrol, Fatal seduction demand charts from North America, Africa, South America, Australia and even parts of Asia.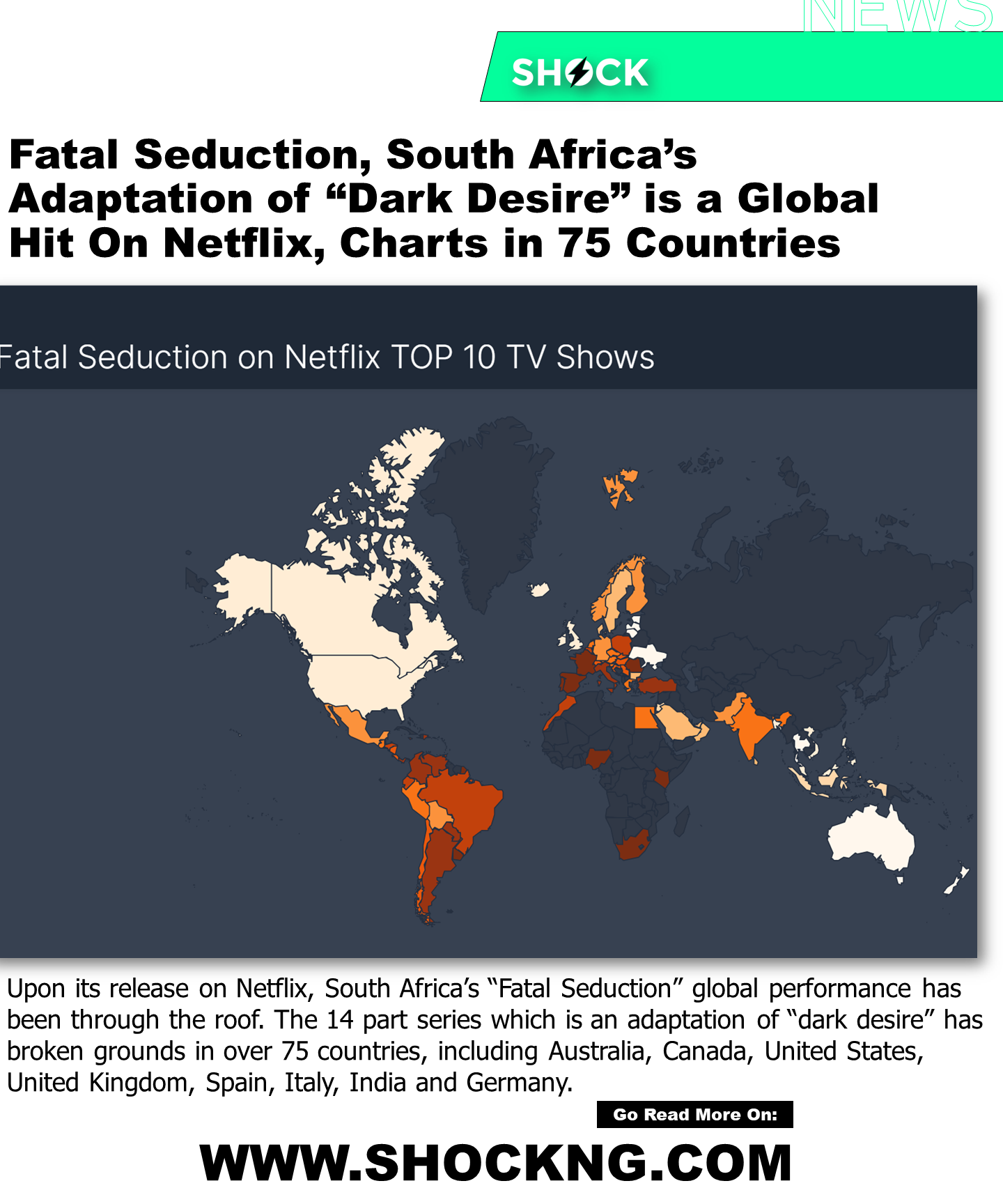 Tangent
From Blood and Water, Unseen and now Fatal Seduction.
Netflix-commissioned series from South Africa are doing exceptionally well. This might be due to the genre appeal of thrillers flavoured with local storytelling that works on a global scale. Another important aspect is how production from the country is at a high standard due to the developed TV market that has more structure, talent and investors to create high-quality episodic at scale.
This metric signals that there is a demand in the global market that takes successful IP from other countries and remake them with South African TV talent.
In the next couple of years, we might see more investment to produce and adapt more formats as seen with the success of "Unseen" and "Fatal Seduction"
🗞️⚡JUST IN: Latest metrics from Netflix have disclosed that "Unseen" its new South African original is a Global hit.

>> As of April 9th, the thriller series hit cumulative views near 50 Million and track exceptional acceptance in Argentina, Bahamas, Netherlands, and Jamaica. pic.twitter.com/4OjunQstJ2

— S H ⚡ C K ! (@Shockng) April 12, 2023
In Summary
Fatal Seduction is a 14-part series. Volume 1 has 7 episodes now streaming on the streaming platform, Volume 2 has been confirmed to arrive this August.
There is a high chance the show's impressive streak will continue which is fantastic news for the creators.