The Story ⚡
Nigerian filmmakers are known to dodge or out rightly refuse to answer questions that reveal the economics and revenue status of their big budget films.
For some reason, they feel it will jeopardize the "image" or "viability power" of the film product
And that such restricted info when requested by a journalist/film enthusiast is not in their privilege.
But that's not the point of view of Bodunrin Sasore
Who is bodurin sasore?
Bodunrin Sasore is a filmmaker and the co-founder of Nemesia, a marketing agency based in Lagos.
He has a degree from Rutgers university with majors in genetics and bio chem.
Down the line, he got into the New York film academy to learn directing for film.
In 2011, he came back to Nigeria to practice advertising, working with portfolio companies like bigi cola, trophy lager beer and Dubai tourism.
Amongst his film credits includes before 30, Banana island ghost and God Calling.
Now, read our interview with the unflinching director that the Nollywood industry definitely needs more of to totally abolish its old and deeply rooted secretive culture.
Let's Begin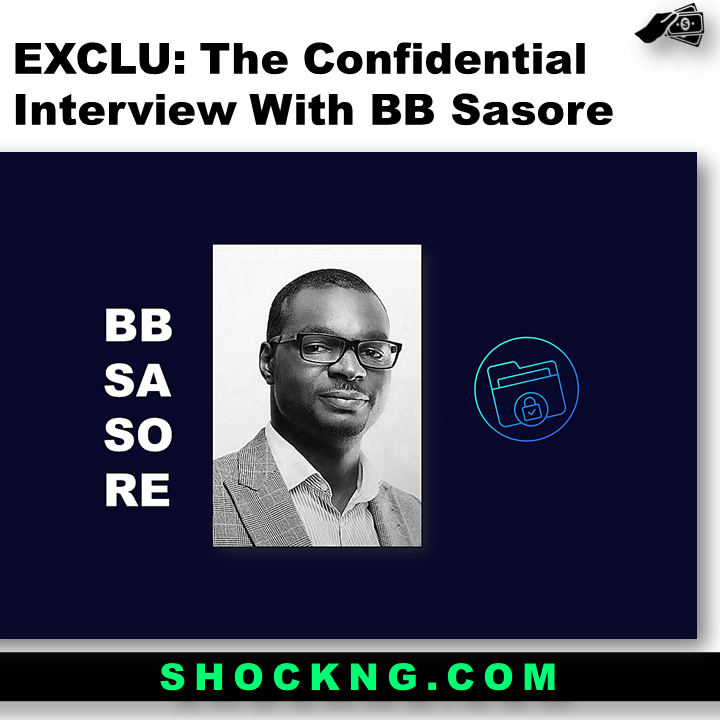 Why was the licensing information pulled down?
The interview is going to be put back up.
And I don't think information like that should be pulled down.
But apparently, there is a confidentiality clause agreement.
A bunch of producers and distributors are nervous that we are in breach of contract.
Which is fair.
It is not a mandate to take it down, it is – hey, you are in breach of contract.
I can stand and say what the hell?? but there is a confidentiality clause.
That information should not be revealed.
I don't agree with the premise, I will be honest with you.
But I have already signed that contract, so too late.
Now I know going forward, I will make sure I can discuss what my licensing deal was and my contract does not bind me.
….is that a problem for you? then I might not take your deal.
That's what happened.
I don't regret sharing.
Now let's chat. Ask me your questions.
Frankly, the landscape of Nollywood hasn't proved itself to be profitable yet. What green light did you see to make a film product that cost N61 Million?
It isn't a profitable landscape; I am glad you said that.
We don't have the numbers to justify what we spend but I am glad it is a sexy industry that continues to make people want to invest.
I am a marketing professional; this is my bread and butter and I look at it like this.
Big Budget Films are like billboards and I can tell you that a billboard person cannot tell you the exact ROI of their billboard.
If they give you some figures, they are lying.
For radio or TV you can still get viewership numbers estimates but for a billboard, no one can tell you the correct number of eyeballs that looked at it.
However, if you put an advert on a billboard around third mainland, the market will look at and say – ah, its mad, big something…but can the ROI be known?
That's where Nollywood is right now.
It seems sexy for the investors but you are gonna lose your money for the most part.
And it is not that the producers are not good, but It is that the avenues are reduced.
Back then, filmmakers were making money from dvd by investing peanuts to reach the mass market
With a range of N1 million or N2 million invested, over N4 million is cashed in before the film product is pirated.
And they can do 20 film products in a month.
So, you can clearly see how people were making serious money, serious one.
Making over N20 million in a month.
That was the boom era of dvd.
Now, it has changed.
To answer your question. For us, we only raise money for projects that we really believe in.
We made before 30, Banana island Ghost and God Calling
Out of all of this, before 30 is our only profitable project, that even happened 5-6 years later.
For us at Nemesia, it is passion.
This is the energy that we let our investors feed on and we tell them "we are not guaranteeing you your money" This is something we say to all our investors.
We believe in this story that we are about tell. We are going to do it well.
Then a budget is presented, with the avenues shown to make possible profits.
We are very fancy people sef, we will make real good PowerPoints presentation with reference pictures all looking crisp.
In there we say,
Low Return possibility: Here we show what typically happens, that is breaking even. Get only the budget back.
Medium Return Possibility: we do well in cinemas + license to on demand platforms after.
High Return Possibility: what if we go to an international festival, everyone just loves it and becomes a hit.
With this mapped out, they can see the potential possibilities that can play out and decide if they want to come on board.
What was the chunk of your budget spent on?
Though we spent over N7 Million on equipment. The Cast and extra's took the chunk of our budget.
I am obsessed with scenes looking massive and huge.
I have realized that one of the things that separates us from Hollywood is their scenes looking massive with extras.
We don't do that here because of money. We just put 3 friends in a coffee shop that looks broke as hell.
And when the kid in Zamfara see it, he will notice the difference.
For me, when that kid watches my stuff, he must not notice this difference. That's the bottom line.
How much is left for God Calling to break even?
A safe answer is that we have only made back 2/3 of our money.
Share your timeline to making God Calling?
We pre-produced for 2 months,
Principal photography was done for 21 shooting days for 26 days.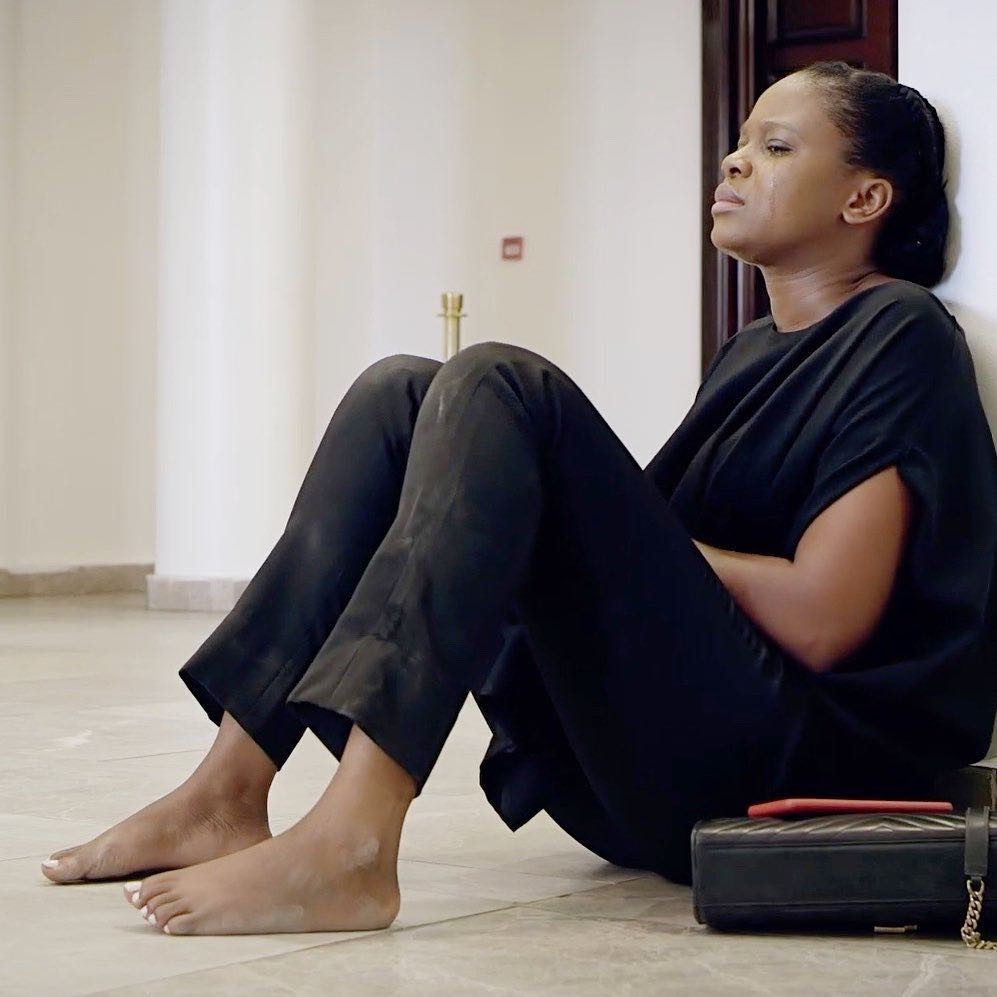 Post production wrapped 4.5 months later.
Did you get concerns that God calling isn't comedy, hence it won't do well in exhibition?
Don't let anyone tell you anything. Make the story you want to make.
There is no metric that means anything. America has been doing this for 100 years and kept record and can predict.
Our domestic exhibition industry is in its nascent stage. Nobody knows what will sell.
If you want to make horror, and someone is saying "horror no go sell" tell that person to shut it.
What do you feel like making? Make that.
There is no metric that makes any sense.
Any metric someone brings to you is nonsense. Tell them I said that.
Your movie will sell if it is good. Period.
Share your scheduling experience with God Calling going to cinemas that was distributed by Silverbird?
Film one had distributed B.I.G (Banana Island Ghost) for us in 2017.
We wanted to try Silverbird because jade had done Isoken with them.
We told the film one guys that we were going with Silverbird.
The film one guys advised us – don't do December – and rightfully so..
My team had December in mind because it made sense to release during Christmas as it is a Christian holiday celebration.
We then went ahead to get December 21st launch and rallied all the exhibitors to work together.
Both Genesis, film one and Silverbird.
But the challenge which were warned off, was that we were going to be crushed by two other monster films.
Film one had earlier said that, if we waited 8 weeks or 6 weeks to January – we would perhaps have made more money.
However, we came out in the December window to meet Chief Daddy and Aquaman – and they crushed God Calling.
Tell me more about the revenue generated by screening in churches?
In a way, this cannibalized our theatrical marketing.
Churches paid us to do screenings in their auditoriums and the audience rather wanted that than watching in cinemas.
Quick note, this A/B screening happened because Silverbird was our distributors.
It was a decent cash flow for the simple reason that there was no distributor cut or tax deducts.
Overall, we realized that the church revenue was more than our theatrical revenue post distributor, exhibitor and other tax deducts.
We have always known that the church was our biggest form of infrastructure to monetize.
And that's why the story was what it is.
A church story.
we reached out to churches and the leaders – got great reviews from over 20 pastors on all video.
Big churches, saying this film was a must watch and push all that content online.
How did "the experience" concert advert happen?
One of the producers reached out to house on the rock church, the organizers of "the experience" concert with a bid to screen the trailer to attendees.
Pastor Paul and his team watched it together and he said "I have never done anything like this before, let's go.
You can show this at the experience.
And that happened. There was also a big catholic concert in December and we screened the trailer there as well.
Yes, we really pushed to churches back then, the second wave that we are now getting from this is because of the Netflix platforms which is bigger and has a huge audience.
Why is it important that the Nollywood Industry opens up?
Everything we learn, we learn from white people.
You just think about that.
You are learning about filmmaking in Lagos from someone far away in California.
If that doesn't answer your question, then nothing will.
What does an abroad dude know about lighting Nigerian skin?
What does he know about my traffic headache?
What does he know about my epileptic power supply?
What does he know about the equipment that I can get and cannot get because of budget or even access?
You have N10 Naira and want to keep it all to yourself.
N10 Naira!!
The white guys that don't have money problems share in public forums and meet ups all the time.
You that you have nothing and probably know nothing, are now hoarding??????
Wait, what are you hiding?
This is not, oh BB is just acting cool. No!
It's just that I feel strongly that the ecosystem really needs to open up to grow.
Let's share experiences and information with each other, you can't lose what you have. You only gain more.
That's the way sharing works and foreigners understand this more than anyone else.
How are you feeling about "God Calling" getting good feedback?
We made the film 3 years ago
I can see in this market; the film is fantastic and I am proud of the work that we put in.
I get prayers every day because of this film, which is very humbling.
But I then watch the crown and say to myself, ah. we have not started work.
Why do you think the film connected to a lot of people?
This is by virtue of the story; it is more than a film to many people.
It is not my work that is making people feel this way.
It is a shared connection with God.
Nemesia as a film studio, how has it been so far?
Ah, there has been bright moments.
A lot of it is arduous, it is tough. It is frustrating.
We are Nigerians like everyone else, you take one step forward and then there is 3 steps back.
There is the feel of some of the things that we are doing,
But we are not yet quite proud of our work. It can be better.
We are humbled when people are excited about our projects and keep asking when is the next one?
That gets us happy enough to say, we are going to do this again.
And that's the real value you can get as a film studio.
What's do you think is next for Nollywood?
We are getting too big in influencing global culture.
The global market can't ignore this.
Perhaps, an international studio will come to Nigeria to shoot a big film and it will open up opportunities for creators in Nollywood.
if you had the chance to reshoot God Calling, what would you change?
I know folks say the vfx was maaadd, but nah we rushed it.
We were trying to meet our December 21st launch.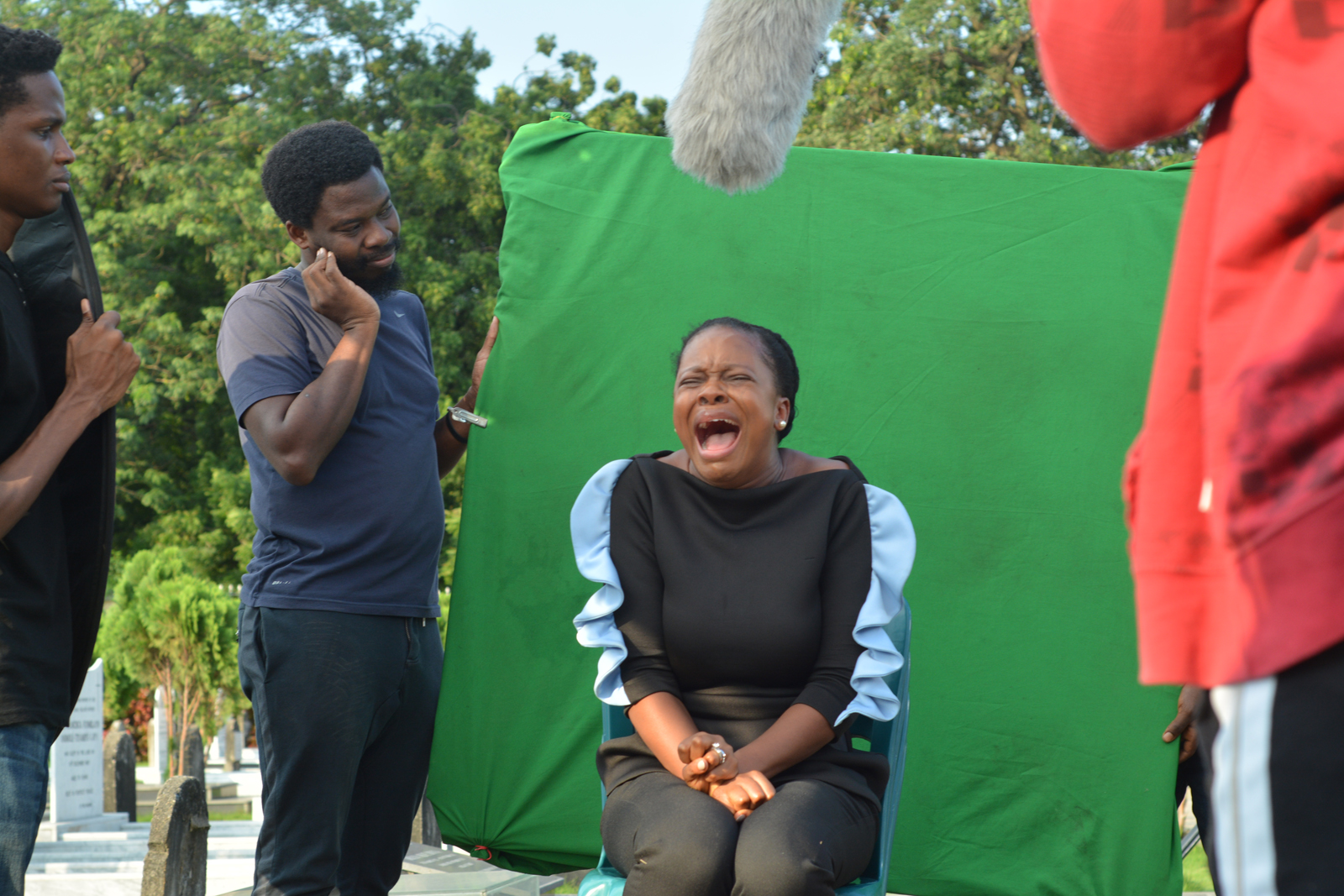 So, I would give more time to visual effects to make it better.
Curious question – why are you a social media ghost?
Social media is just not for me.
The world is already too chaotic as is.
I am still relatively an old school guy. I turn on my tv to get the news.
Yea, that's just me.
How do you connect with young filmmakers that can get value from you?
I am constantly watching young people doing stuff and I reach out to them to say that's nice, what's next for you, can we work together?
Let's grab coffee.
I can do this in public and get to learn something.
If I was a Kunle Afolayan, I can't do this because a million people wants to meet me.
(laughs) I really like that no one knows me.
Asides that, I do go to film schools and guest lecture on some classes.
I am not good enough to be paid and I don't want to be paid.
I just wanna go in and say, hey Accelerate, Hey Royal Arts Academy students.
Let's share experiences and that.
I am happy to help people but don't need social media to do all that.
What mistake should film execs avoid?
Ignore the metrics. Find the story that moves you.
Find the person that can tell that story. Go for it.
I can be wrong, but nobody can tell me that they are categorically right, because you can't proof it to me.
If you can proof it to me, you won't be suffering like the rest of us.
Marvel can tell me about formula, nobody in Nollywood can.
For filmmakers?
Surround yourself with smart people who challenge you.
Also, If you hear "I thought the script was okay at best"
Ehnnn???
Go and start again. Rewrite it.
Overall, make what you want.
What's something you want to do that scares you?
Start and build my tech start up.
Last Question, what asset should domestic filmmakers make use of when creating a film product?
Can tom cruise play a Nigerian Agbero?
Huh no!
Yep, that's it.
Relatability. Use that perspective.
Use the affinity of being a Nigerian that they will instantly connect with, in the story you want to make.
Final Words?
If you are good at what you do, and you actually keep at it, opportunities will come.
Thank you for your candidness.
Thank you shock. Nice conversation.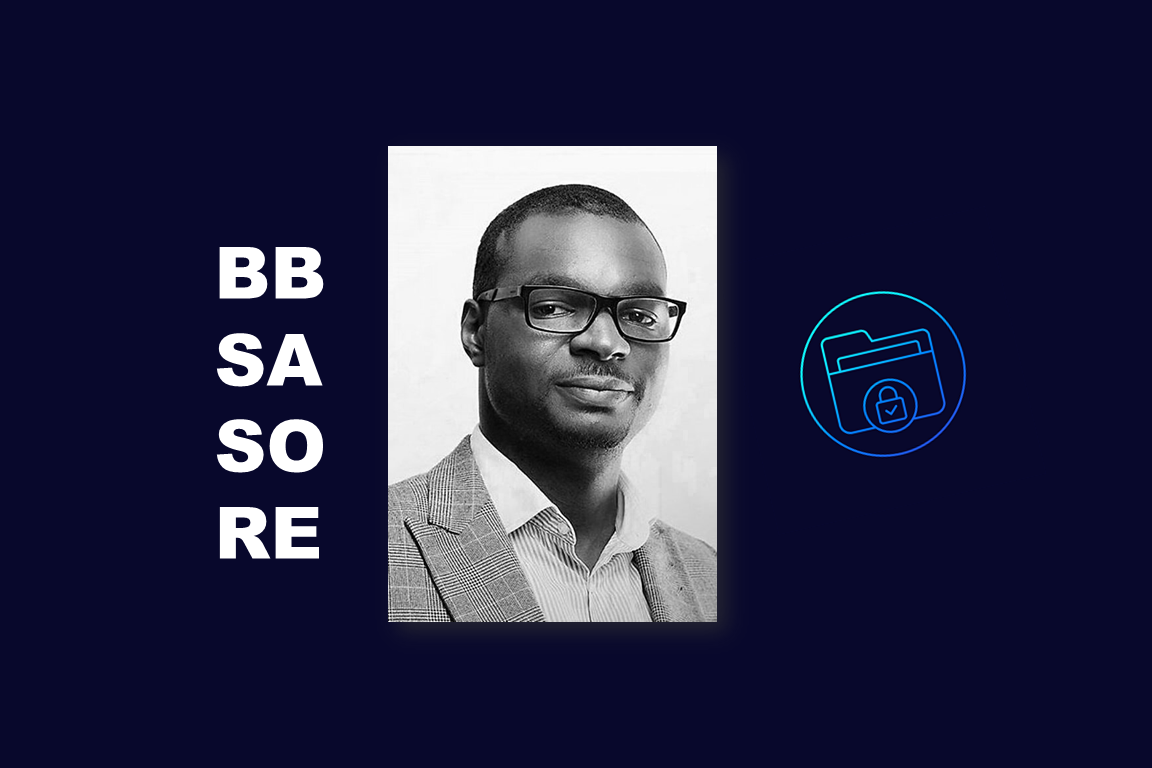 Thank you for reading
Shockng.com Covers the Business of Film and the Biggest movies that screen in Sub Saharan Africa.
Let's be Friends on Twitter @Shock NG