The Story ⚡
Authentic stories feature as the backbone of a successful film, telling these stories in new and creative ways stems from a place of personal experience mixed with years of grind work.
In this exclusive interview with Kayode Kasum, we are taken through the journey leading up to, and surrounding the making of "Obara'm", an authentic Nigerian musical written by Stephen Okonkwo.
The title is focused on the unity in death, the happiness in moments of sorrow, and the healing of those who mourn.
Let's Begin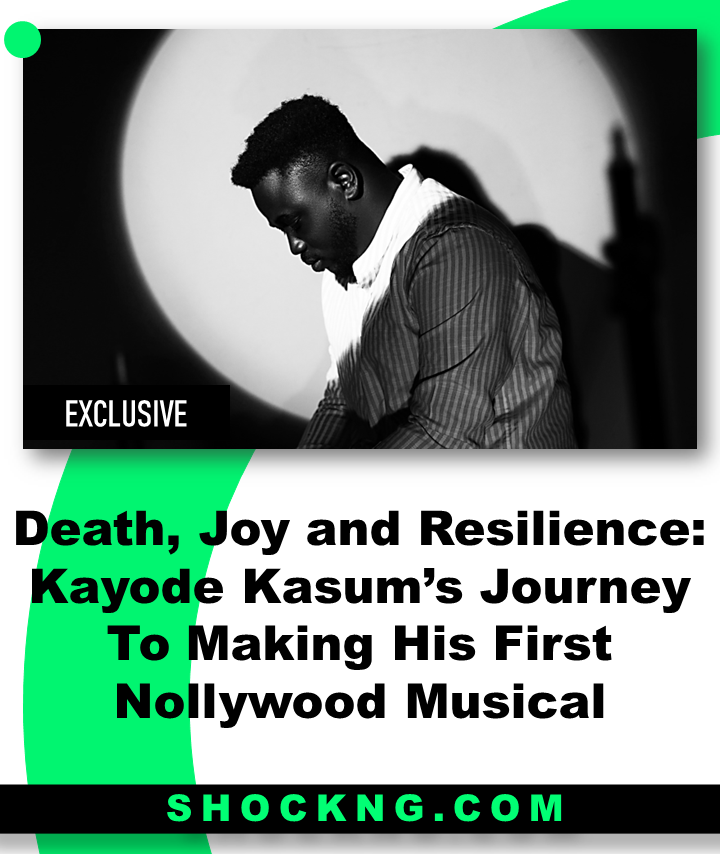 What's the core of this film, can you place your eureka moment?
Different people have created different mechanisms that help them cope with the loss of their loved ones.
For me, I believe my dad and the people close to me that I lost were always going to be with me even through challenges, listening to my pain and fears. I built this sense of mechanism that they are always with me, no matter what I'm going through.
I felt i was the only one going through it (loss), until I had a conversation with a friend, I visited him, and saw his (late) mum's picture in his home and realised that there were other people going through this same situation and they had also built a coping mechanism.
I wanted to create an experience for me and other people who have lost a loved one, an experience that validates their emotions through "Obara'm". It's a difficult task, but I found a genre that speaks to happiness and sadness – music.
I wanted to make it a happy film, one of the happiest films you've seen in Nollywood, and if I was going to make a movie about death that does not give off a sad feeling, it was going to be a musical.
The challenge now became how to make "Obara'm" a musical, how to go about it, seeing as it hadn't been done for the Nigerian cinema…
Would people take it seriously? What was going to make it special? Asking these questions was a new filmmaking journey for me.
I had to go through a new phase of self-discovery, learning, and preparing references to be able to deliver the emotions on the big screen.
This is why I made this musical, and this is the core of "Obara'M"
Casting for "Obara'M"
I prayed about the cast, I wanted someone that looked like the character in Fatherhood, we put out auditions, and the first audition tape we got was Darasimi.
Visually, she looked like the actress from Fatherhood, it felt like a miracle, a blessing from God. She could sing, and dance, she is confident and a fantastic actor overall.
Secondly, Nancy Isime.
Relationships are like diamonds that you keep. I take joy in the fact that my work can connect with people. Nancy is that actor that portrayed my work so well in "Kambili" that I was so pleased during editing.
This almost didn't happen as there was no connection in the first three days out of ten on the filming of "Kambili". You meet people at different phases of their lives and until you take time to listen to them privately, you may not be able to connect with them. After this conversation, Nancy trusted me as a human being and as her director. This led us to see the brilliance of her performance in Kambili.
This relationship continued, On day 1 of recording the music, Nancy got a voice coach that was not paid by the production. Nancy sang her heart out. She continually showed up on all recording days and sang to a point she started giving different variations of the sound that we needed, she made the music her own.
She did a fantastic job, there is no way I wouldn't collaborate with her again in the future.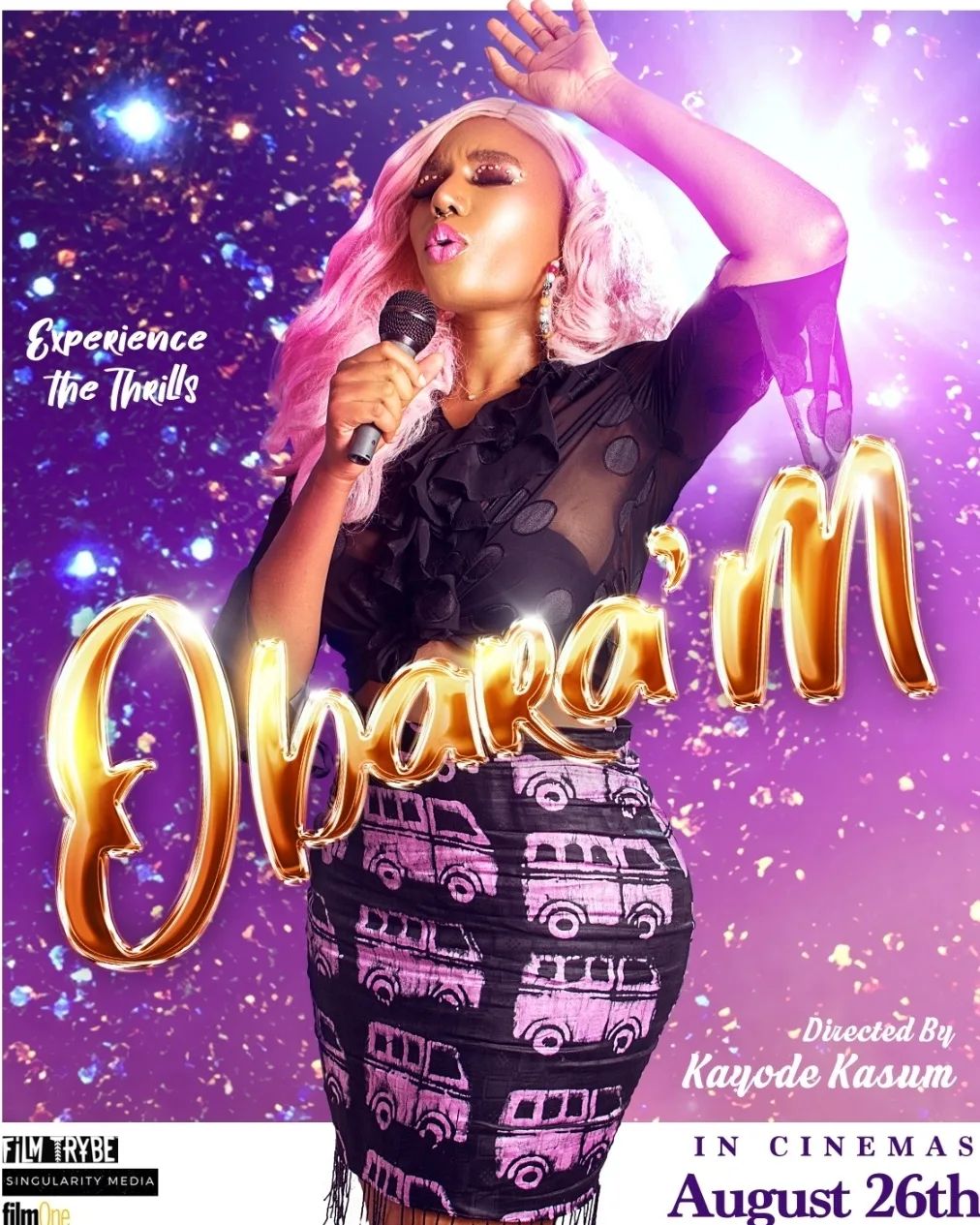 Was "Obara'm" initially intended for the big screens and did you have reservations in terms of acceptance, and the type of genre it would turn out to be?
Yes, so there were going to be those questions; where is the market going to be? How is the market going to adjust to this new genre of storytelling? You can't really go into a musical without asking these questions.
I am a filmmaker that has experimented a lot in terms of work I've put out. I know that Nollywood loves drama, they love a well-told story. Even in conversations of new and old Nollywood, one common thing is that people want to see themselves in the story, they want to see characters they can relate with, and old Nollywood hacked it.
We have a certain type of demographic still sitting to watch these stories, not for the cinematography or acting direction but because they know these characters, they see themselves in these characters.
I did my best in getting this right and after watching the first cut, I am confident that the audience will love what we did.
Answering your question, yes it was made for the big screen, the catch for me was how can I take everyday lives and make it spectacular for these people, we are in a time where people are down/sad, so how do I make them feel special with my art.
Yes, it is made for the big screen, for you to come to watch, dance, sing and to know that Nigerian art can be told, things can be done differently because it is a musical and hopefully it helps you heal, helps you mourn loved lost ones, gives you validation that the people you've lost are with you and it makes you laugh. It's a film for everybody.
That's "Obara'm", made for the big screen and for everybody.
In terms of cost, you said it is your biggest spending for a film, can you share your spending for the film?
Shock, you know I'll not give you spending details (laughs), I can give you later on.
How does "Obara'm" being a musical contribute to the spending cost for the production?
Yes, because it is a musical. The first thing is you don't want to fail on the music. If you're going to be doing it for the Nigerian audience, they might as well love the music.
The music has to be good because for "Obara'm" the music also tells the story of the characters and the journey they are taking, so it has to be on the same level as the film.
We worked with a record label and produced an 8/9 track album. We are working with several talented music artists from Waje, The Cavemen, Angeloh, and even Nkem Owoh, who is a singer by the way, all created magic
In creating a musical, you are making something that's larger than life, and it's quite expensive to do. We are spending money on a film because we are creating experiences that the film needs to have and in trying to do that, it costs a lot of money and this is how we have landed on the fact that "Obara'M" is so far the most expensive film produced by Film Tribe.
This is an experimental project, how were you able to convince investors to invest in this film?
The first thing is that investors have to believe in the story we are trying to tell. We have been lucky, "Obara'M" didn't just happen, it has been a process of seeking funding and trying to raise funds internally.
Investors want to invest in something they believe in and we are lucky to have found investors who believe, and the fact that it's time to have a musical and collaborations in Nollywood. They think it's a story that needs to be told. Even with the crew, I get stories where someone says "Obara'M" is her life story, and these characters do exist. It's something I think the audience will enjoy.
Can you talk about your partnership with Kuda?
It's a partnership of resources. Kuda is new, and so is "Obara'm", it's two new brands, very authentic with what they do. Kuda is very authentic about finance and the future, Filmtrybe and Singularity media believe in a new medium of telling stories.
These two innovative brands come together to create this art that is "Obara'm", which we believe will change the way a lot of individuals see their lives.
As I said, it's a story that shows how death can bring people together. It's good to be a disruptor sometimes because it might open doors and inspire other investors and filmmakers in telling African stories.
Why the title Obara'M?
The word is from a thing we say which translates to 'My blood' – that's the meaning of the title.
I'm a firm believer in passing on our cultural knowledge.
I've always wanted to make an Igbo film, I also wanted "Obara'm" to feel very Nollywood, and when you think about English Nollywood where do you go to?
In the East when a decision is to be made, they call the kinsmen, the chiefs, and there are benches for people to sit, and elders that advise you, and when elders come in, you must give them Schnapps and kolanut.
where do you learn all of that from? – Nollywood.
I wanted to make "Obara'm" very authentic, in order to do that I went back to how I was introduced to Nollywood, "Osuofia in London", "Spanner", "Aki and Pawpaw" etc
If I wanted my film to feel original, I needed to make a film that everyone could find themselves in, with cultural and traditional roots and it just made sense to title it "Obara'M"
In terms of the visual scenes of how a musical would look like, how did you go about it?
A: I remember years ago before I started doing film at a professional level, I watched a music video that was shot and directed by Ifeme. You could see that this person was creating his own rules and guidelines, and I like that boldness.
So I always knew I wanted to work with him, and I'd also seen a short film he shot which was a horror film that I liked.
So Ifeme was a perfect fit for Ile owo (Horror) and Obara'm (Musical). When it comes to film, as a director you can have a vision of how everything interacts, and figure out what story you are about to tell, so with Ifeme, I felt comfortable because we were both creatives trying to make distinct types of work. We are both trying new things in our field.
I felt that he was going to be the right Director of photography to bring onboard to find out what the Nigerian musical looks like. It's not like there was a reference we used; we were creative with our work.
To find someone who is brave enough when I say we are going to stick with one shot, to find someone who understands rhythm, someone who is comfortable in breaking rules and creating new rules and that's why Ifeme was the right person to work with for "Obara'm".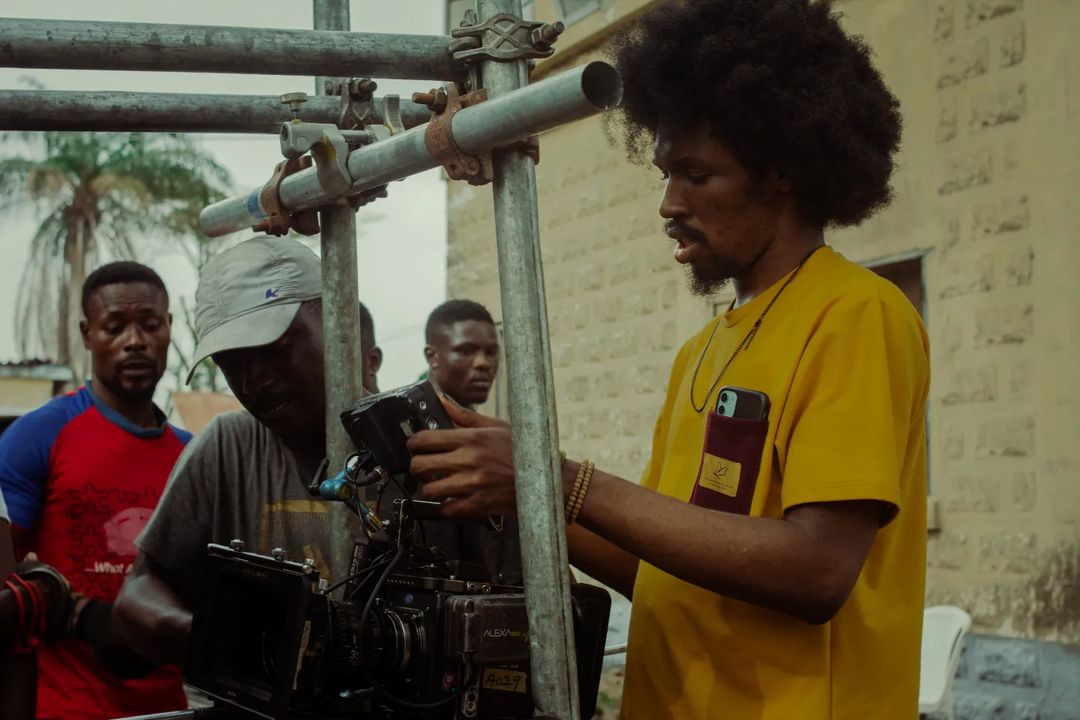 How many days did you shoot for? How many actors did you also work with, and what were the limitations?
Obara'm was a 23/24-day shoot because we had some pickups. For a musical, that's not enough, but coming from the guys who made "Kambili" and "Soòlé" in 10 days each, 24 days is not enough time, but we made 24 days' work.
It's not like we enjoy making films in a short time, it's just a bunch of creatives who are not going to sit around and wait for the perfect thing to happen.
We have found ways to master making films in short days, "Obara'm" is us getting out of our norms and trying on new things, doing them the right way they should be done, and this is our first try. We like risk so much that we are doing our first try on a musical.
I watched your church scene in your trailer, that was huge…how did you go about filming that?
It's why "Obara'm" was expensive, we had actors going through rehearsals during production. We had people going to a dance studio every day, we had routines for different scenes and we had to pay them for those days.
We paid for the choreography, paid for the space, and the music licensing. "Obara'm" is full-on, we had an A &R team, and we had a company of writers.
All the music in "Obara'm" is live, so we brought in musicians to the studio. We wanted to work with music in the right way, we had approximately 50 writers in our music team. It's done the right way it should be done, it's why I'm so proud of the film.
We brought in different people from different walks of life and different backgrounds to create one product. It's amazing.
Speaking on creating originals and, working with A&R, what is your experience with that in terms of getting it done?
It's been a lot. There is going to be some growth in terms of personal development with myself in order to deliver this film. I like that I took on the challenge of the film because I had to learn about the music industry, about royalties. We are looking at how to make it a source of income from both the music and the film, how to create an album that will change people's lives, that will heal people, that will bring people closer to God, and at the same time associate the album with a film.
Creating a product that can last generations. Because I'm a creative, one foremost thing for us was how we give all the creatives we worked with empowerment. How do we give them a part of this artwork that is going to still be valuable in the next generations
Most of our partners own a part of the film because as a creative, I want to be able to work on a film and own part of it, or get royalties, and we were able to achieve that.
Let's talk about exhibition dates, Nancy (Isime) is leading for "Setup", she's also leading for "Obara'm" – how does that work on your end?
Yes, it's August, "Obara'm" was meant to be September 16, but we had to move it forward because "King woman" is coming and you have to look at the market and think of the best exhibition date.
As of now, I'd rather not share a date with "King woman"
One thing is when a star makes a good film, people always want to see them in the next film. I'm confident that people will want to see her in "Setup 2" and then in "Obara'm".
In a way, it's a good thing for us. We have subtle ways of marketing our films and our audience always shows up every time to support and watch our film, and we are grateful for that.
Our target audience is young people and we know that they would want to take a chance on a musical.
I really think the film is going to break records this year.
With your experience making movies as a director for hire and making movies for yourself, which would you prefer?
To be honest, I do enjoy being a director for hire. Matter of fact, the hardest films I've made have been self-produced movies because I have to think of the finance, the creativity and those films are coming from a deep place in my life.
For most filmmakers who produce, it's majorly a business endeavour. I'm just there to work with what they have and be in alignment with them. But my films come from a hard place in my life, so they are way harder to make.
I put in too much work and try to develop myself in terms of knowledge and how to make use of it aggressively.
After passing through the emotion I'm dealing with, I want to start applying that new knowledge to different people's work.
I enjoy being a director for hire, because where are you going to get the opportunity to practise, to be better at your art form.
So yes, I enjoy being a director for hire and I don't think I want to stop any time soon.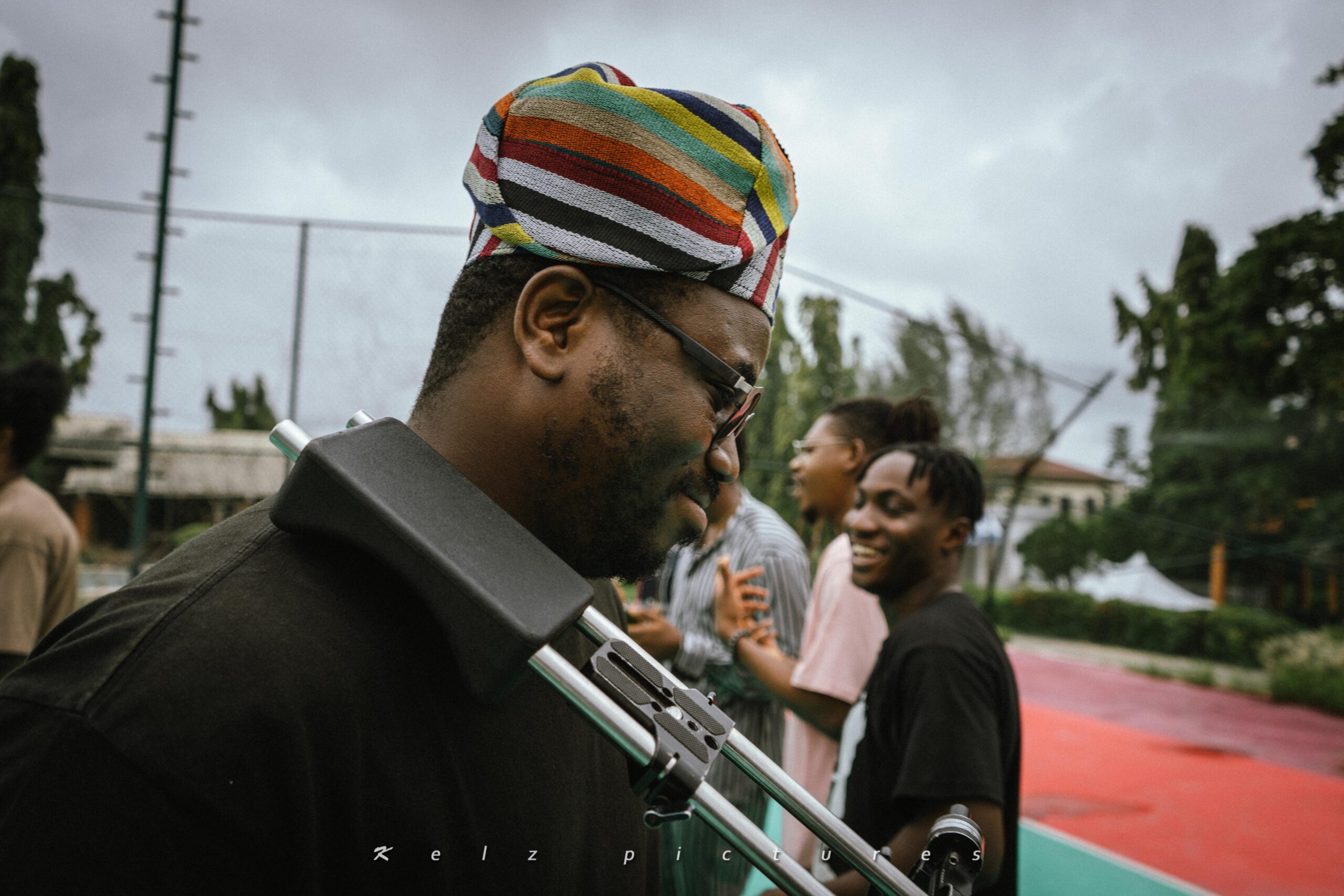 On a quick call with Dare Olaitan, Producer of Obara'M – He shares what this project means to him and his thoughts about treasuring people in one's life knowing fully well that they will die someday.
"Obara'm", to me personally, is a movie that tracks trauma from generation to generation,
and shows how love can transcend time. It also shows how we communicate, behave, and
relate to each other as a people.
For the 2nd question, I try to stay present & be in the moment and try not to focus on the past or the future, because by being in the moment, I'm able to be present and witness them in their entirety as
against worrying about things that are not in my control, since everyone dies.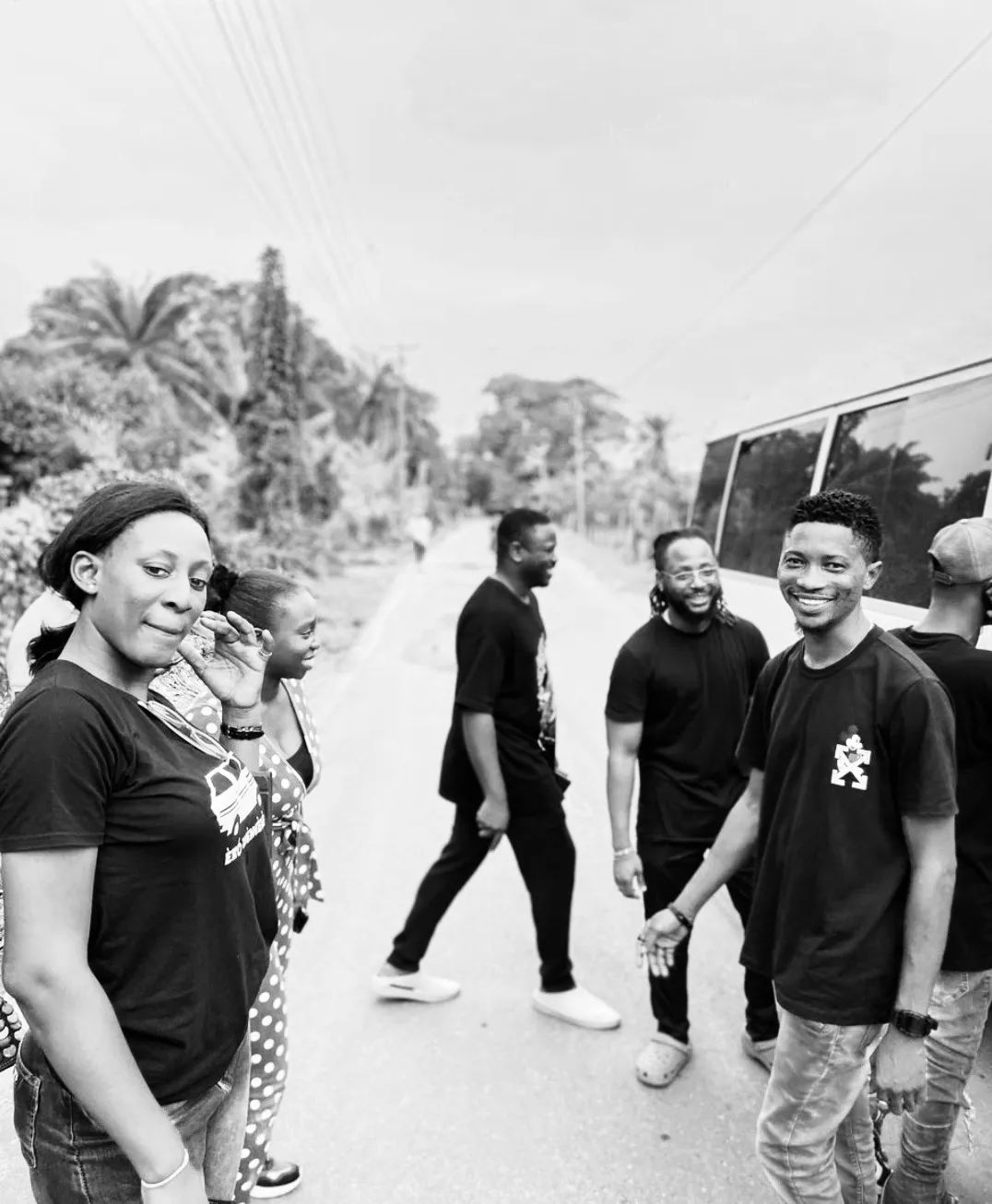 This is a Shock Exclusive. Thank you for reading
Shockng.com Covers the Business of Film/TV and the Biggest Creators in Sub-Saharan Africa.
Let's be Friends on Instagram @shockng