The Story⚡
The tragic story of the "Aluu 4" has been made into a movie 11 years after the true event happened.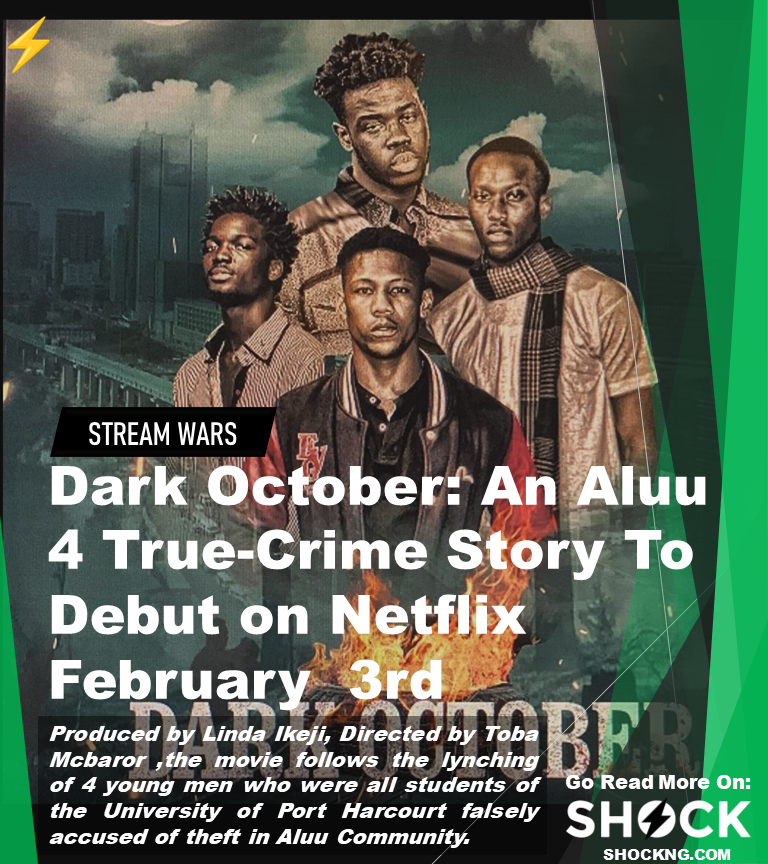 Tell Me More
Toka McBaror's Dark October tells the chilling tale of the true events of October 5th, 2012 in a southern community of Nigeria.
Four young men (Ugonna Obuzor, Lloyd Toku, Chiadika Biringa, and Tekena Elkanah )who accompanied their friend to retrieve some money owed to him suddenly found themselves at the mercy of the debtor and other community members, when the former accuses all four of them of breaking and entering.
Over 11 years after this unfateful incident, director Toka McBaror brings to life Dark October which sheds light on the evil of extrajudicial killings and the importance of justice for all.
What to Look Out For
This fear-inciting film features a cast of new talented faces like Chuks Joseph, Munachi Okpara, Kem-Ajieh Ikechukwu, and Kelechukwu Oriaku. It is also important to note that the film will be Linda Ikeji's first foray as an executive producer.
The media mogul affirmed that "This film is a powerful and important story that needs to be told", she then goes further to say "We hope it will spark a conversation about the dangers of extrajudicial killings and the importance of ensuring justice for all"
Dark October will be released on the 3rd of February and distributed by media company FilmOne Production.
Tangent
The Nigerian film and TV space are evidently on a path of steady growth, especially with its storylines. More filmmakers are drawing inspiration from stories making the rounds in our society.
Nigerian filmmakers are beginning to turn to real-life events and stories for inspiration in their productions. From gritty crime dramas to powerful biopics, these filmmakers are using their talents to bring important and sometimes overlooked stories to the big screen. 93 Days, The Wait, The Trade, and 1929 are a few of the Nigerian films inspired by true events.
Key Background
Toka McBaror is an award-winning Nigerian filmmaker, producer, and movie and music video director. He has an ensemble of films in his portfolio, including, Kada River which was nominated for an award at the 2018 Toronto International Nollywood Film Festival in Canada, and Lotanna which won 6 awards including: "Best Film", "Best Director", "Best Cinematography", "Best Art Director", "Best Costume" and "Best Sound Editor" at the 2017 Golden Movie Awards, Blogger's Wife (2017), Paper Boat (2019), Double Strings (2020), and he also directed Ayo Makun's Merry Men: The Real Yoruba Demons and a host of others.
He has also been awarded "Best African Film" and "Best Nollywood Director" from the 2018 Toronto International Nollywood Film Festival, TINFF, for the movie, The Island, and was again nominated for the "Best Cinematography" and "Best Director" categories at the ZAFAA Global Awards.
Executive producer for this film, Linda Ikeji, is an experienced media mogul in the entertainment and TV industry. She launched her first streaming platform Linda Ikeji TV (LITV) years ago, this platform streamed reality shows, TV shows, and movies including titles like Oyinbo Wives of Lagos, Magodo Mums, and Their Single Friend, King Tonto, Ice Prince: Rise and Grind, Toyin Abraham: True & Bare, Annabel, Double Trouble, Life's Lessons, Verified among others.
In Summary
Dark October is a powerful and thought-provoking true-crime story that is not to be missed. Its real-life inspiration adds an extra layer of depth and relevance to the story, making it all the more impactful.
Whether you're a movie buff or just looking for something to watch, this film is highly recommended. It will leave you with a lot to ponder and will stay with you long after the credits roll. So, grab some popcorn and be prepared to go through the emotions.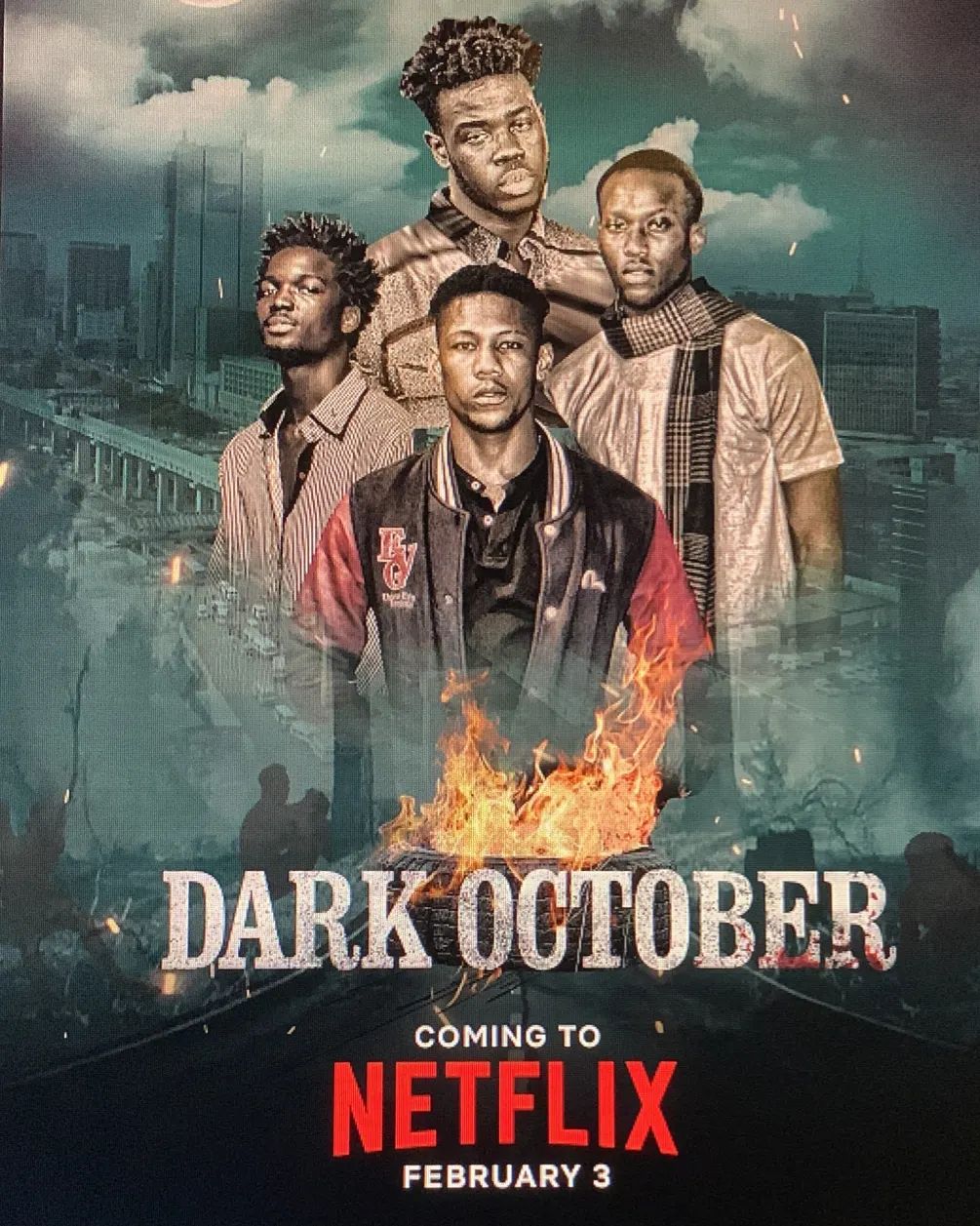 Thanks for Reading
Follow @shockng for more Nollywood business insights.