The Story
Dami Elebe is the head writer for the 1st Netflix Nigerian Young Adult Series.
In this interview, she unveils how she worked with Netflix executives to deliver a Global show + all the details breakdown in naming her diverse characters in Far From Home now streaming only on Netflix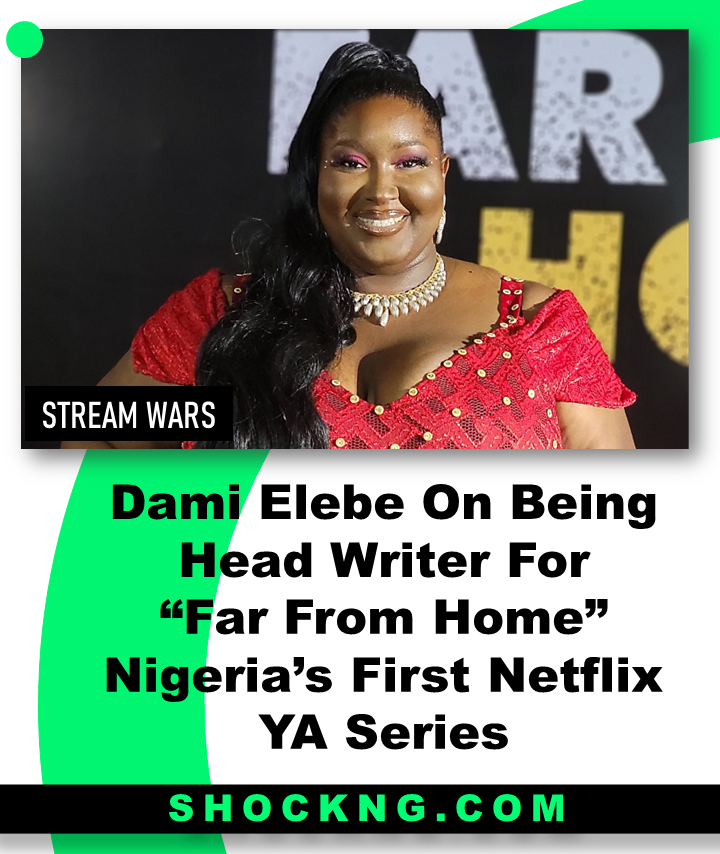 Tell Me More
Far From Home is the first Netflix Original Young Adult series in Nigeria. It was released on the service on the 16th of December.
The show follows the story of Ishaya Bello (Mike Afolarin), a highly-ambitious teenager and visual artist from a humble background. His dream of being mentored by a renowned artist appears before him when he gets a slot into a mentorship program with the artist, Essien (Deyemi Okanlawon).
Unfortunately, he does not have the money to foot his part of the program but has to find it at all costs, thereby landing him at Wilmer Academy after winning a coveted scholarship. He faces different obstacles in his new school as a secret threatens his life and that of his family.
The show stars Mike Afolarin, Elma Mbadiwe, Richard Mofe-Damijo, Femi Branch, Genoveva Umeh, Olumide Oworu, Bucci Franklin, Emeka Nwagbaraocha, Adesua Etomi-Wellington, and a pack of other A-list actors.
The executive producers of the series are Chinaza Onuzo, Erika Klopper, Zulumoke Oyibo, and Damola Ademola. It was directed by Catherine Stewart, Kayode Kasum, and Kenneth Gyang.
The writers' room consisted of Nk'iru Njoku, Chiemeka Osuagwu, Jola Ayeye, Abosi Ogba, and was headed by Dami Elebe.
Far From Home was produced with Inkblot Productions, the producer of The Set Up 1 & 2. While responding in an exclusive with Shock on working with Inkblot on the production, Dami explained that Netflix married her and Inkblot together on the project, although the idea had been initiated by her and a friend who goes by the name Nas.
Though the story in any film production contributes immensely to how the audience will receive it, the team chosen to work on it also goes a long way in determining the eventual success of the production.
According to Dami, she was privileged to choose the team she worked with on the project which lasted for almost four years.
"I worked with a team that I chose and I'm very proud of everyone I worked with. They did such a great job. The entire team was so great. We worked through Covid. The entire writers' room never converged in a room. We never got to see each other at any point. But despite that, we are glad to have what we have today," she remarked.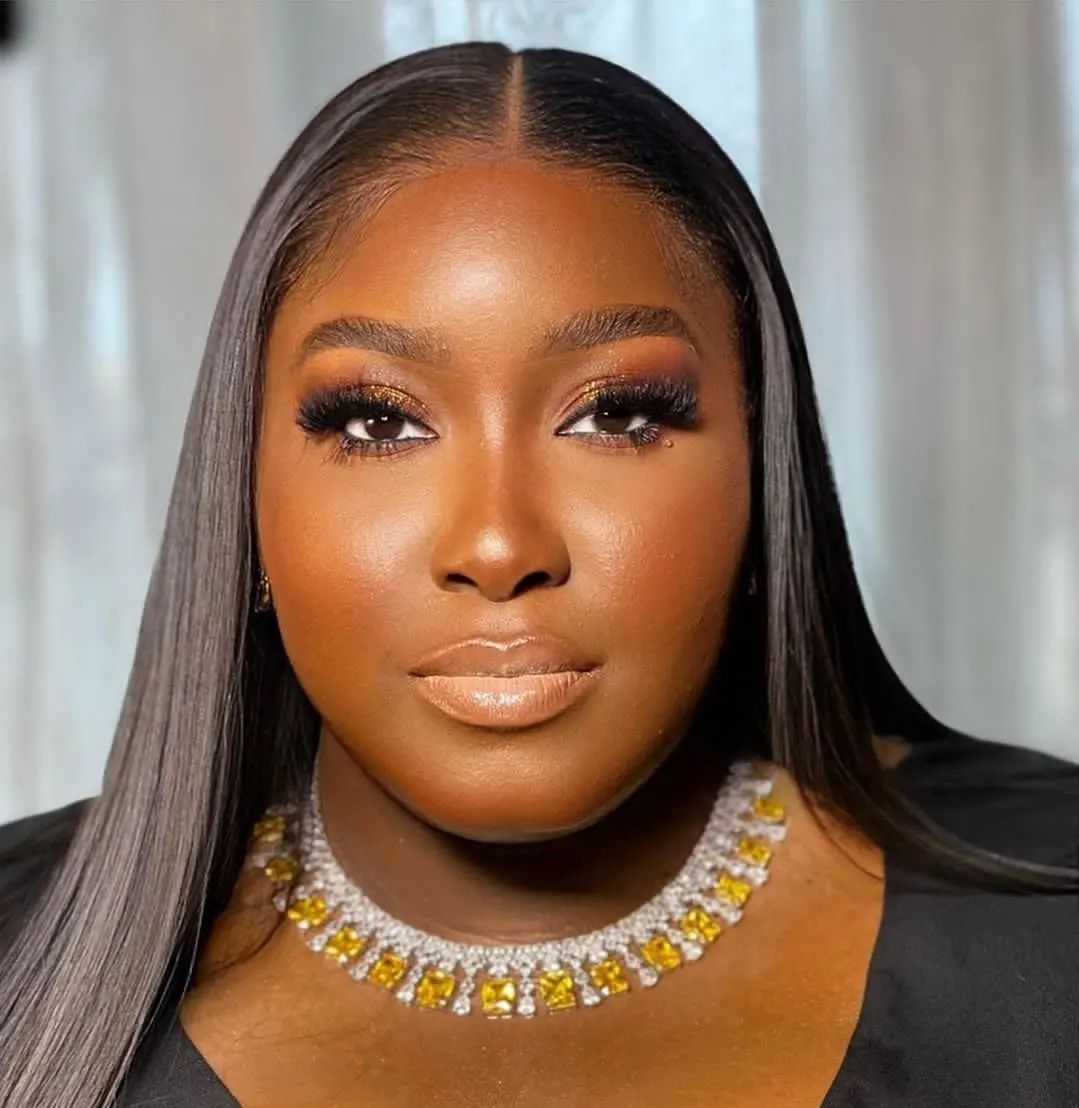 While responding to what it means to write Netflix's first Original YA series in Nigeria, Dami said, "It means possibilities because so much has been written for people in their 30s and 40s and little has been done for the teen. I'm really happy that we were able to do this.
It gives me more joy because it gives me the opportunity to discover new talents. I'm glad that we have a show that its future seasons can discover new talents than we already did this season."
With every story is a character or charterers. And with every character, a name is expected. When names are chosen for characters in certain productions, one might begin to wonder what was running through the mind of the writer while naming the characters. The case is not different for Far From Home.
Bucci Franklin, a drug kingpin and Ishaya Bello's direct boss in the series, goes by the name Government, which is sometimes called by its Yoruba translation, Ijoba.
At first, one might be presumptuous to take the name for a nickname, especially when the nature of the character himself is considered. Notwithstanding, Dami, the head writer of the series, shed more light on why the name was chosen for the character.
"One thing about me and my characters is that I like to name them from different tribes. So, I spoke with someone from Rivers State and I got to know that Government is a regular name there and there are tons of people bearing it.
"What I do when working on any story is that I go to Google and get different names; politicians who are members of the House of Rep, House of Assemblies, etc. While working on this show, I asked people to give me names because I wanted diversity to come out in the characters that I create in Far From Home.
So, yeah, Government is a real name and what is even great is that you can call him Ijoba," she explained.
The discussion on budget is a discussion of every movie/TV production.
This is because without a budget no production can come alive. In her explanation of how the budget was sourced for the show, Dami made it clear that the production being a Netflix production made funding easy.
"Budget is a major thing and everybody talks about it in Nollywood. One thing about Netflix is that they told me from the beginning that I should think big and we will scale through it," she said.
"I remember having a conversation with someone and she said if you want to put a fighter jet in it, put it. Then if we can't get a fighter jet we will figure something out. With Nollywood alone, we don't have the budget.
With Netflix joining Nollywood, now we do. We can tell our stories by not scaling back from the beginning but actually going big and then scaling back for production if we need to. That's the difference. It was huge. They got me exclusive for like a year and a half."
In her response to what her expectation is, Dami said that she expects the show to be number one for as long as it can. She also hinted that Nigerians should expect to have characters they will pick and fall in love with.
It is important to reiterate that the deal got Dami Elebe exclusive with Netflix for a year and a half. What this means is that Dami was writing for Netflix alone throughout the period.
This is significant for Dami as well as Nollywood because the deal is the first of its kind in Nollywood.
Exclusive deals are common with producers and production studios and Jadesola Osiberu's exclusive overall deal with Prime Video this year is typical. Unlike how it is for producers and production studios, such deals have never existed among Nollywood writers.
With Dami being the first writer to partake of this goody, the door has been opened for other Nigerian screenwriters too.
The exclusive deal with Dami shows how much Netflix was ready for its first YA series in Nigeria.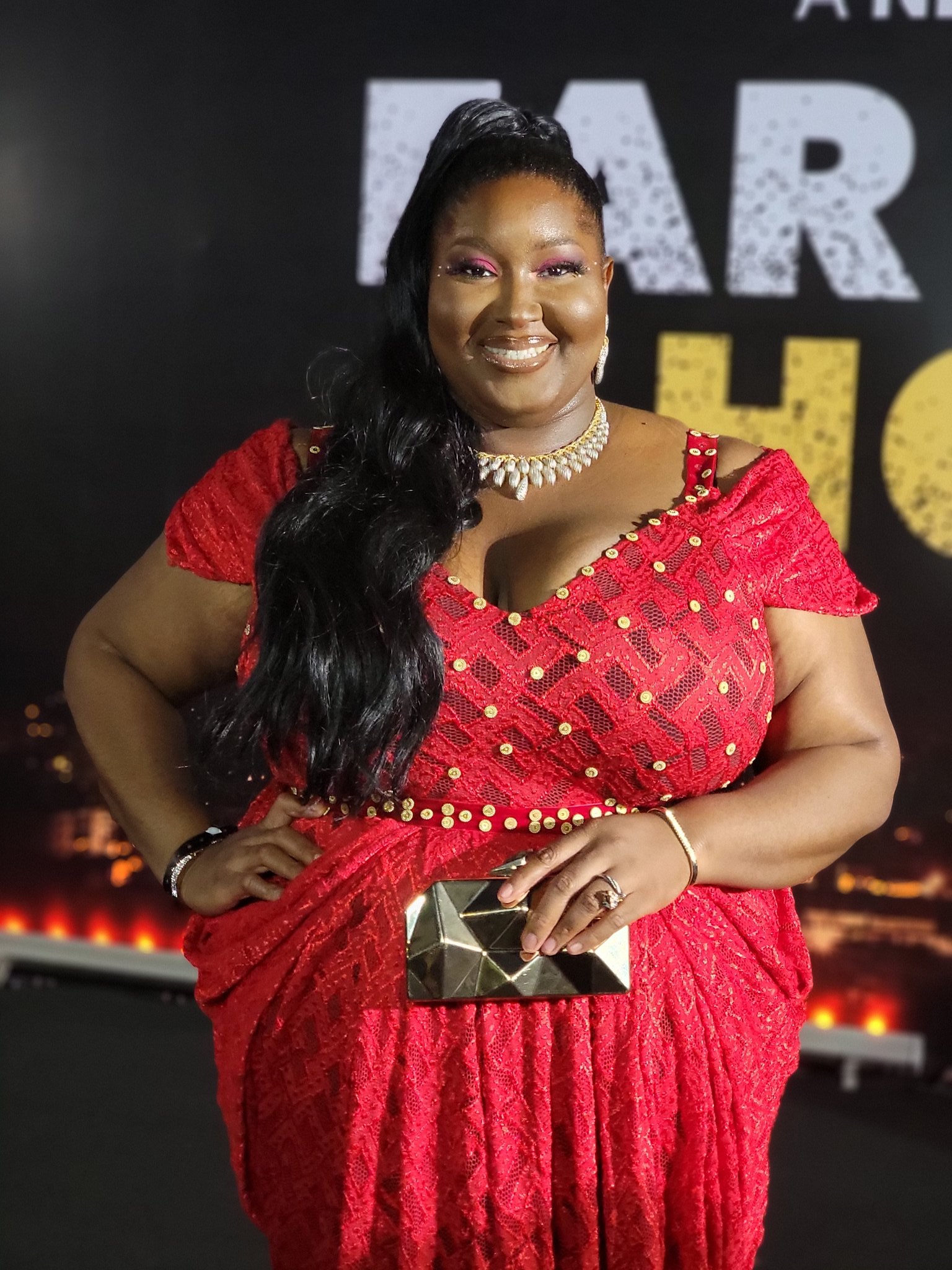 Key Background
Dami Elebe used to work as an on-air-personality (OAP). She did this for seven years and the radio stations she worked with during this period are Beat FM, Classic FM, and Naija FM. On the 7th of August 2018, she announced that she was parting from Beat FM through her Instagram page. She described her time with the radio station as a 'great ride'.
Dami wrote Up North, which debuted in cinema on the 28th of December 2018. It was directed by Tope Oshin. The film starred Bankole Wellington, Adesua Etomi-Wellington, Michelle Dede, Rahama Sadau, Kanayo O. Kanayo, Akin Lewis, Hilda Dokubo, and others.
In the same year, Dami won the Scriptwriter of The Year award at the ELOY Awards.
In her career as a screenwriter, Dami Elebe has also written web series including Skinny Girls In Transit and Rumour Has It.
In Summary
While the spotlight has usually been on producers and directors, Dami Elebe has proven with this groundbreaking feat in the Nigerian film industry that screenwriters can also enjoy the celebration and recognition accorded to producers and directors.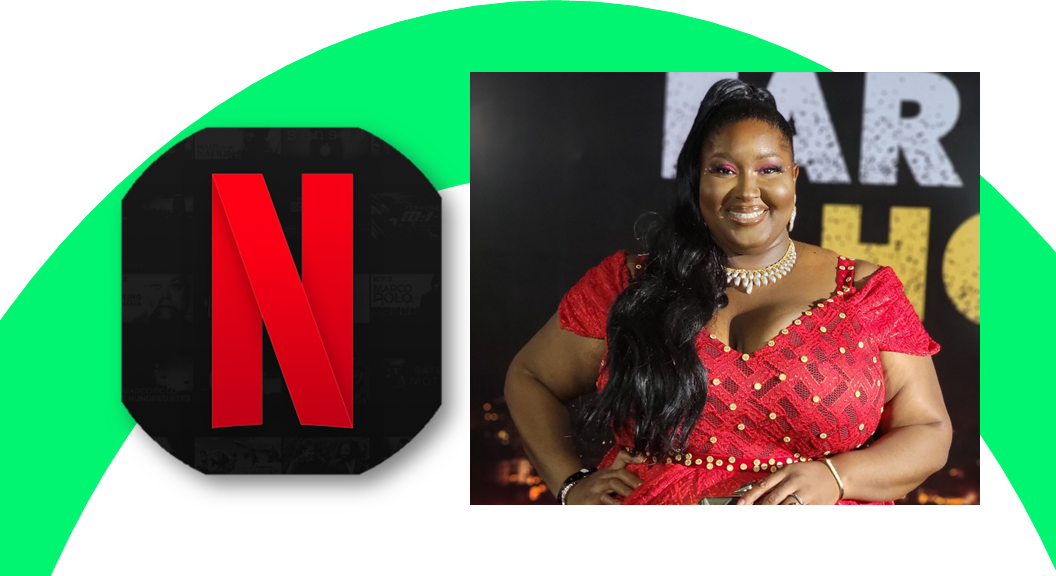 This is a SHOCK Exclusive. Thank you for reading
Shockng.com Covers the Business of Film/TV and the Biggest Creators in Sub-Saharan Africa.
Let's be Friends on Instagram @shockng