The Story⚡
After its debut on the 16th of December, Avatar 2 has minted N139.63 million here in this region.
For a Hollywood studio title released in Detty December, these are poor numbers, and if you are asking what's holding the title back?
Two Nigerian box office queens.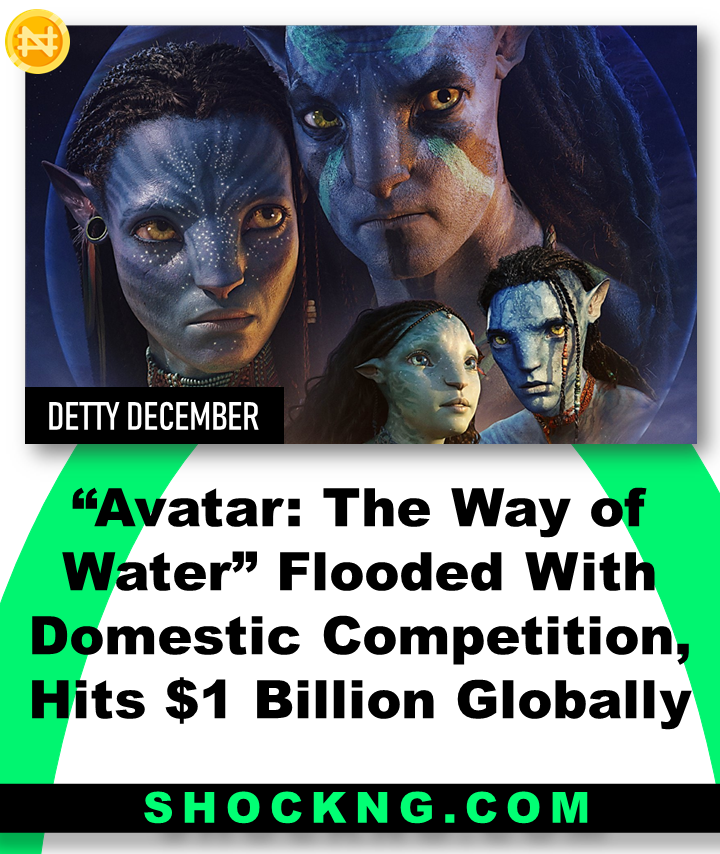 Tell me more
Avatar: The Way of Water is an instalment to the 2009 epic sci-fi title, which was written, directed, co-produced, and co-edited by James Cameron. Avatar 1 starred Sam Worthington, Sigourney Weaver, Zoe Saldana, Michelle Rodriguez, and Stephen Lang. The film grossed $2.92 billion globally.
Avatar: The Way of Water is also directed by James Cameron and co-written alongside Rick Jaffa and Amanda Silver. The film is from a story that the three writers have written with Josh Friedman and Shane Salerno. This second instalment to the Avatar film series has Zoe Saldana, Sam Worthington, Stephen Lang, CCH Pounder, Dileep Rao, Joel David Moore, Matt Gerald, and Giovanni Ribisi reprising their roles, and Sigourney Weaver returning in an additional role.
New members of the cast include Jemaine Clement, Cliff Curtis, Kate Winslet, and Edie Falco.
The epic sci-fi flick tells the story of Na'va Jake Sully and Ney'tiri who have to leave their home to explore the regions of pandora after they had started a family together. Jake has to fight in a difficult war after a human threat resurfaces.
Avatar 2 opened with N46.33 million in 66 locations across Nigeria in its first weekend. It tops the list of movies at the box office with a margin of about N3 million between its immediate contender, Battle on Buka Street, which opened with N43.99 million that weekend.
After its first week, the title made N95.14 million. Battle on Buka Street, which was right behind it, made a N86.63 million first-week gross.
Although Avatar 2 could not make it to the list of movies that opened with a three-figure at the Nigerian box office, its performance remains impressive because it had major contenders to rival.
In ten days, the sci-fi made a gross cume of N139.63 million
For its 2nd week, however, the title slipped from its number one position to number two behind Funke Akindele's Battle on Buka Street. It fell by 5% while Battle on Buka Street rose by 8%.
Day 3 — N46.33 million
Day 7 — N95.14 million
Day 10 — N139.63 million
Globally
Premiered in London on the 6th of December and later released theatrically on the 16th of December, Avatar 2 has made over $1.02 billion worldwide. This feat has made it the sixth-fastest film to hit the $1 billion mark in 14 days. It is the fourth film to cross the mark after the COVID-19 pandemic and the second highest-grossing title in 2022.
Tangent
Avatar: The Way of Water is among the best Hollywood titles released this year. Other titles with amazing performances this year include The Woman King, Dr. Strange 2, and Thor 4.
Following its release on the 16th of September, The Woman King, directed by Gina Prince-Bythewood, had a three-day opening of N68.96 million. Its figures later went up to N113.87 million. The title is at N461.99 million and still counting.
Dr. Strange 2, directed by Sam Raimi and released on the 6th of May, opened with a N126.07 million gross. It raked in N171.46 million after one week. It would later gross N435.15 million.
Thor 4, an action/adventure title directed by Taika Waititi, opened with N68.13 million after three days and N128.79 million after seven days. It was released on the 8th of July and bowed out of cinemas with N375.26 million.
This year has seen the coming of great Hollywood titles, and Avatar 2, coming to close the year, is no exception.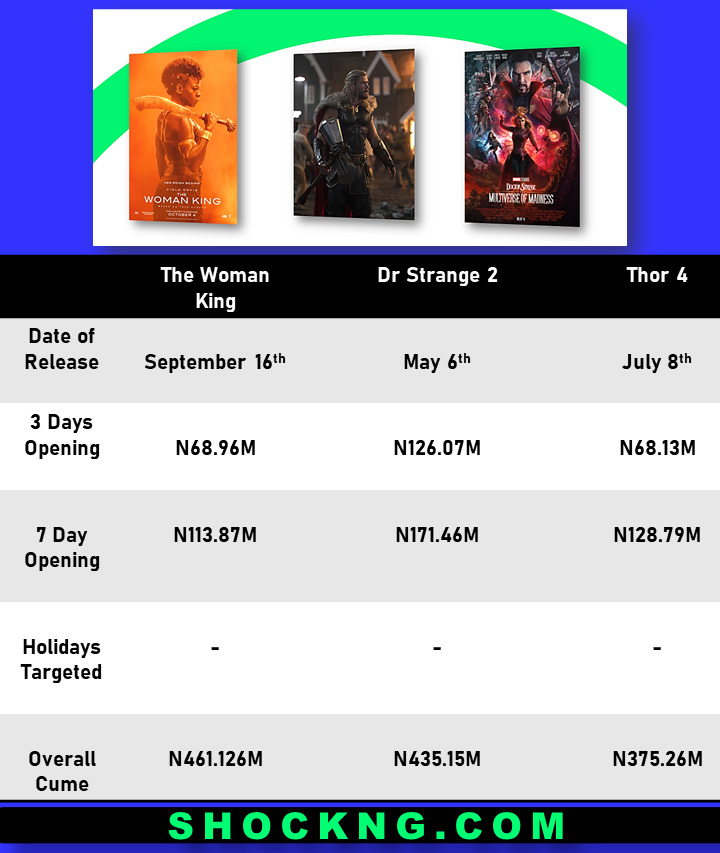 Under-performance
Avatar 2's performance globally has been remarkable. The fact that it has crossed the $1 billion mark gives credence to this. Notwithstanding this global success, its performance locally hasn't been so remarkable.
A flick's success is usually predicted from its first seven days of performance and its ability to gross three digits. Avatar 2 has been unable to meet this milestone, unlike other titles previously discussed.
Day 7
Avatar 2 — N95.14 million
The Woman King — N113.87 million
Dr. Strange 2 — N171.46 million
Thor 4 — N128.79 million
The Summary
Despite the tight competition currently at the box office, Avatar 2's performance has been impressive. However, does it stand a chance of making it to the N400 million club?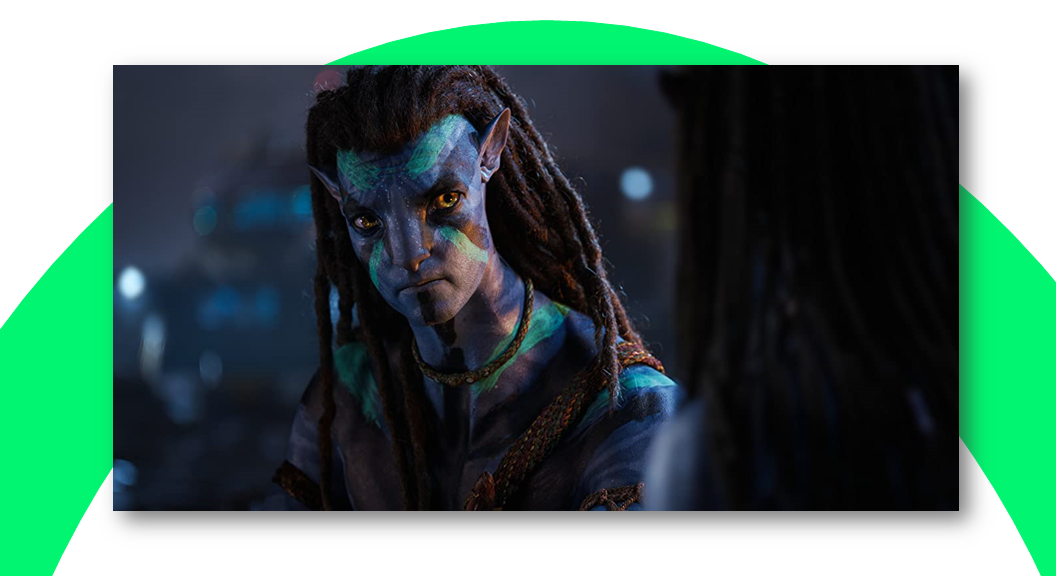 Thanks For Reading
Shockng.com Covers the Business of Film/TV and the Biggest Creators in Sub-Saharan Africa.
Let's be Friends on Instagram @shockng