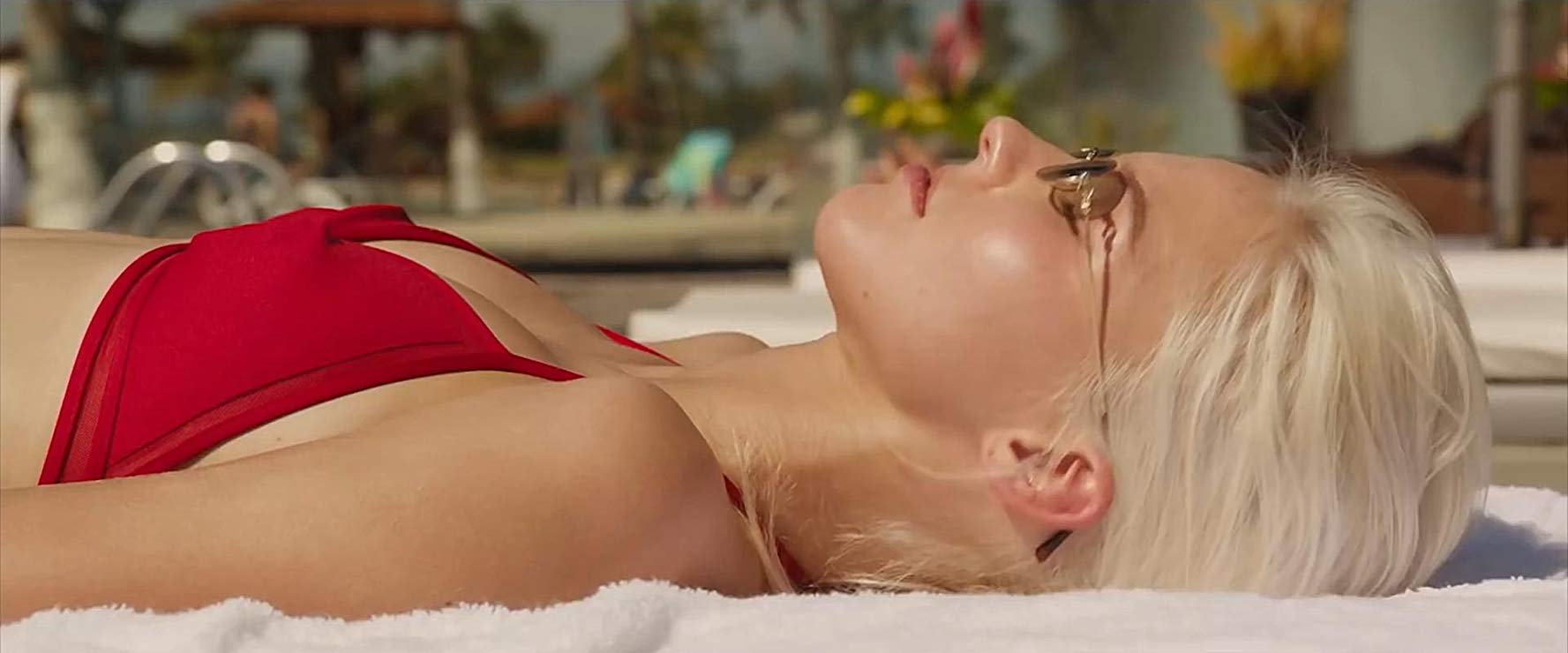 New Numbers released by cinema exhibitors of Nigeria (ceanigeria.com) has shown the top five best performing movies for week 26 (June 21st -27th) and whew! … ANNA came out blazing just like the movie trailer(see below)
It was everything action lovers can ever dream of but with a crazy plot twist they would never see coming.
On a general note Nollywood box office cashed out over 85 million Naira in its week 26, overall top five were as usual dominated by international movies.
Veteran Filmmaker Kunle Afolayan pulled in at number 6 for his movie Mokalik with a full 7 day gross of 4 million Naira. Total gross figures now stands at 40 million Naira beating Tade ogidan's Gold Statue gross of 30 million Naira.
Without further ado here are the top five movies in week 26 at the Nollywood box office.
5. JOHN WICK CHAPTER 3 – PARRABELUM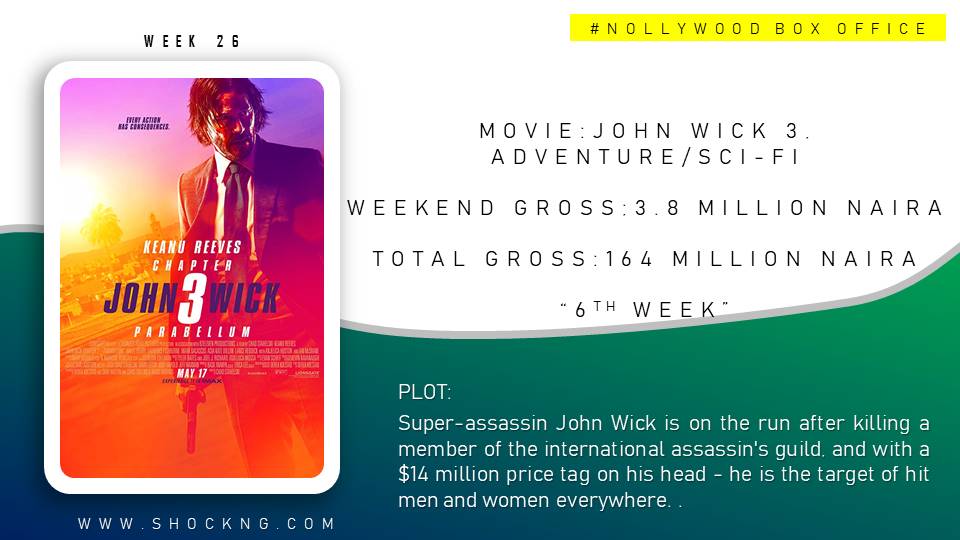 4. ALADDIN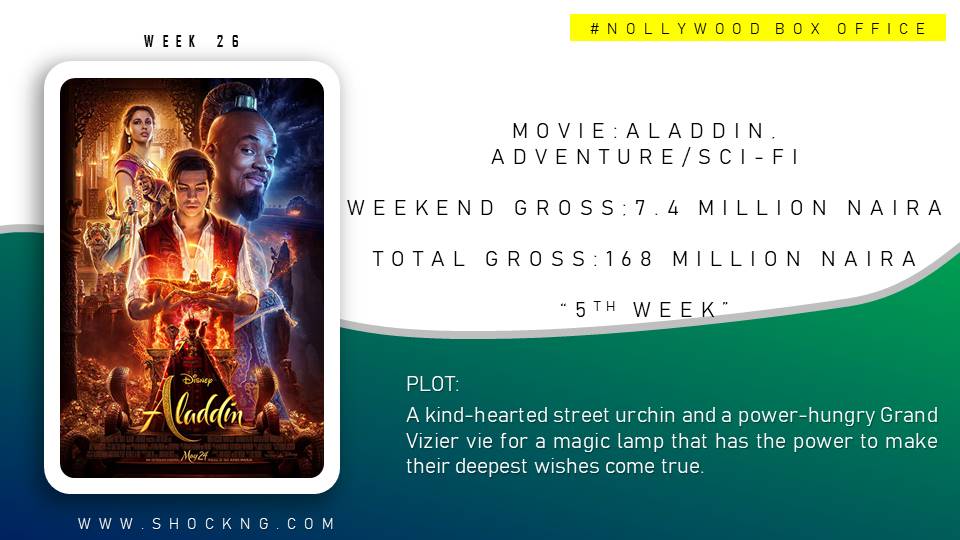 3. DARK PHOENIX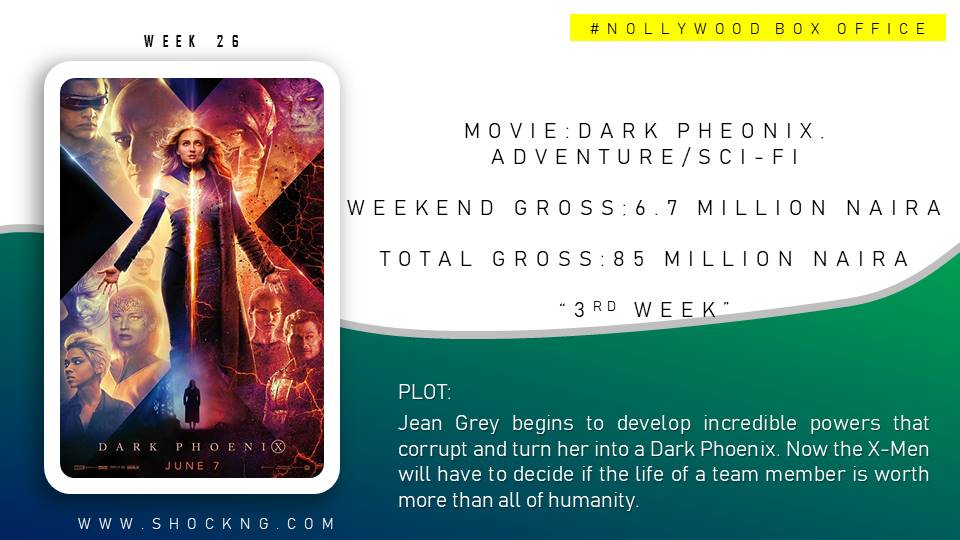 2. MEN IN BLACK: INTERNATIONAL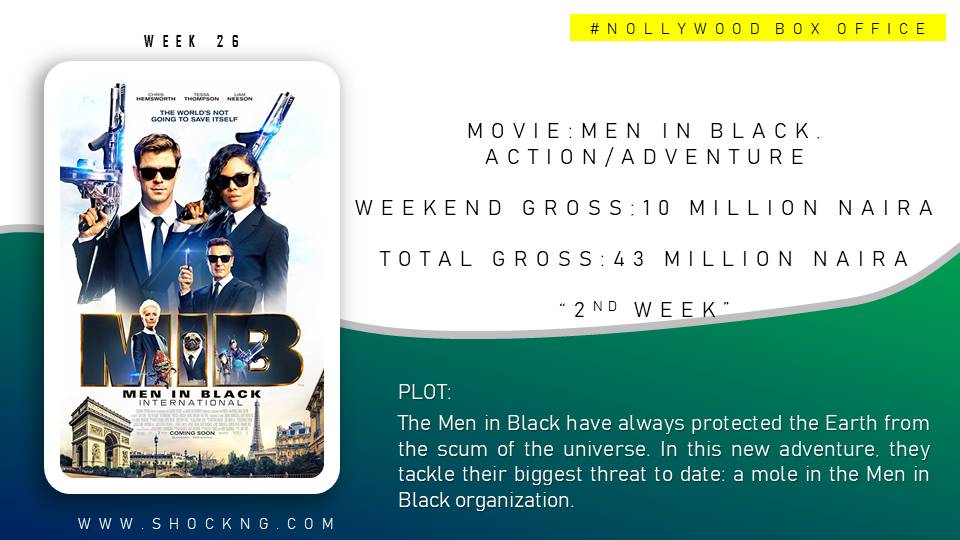 1. ANNA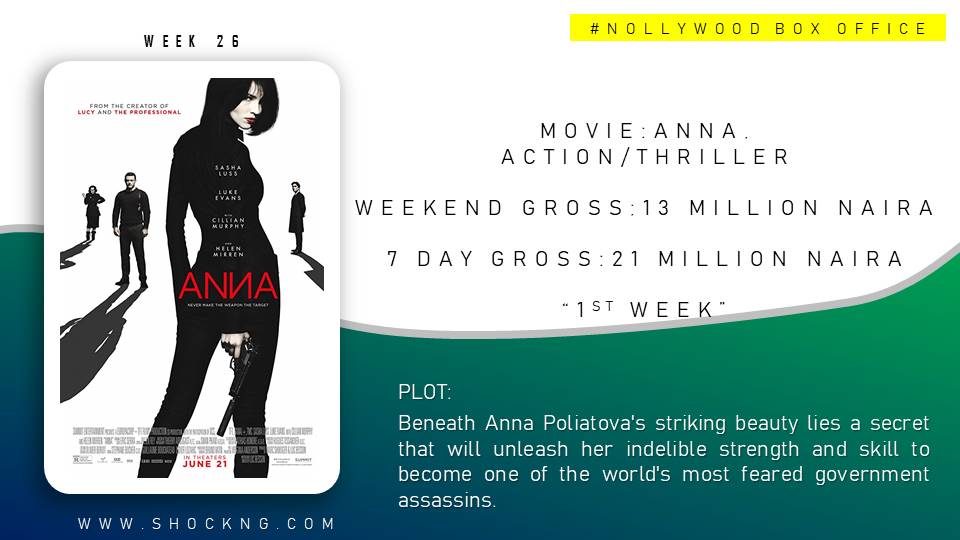 *All figures are culled from ceanigeria.com
Hey there,thanks for reading this post. Follow us now on Twitter for more micro NOLLYWOOD box office updates.