The Story⚡
2023 Exhibition Metrics for Nollywood titles aren't punching as hard as the market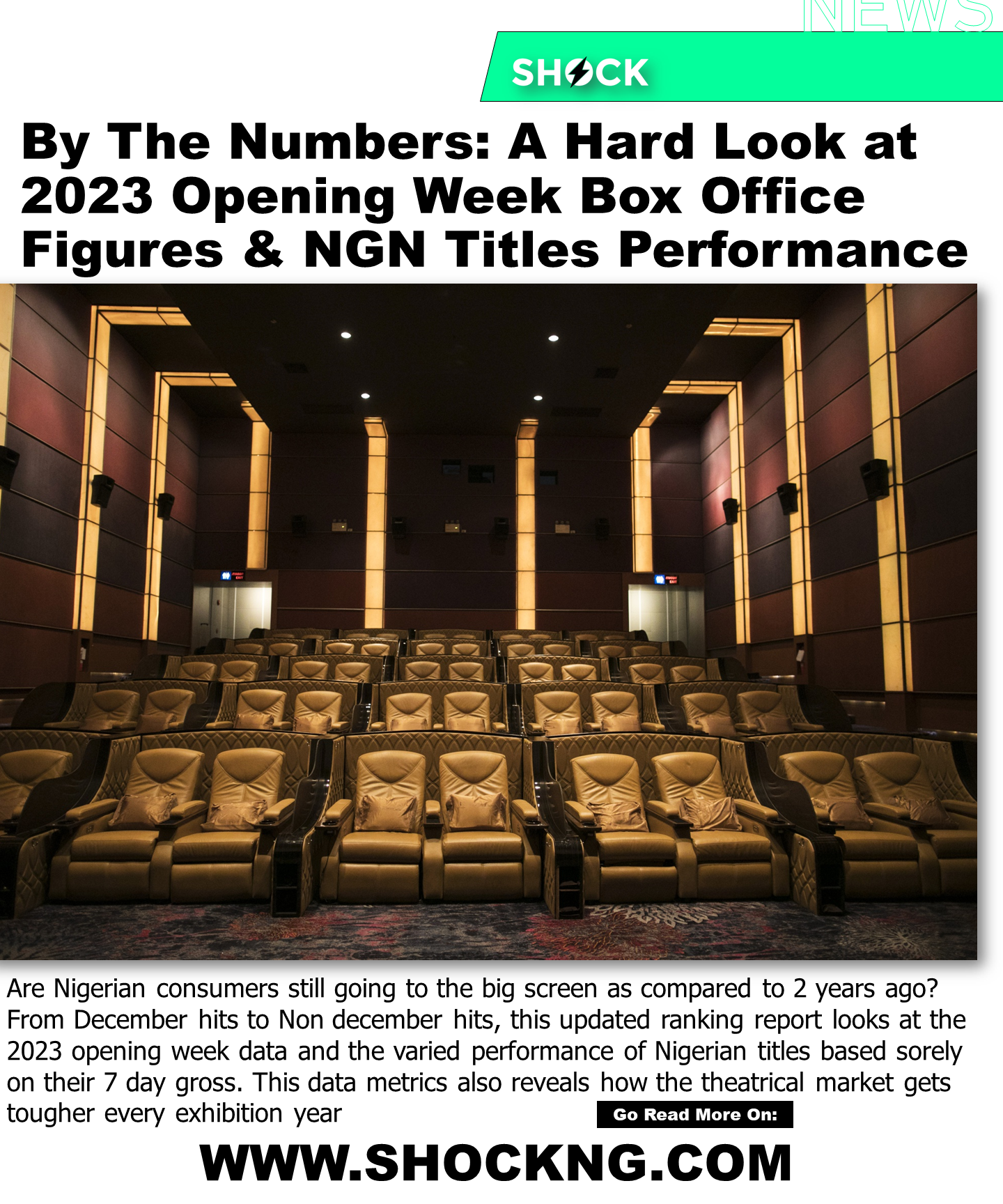 Tell Me More
From December hits to non-December hits, this updated ranking report looks at the highest opening week data and the varied performance of Nigerian titles based solely on their 7-day gross. These data metrics also reveal how the theatrical market gets tougher every exhibition year.
The last stretch of the 2023 exhibition window is underway. Based on available data, Nollywood hasn't minted a theatrical blockbuster in the past 9 months
An insightful look at historical data reveals two things can happen. The Merry Men franchise is very strong and can perhaps deliver a much-needed hit. December is coming with at least two hits before the 2023 year rounds off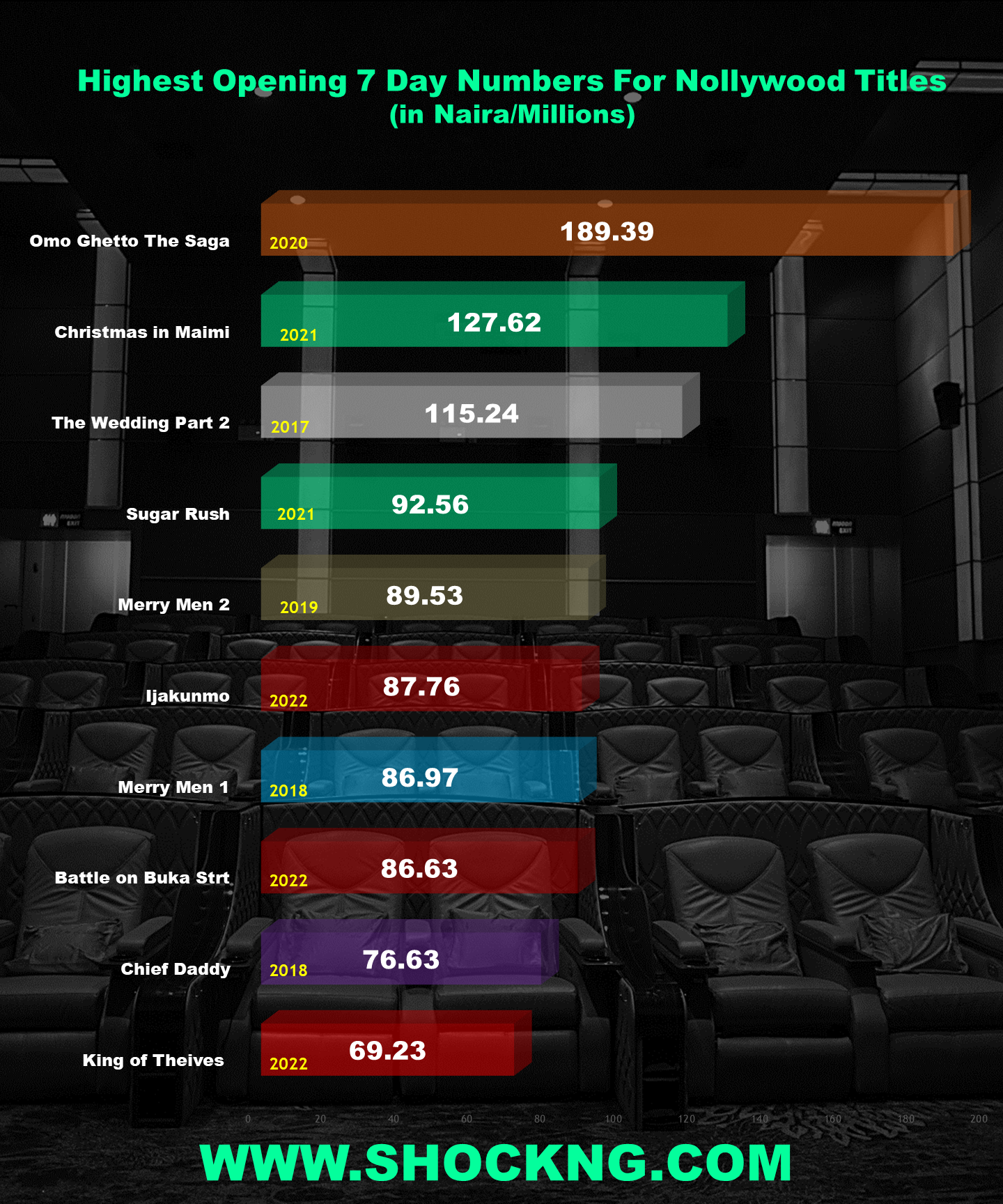 7-Day opening: "Orisa", an indigenous title, has minted the highest opening week with N40.86M, this is followed by "Kesari," a Yoruba contemporary fantasy which dots N30.63M. Established Biodun Stephen helmed franchise takes the 3rd spot.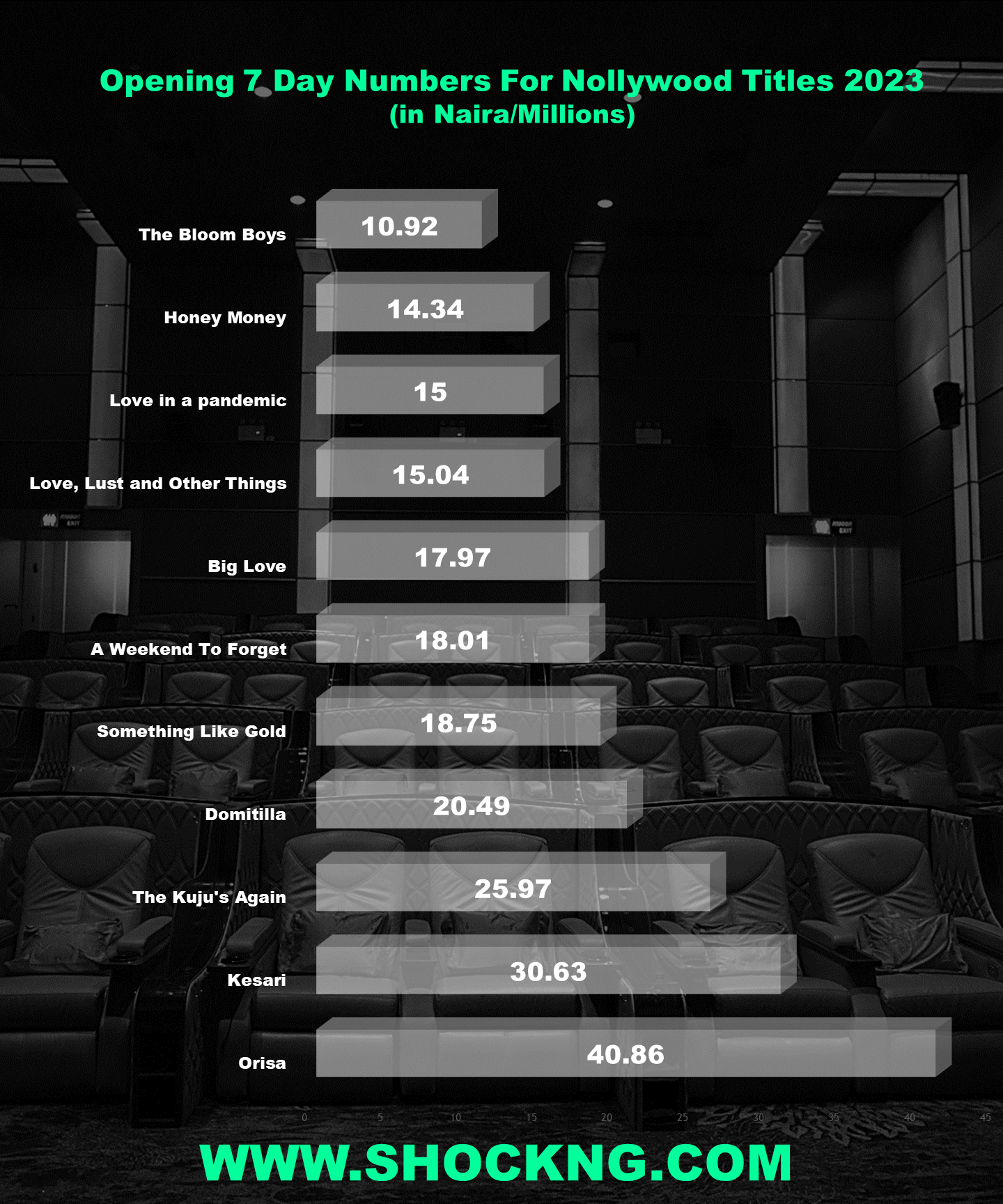 Year-on-Year Opening Week: In a year where COVID disrupted the theatrical business, "Omo Ghetto" registers 2020 as the year with the highest Nollywood title with a triple-digit smasher that saw exhibitors heave a sigh of joy because the title brought the cash need to bounce back.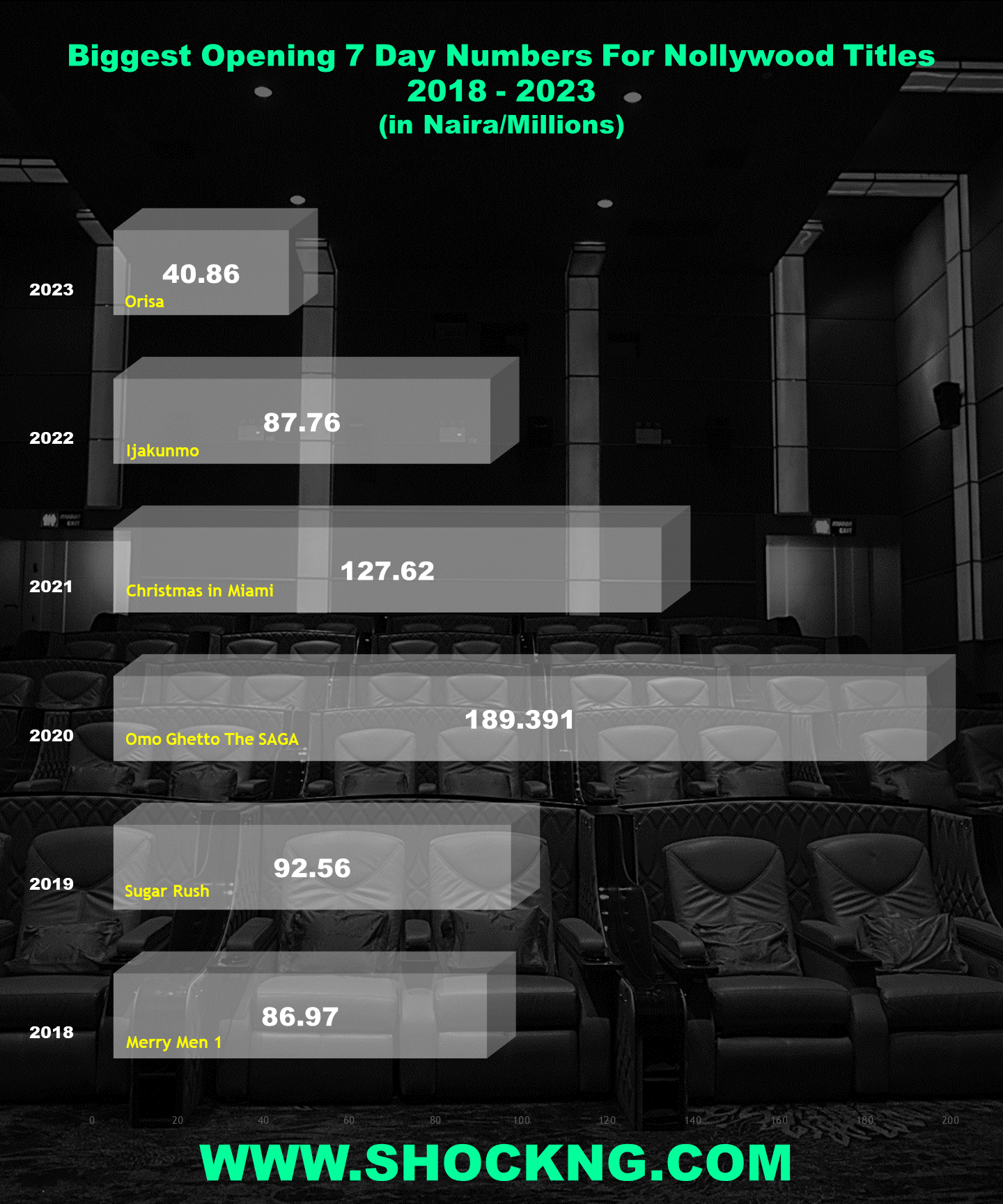 Year-on-Year Non-December Data: Year-on-Year Non-December: When we remove the hot shot month of December, 2018 registers as the year we have a big opening hit. AY Makun's "Merry Men" marked this milestone with N86.97M when it hit cinemas back in September 2018.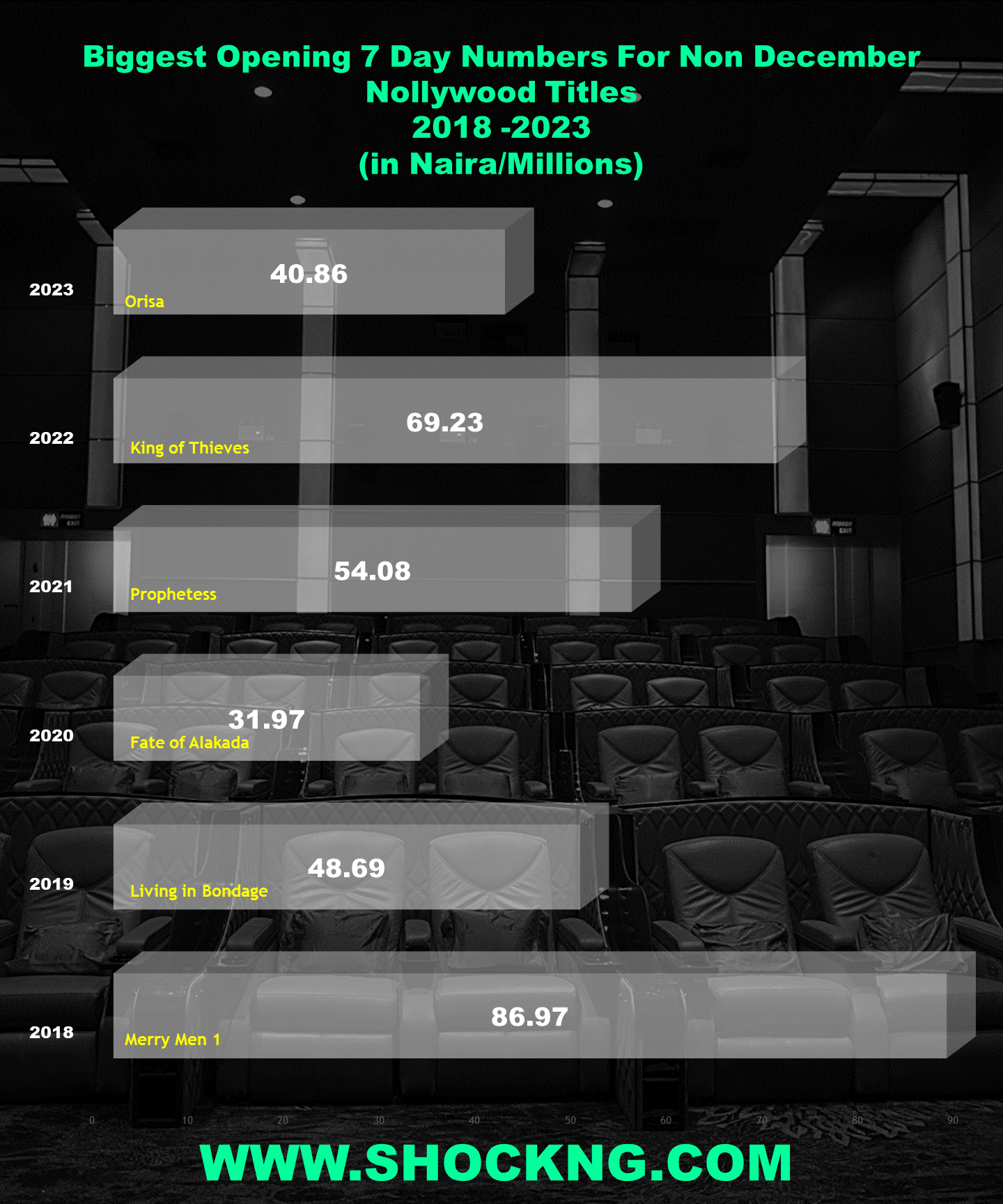 In Summary
Times are tough, movie consumers are reducing the number of times they go out to the big screens to have an experience. Alternative consumer options like Netflix and Prime Video are doubling down on investments in original films and TV shows.
In all of this, Cinema producers and distributors need to figure out how to mint hits despite all these economic and market changes.