The Story ⚡
With a working theme of "Streaming Wars: The Implications of Content Monetization for Film and TV Content", more than 50 filmmakers, distributors and content executives are confirmed to be in attendance at this year's Nigerian International film and TV Summit.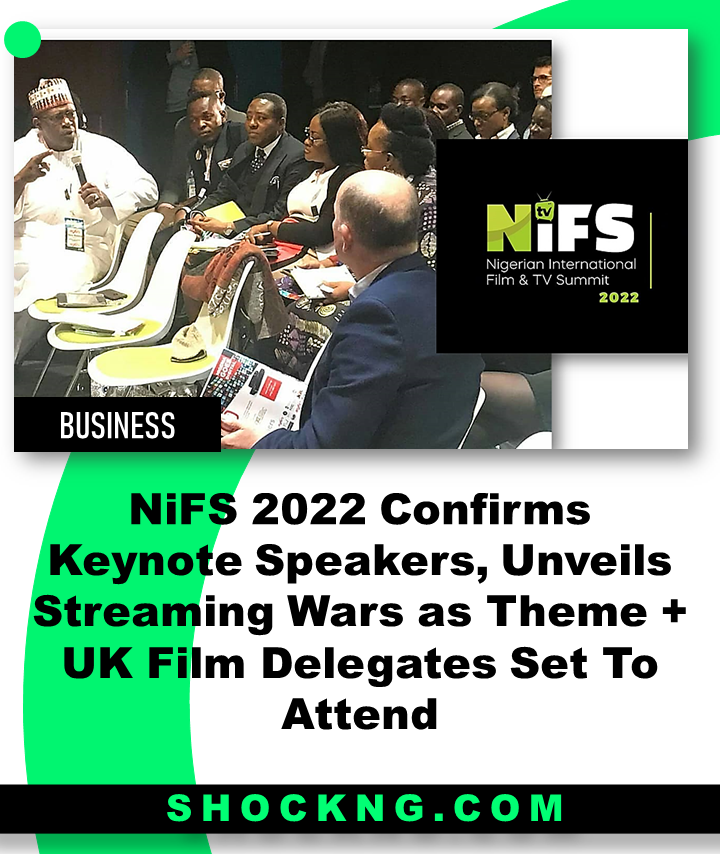 Tell Me More
The Nigerian International film and TV summit is a yearly program that assembles domestic Film and TV Investors with the goal of examining issues related to the business of film in Nigeria.
For the summit this year, slotted for the 29th of August to the 1st of September, four notable speakers, leaders in the Nigerian entertainment industry, will take the centre stage. The keynote speakers are;
John Momoh, Chairman, CEO and veteran broadcaster at Channels TV.
Bola Atta, Executive Producer at REDTV.
Ayanna Lonian, Director of content acquisitions for Africa at Amazon Prime Video,
and Opeyemi Ajayi, Executive VP at Genesis Cinema and Chairman of the Cinema Exhibitors Association.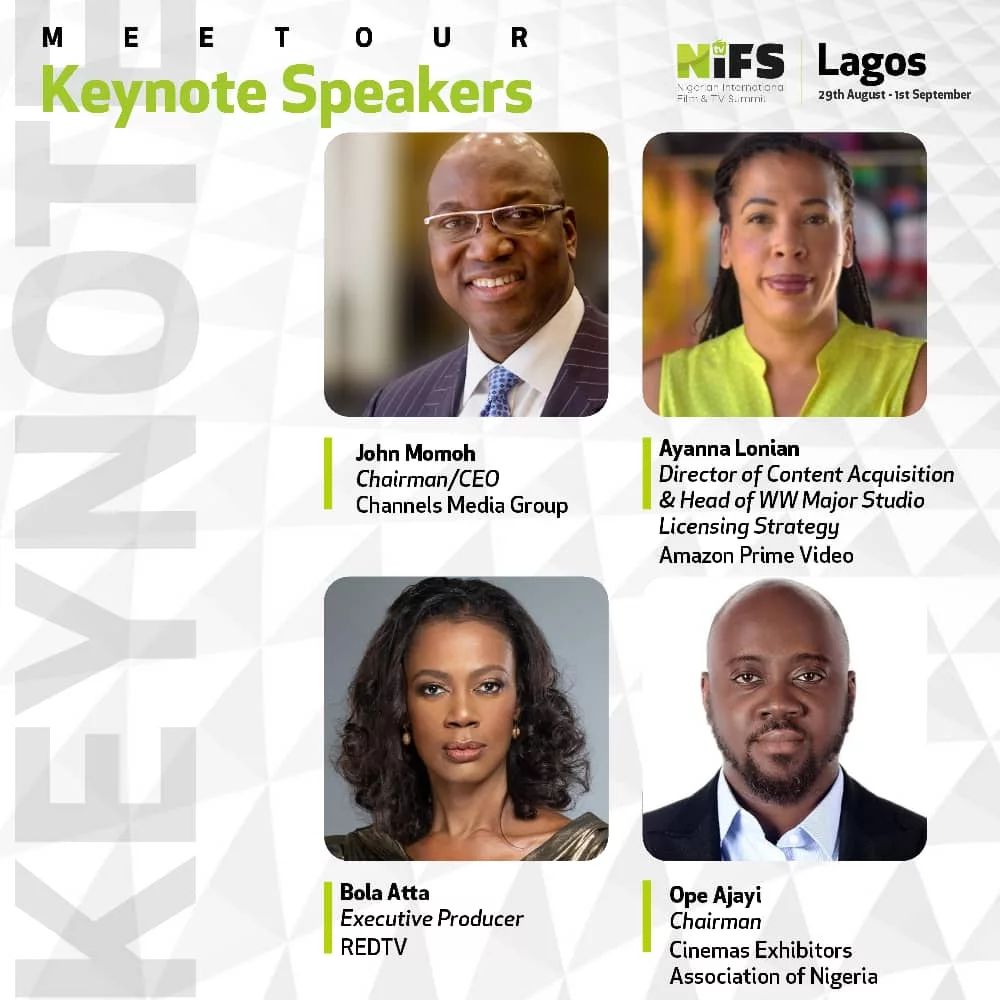 This year, the summit has also announced the United Kingdom as the 2022 country of honour with film delegates in attendance seeking distribution deals or production partnerships with studio executives.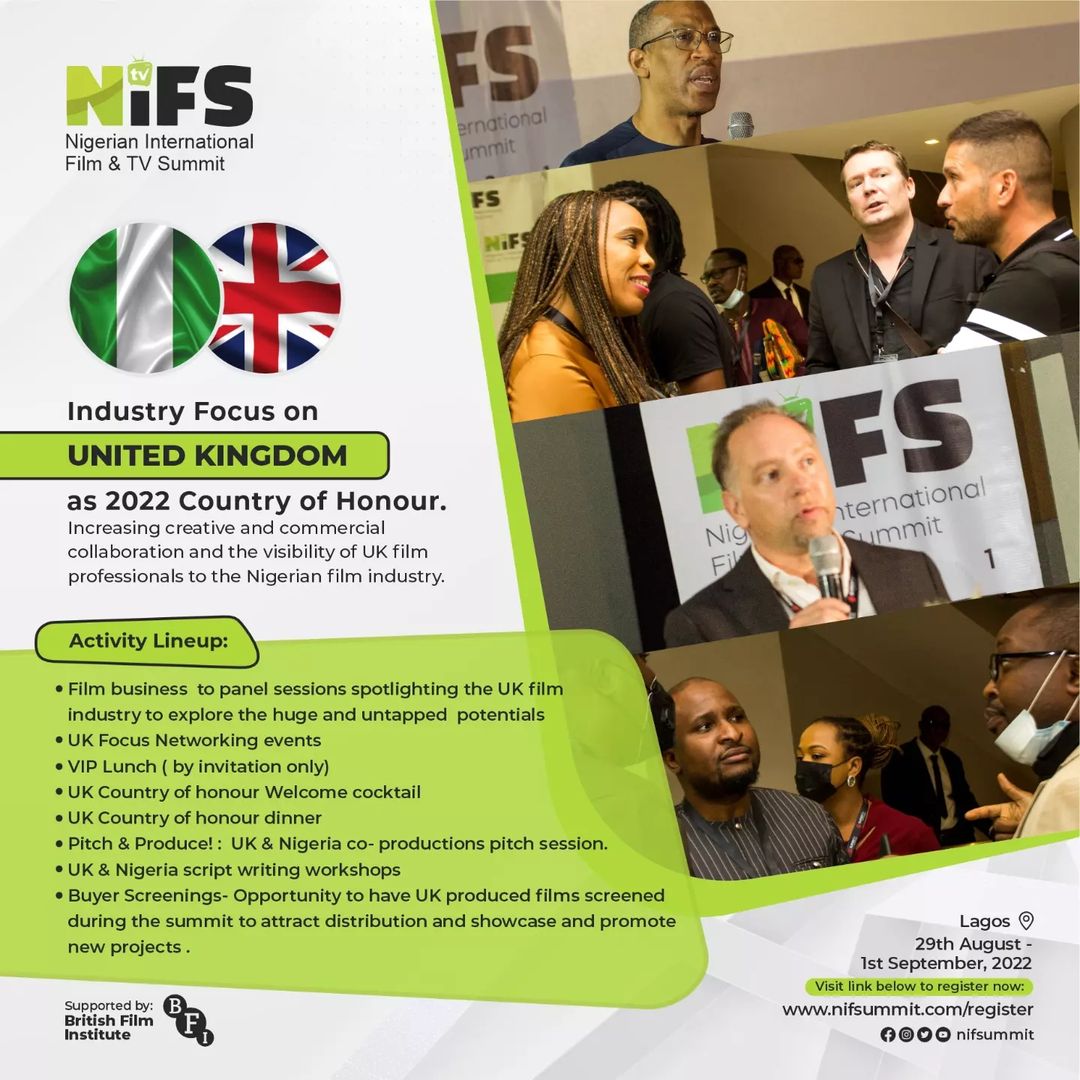 What To Look Out For
The summit will engage a number of industry executives as speakers. These speakers range from animation executives, content executives, film directors, and film producers as well as investors interested in the African content space.
The activities mapped out for this summit include, but are not limited to; spotlighting the film industry, UK focus networking, VIP lunch, Welcome cocktail, dinner, UK and Nigeria co-productions pitch session, UK/Nigeria scriptwriting workshops, and screening of UK produced films.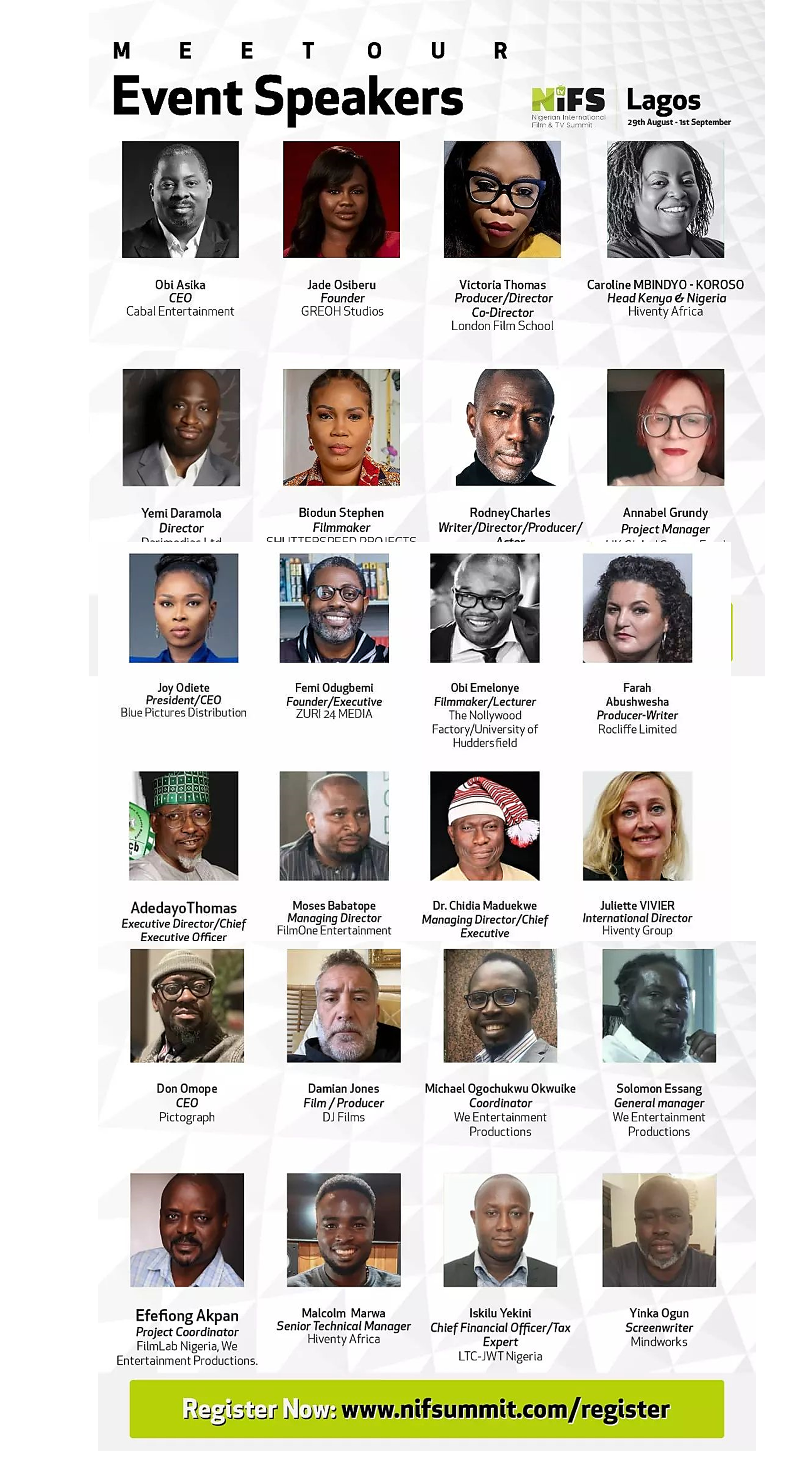 Register Now
Nigerian International Film and TV Summit is arguably the premier networking platform for filmmakers, content distributors and content buyers in Nigeria. This is why this event is a must-attend for established and new film and tv executives operating in the space.
To begin your registration, click here https://www.nifsummit.com/pre-registration
To see the summit schedule: https://www.nifsummit.com/agenda-day2
Tangent
2022 is such a pivotal year for the film business in Africa. The life cycle of Nollywood is about to change gears to a much faster growth plan; with the advent of Netflix, Amazon, Showmax and Disney now fully investing in the African content business.
This summit presents a good opportunity to discuss how to break into these platforms in terms of content creation and product positioning. It is also an avenue for African filmmakers to collaborate with colleagues on better positioning for co-production deals and create frameworks to navigate the new challenges that these new international opportunities bring.
Key Background
The Nigerian International film and TV summit was founded in 2017 by Ijeomah Onah, with the goal to examine the issues related to the business of film in the country and how to solve them.
The 2021 summit which was held in Lagos discussed the Implications of Digital Consumption, Distribution and Disruptions for Film and TV Content Business in Nigeria and Sub-Saharan Africa.
This year's summit will also be held in Lagos but focuses on the wave of streaming as a new distribution.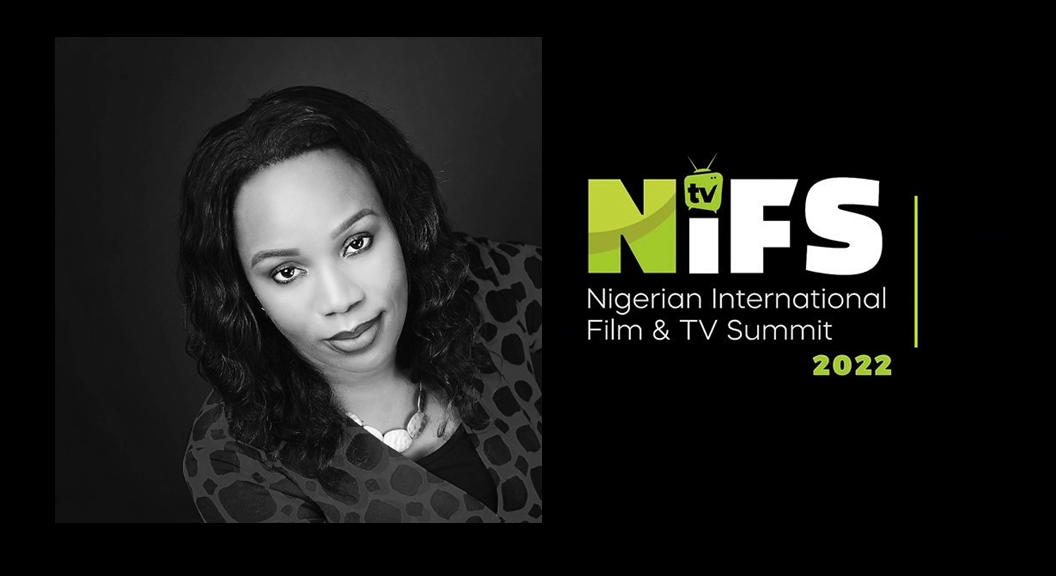 .In Summary
The Nigerian International film and TV summit is set to present the perfect platform to take on critical industry problems, make connections, and lay down a defined course of action for the film business in the country. With its theme on streaming wars, a fruitful conversation that will move the industry forward will surely be discussed by key stakeholders.
Shock will be in attendance and will give a daily recap of activities. So be sure to follow us on social @shockNG if you won't be in attendance.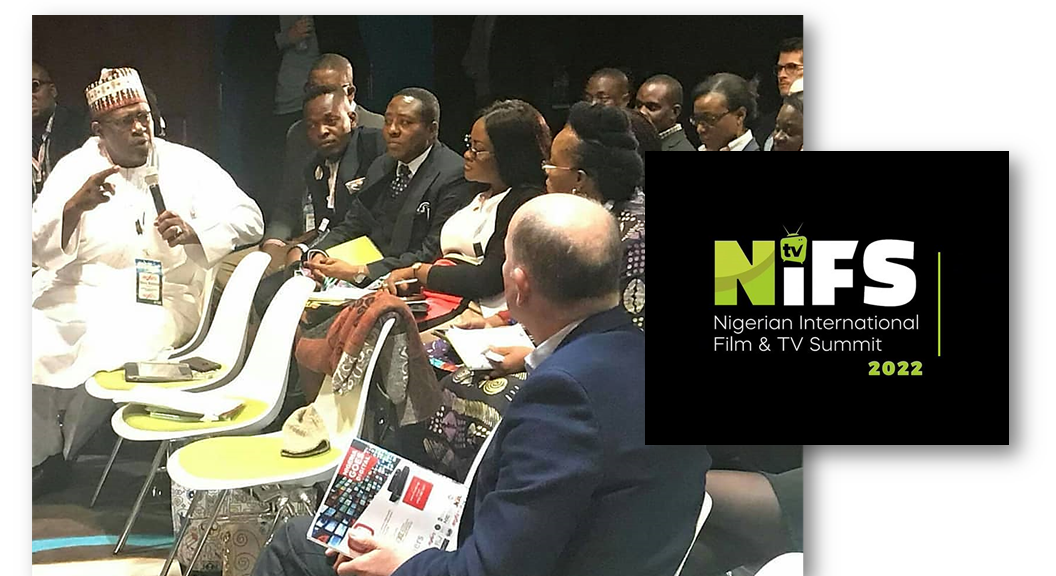 Thank you for reading
Shockng.com Covers the Business of Film/TV and the Biggest Creators in Sub-Saharan Africa.
Let's be Friends on Instagram @shockng