After a pandemic lockdown that cost 43.44% of 2020
Nigerian cinemas have been given the go-ahead to reopen with safety restrictions.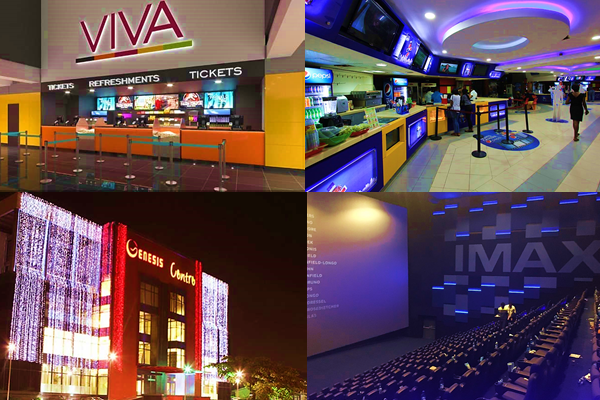 The presidential task force on COVID 19 gave the official announcement on Thursday, Sept 4th that movie theatres can reopen with 50% capacity and social distance measures.
Cinemas have been closed since March 30th 2020 when few cases of coronavirus were confirmed in Lagos which is a major city in the country.
As we speak cinemas have already been reopened in major international markets with encouraging box office numbers
How Fast Would Moviegoers Comeback?
This is a big question weighing on domestic cinema owners and distributors of foreign films.
Has the pandemic damaged the cinema culture that was on a steady rise?
or the lockdown has made the cinema culture deeply missed?
Christopher Nolan's sci-fi spy thriller is the first major studio release since cinemas began reopening.
The picture long pegged as the film that would restart moviegoing after prolonged cinema closures had the strongest start in the United Kingdom, where it made $7.1 million.
"Tenet" launched in 41 international markets last weekend, including France ($6.7 million), Korea ($5.1 million), and Germany ($4.2 million).
Next weekend, the Warner Bros. film will touch down in the U.S., Russia, China, and hopefully Nigeria.
"We are off to a fantastic start internationally and couldn't be more pleased," said Toby Emmerich, Warner Bros. Pictures Group chairman.
"Christopher Nolan has once again delivered an event-worthy motion picture that demands to be seen on the big screen, and we are thrilled that audiences across the globe are getting the opportunity to see 'Tenet.'"
Domestic Movie Line Up
Over 10 New Domestic titles made for the Big screens have missed their box office debut due to pandemic lockdown.
How distributors schedule these tiles for screening would determine how well they perform.
Especially with the new slate of heavy foreign blockbusters that have been moved to late 2020.
Our new normal has begun
Face Masks, Half-filled halls, and the big screens is opened to all.
Yes a new era of watching movies has begun.
Tweet to us @ShockNG: What is the first movie you will be screening in a COVID 19 world?
Thank you for reading this post.