The Story ⚡
Showrunner Chidinma 'Didi Stories' Igbokweuche has unveiled the first teaser and cast for her brand new Nigerian series – "Moments"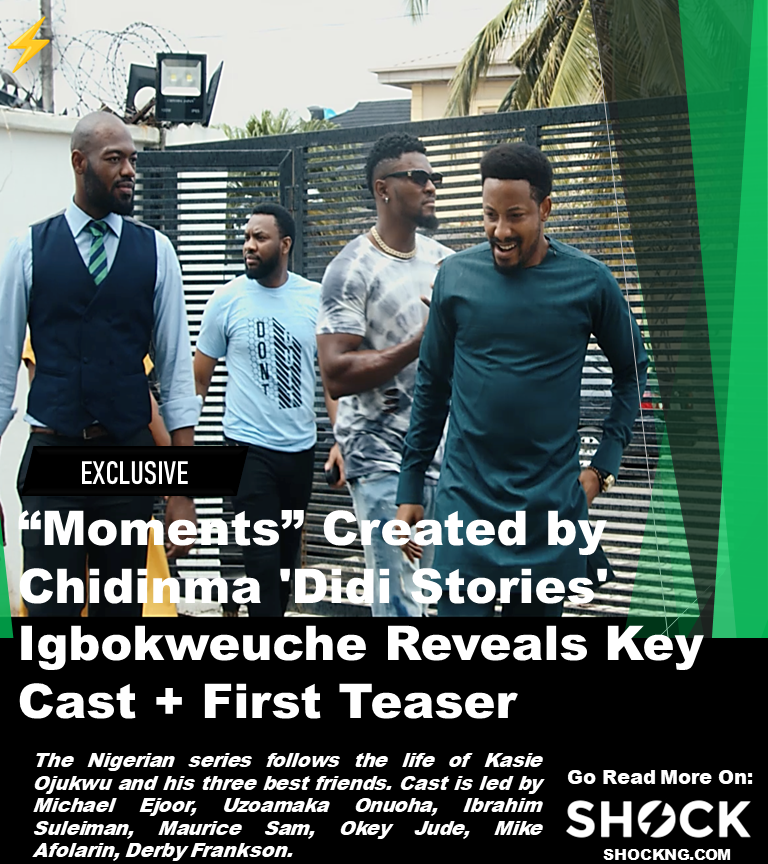 Tell Me More
The series follows the life of Kasie Ojukwu and his three best friends.
They are at the peak of their careers, juggling life and dealing with childhood traumas, romantic relationships, and mental health. Kasie is about to become the youngest partner at his firm, it is all smooth sailing until Marrisa joins the firm and starts to uncover secrets that could jeopardize his goals.
This romantic drama stars Michael Ejoor, Uzoamaka Onuoha, Ibrahim Suleiman, Maurice Sam, Okey Jude, Mike Afolarin, Derby Frankson, Presh Talker, Rehia Oronsaye, and many more.
Taking the reins as executive producer is Akin Odedina with Hilary Zin Gabriel as DOP. The title is produced by Amaka Zin Gabriel for Eden Studios.
Development
The scripting and development of Moments took about 8 months and according to the director, the inspiration for the story was gotten from social media, especially on Twitter.
Having followed the daily conversation of "men are scum" with multiple reasons why people reached that conclusion. Chidinma 'Didi Stories' Igbokweuche created a story about male friendship from the perspective of a woman and what that could look like.
Her vision was to simply show what that world could look like, where there is less of "men are scum" in the conversation.
According to her, there is no better time than now for the story of Moments as the world is moving in a direction where all voices are heard.
Tangent
The story is relevant in today's world because the world is evolving and more than anything, people are letting others know how to treat them better, people are opening up about their pains, and being vocal about mental health and community.
Moments shines that light on men and how they can share their pain, be vocal about mental health and also build a community amongst living their daily life in a city like Lagos.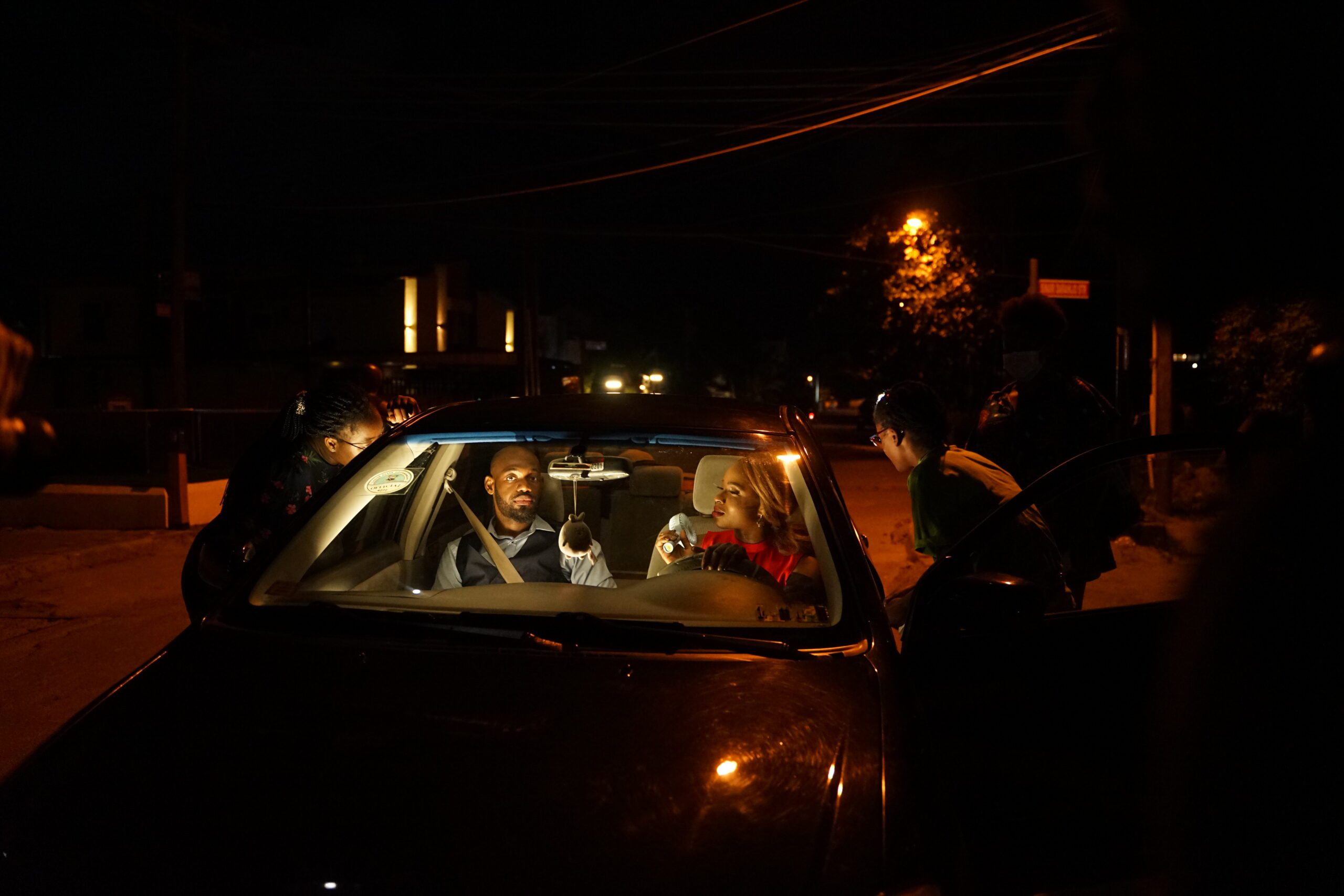 Key Background
Moments was created by Chidinma 'Didi Stories' Igbokweuche. She has written for independent producers and Africa Magic. Moments will be her first time creating a full 13 episodes series. As a director, she has written and directed two short films, Mmachi and Chaos.
She also takes on a directing role in Moments.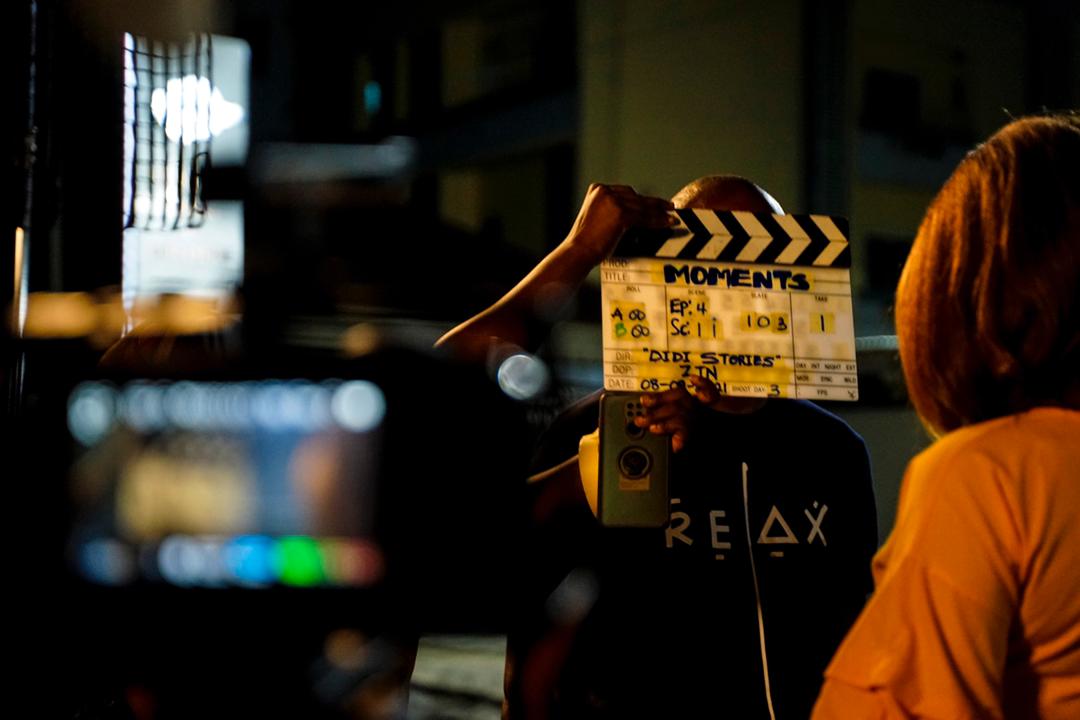 In Summary
Moments explore mental health, childhood trauma, family, community, friendship, and love.
The release date for Moments is yet to be established. We will keep you updated.