The Story ⚡
Walter Taylaur is bringing another banger for Nollywood audiences to enjoy.
From the director of Catcher and Sunday Affair comes Jolly Roger, a feature film with a bold vision on crime that will thrill movie lovers.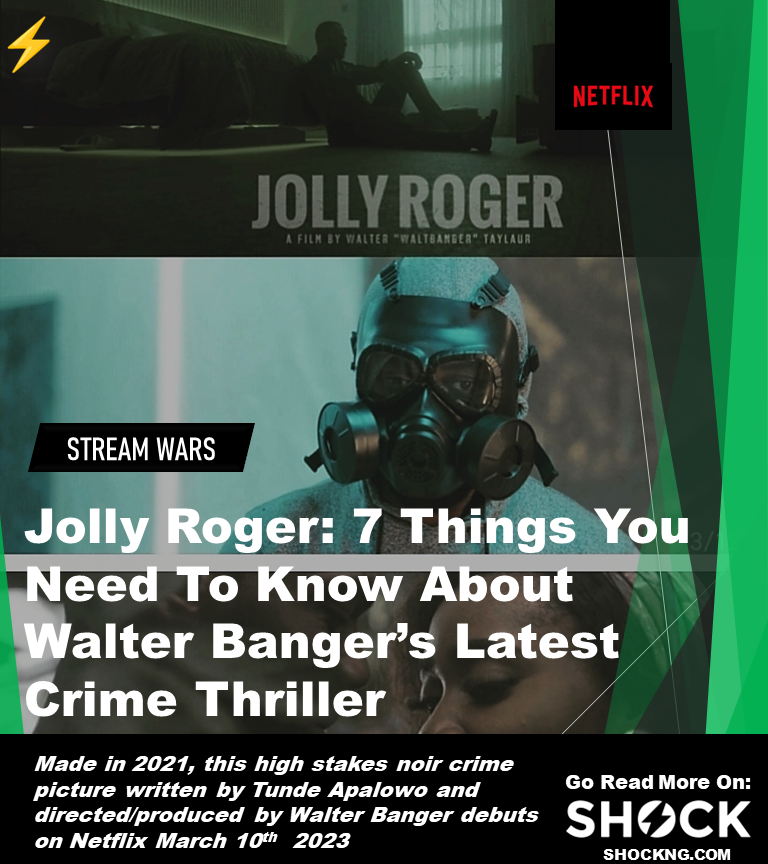 Tell Me More
Streaming on Netflix from this Friday, March 10th, Jolly Roger brings to the scene the human ability to react when backed into the tightest corner and fuses the thriller genre with romantic drama and a touch of dark humor.
In this exclusive interview, we sit with Walter Banger, director of Jolly Roger, as he takes us through the highs and lows of creating this EndSARS-inspired story from conception to writing and production.
Writing/Development journey
In 2020, Tunde sent me the script when I just finished writing another project of mine. When I got the script then, it was called The Siege. It was sort of like a police drama or story involving police.
And I wasn't too sure if I wanted to do two police stories. I gave it to my production manager, Nate, who I have worked with for a long time. I gave it (the script) to him to read and he liked it. But I was hesitant to greenlight and shoot it.
Why?
When I first read the script, I was just like, yeah, it's good, but isn't it a bit dark?
I felt like it seemed a bit far from the reality of an average Nigerian, but literally, once EndSARS started and I began hearing all the stories, I was like, "Wow, okay, this (the script) is not really far-fetched as it's just basically mirrored crazy things that have been happening."
So I then came worried as to whether it's not a bit too heavy for Nigerian audiences at the moment. It had its comedy and stuff, but at the end, it just had a real gut punch.
A few months after the protest died down, I think it was right about that time Nate came back to me and asked about that script, then I felt like we should do that kind of stuff. So we worked out a production team and budget.
I was able to get the message across without it being as graphic as it was in his original script. And then I beefed up the relationships because I wanted to have some romance in it. It's almost like two films; you have a Malcolm and Marie sort of thing whereby you just have a relationship taking place and there are ups and downs within the relationship. And then you have the crime thriller vein.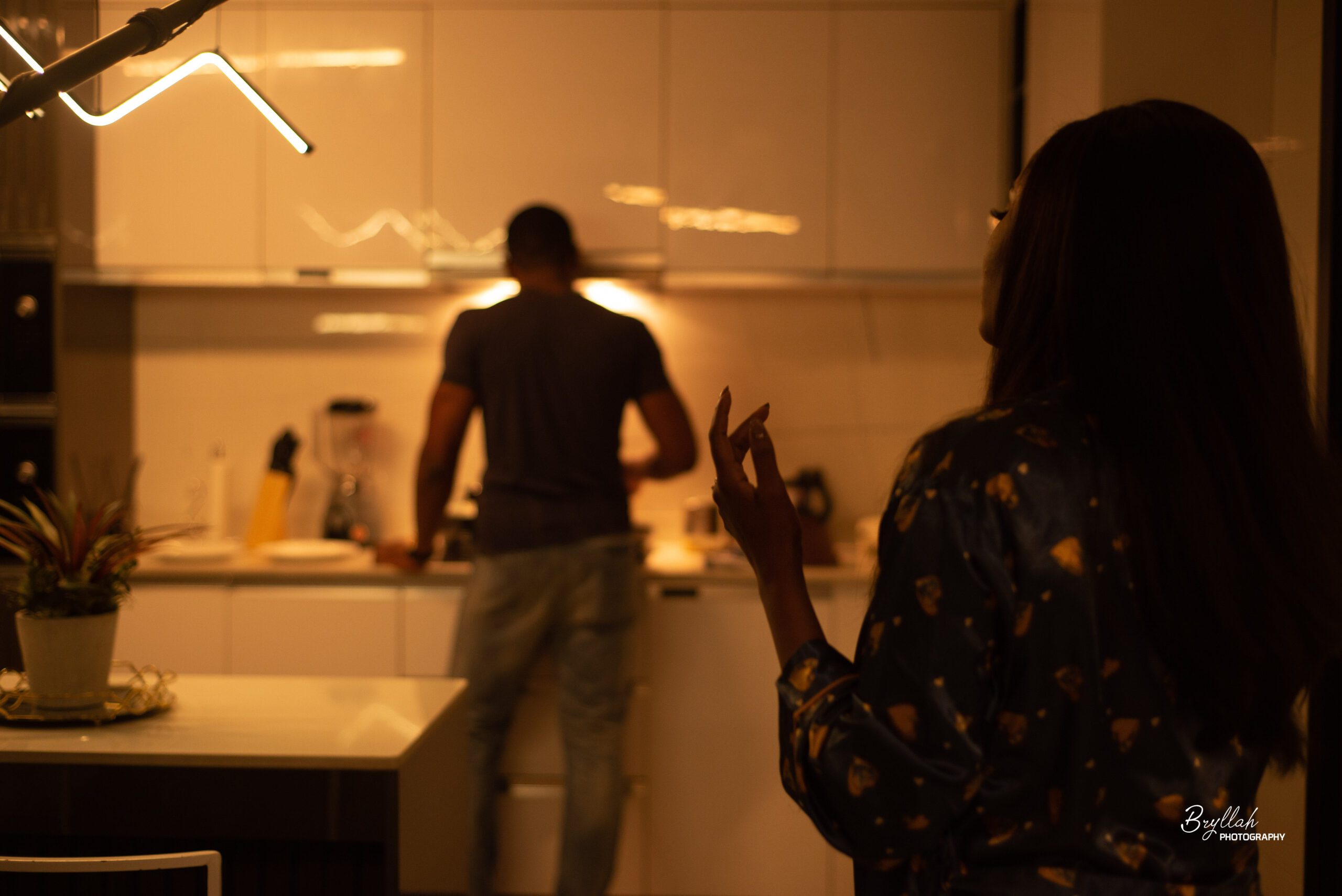 I rode up a little bit more in the crime thriller angle of it to give it a little bit of a balance as well. So it's like the past and the present. The present is the crime thriller, the past is the romantic part.
I remember working with Tunde for about three or four months because the script was already in good shape, but it just needed to fit my own sentiment and be a bit more rounded.
We then had a table read with the actors as well, and they came up with a few points, so I went back with their comments in mind, and edited some more. That was how we developed the script.
It took us about a year from getting the script to shooting it. We shot it in late 2021 and now it is coming to Netflix on March 11th, 2023.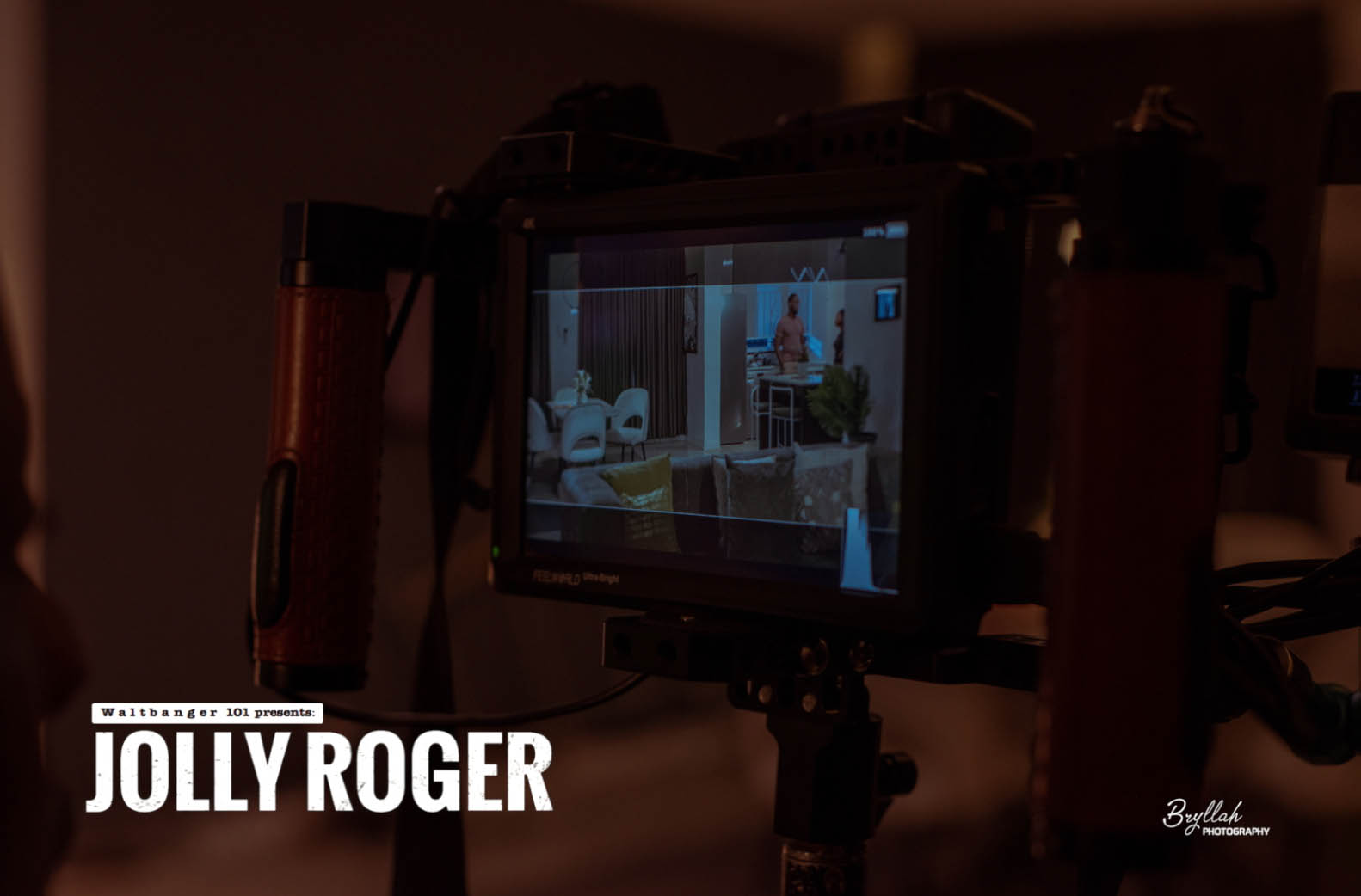 The intertwined world of Catcher and Jolly Roger
Interesting fact: Jolly Roger is a spin-off of Catcher, where the Brume character which was played by Blossom is the same character that's played by Daniel Effiong now. It kind of ties in, if people are eagle-eyed enough to notice the similarities.
I hope folks that watched the two films can catch the references.
How an electricity availability challenge became a blessing.
We shot under two weeks and we lost our schedule halfway through and had to adapt. Thankfully it all worked out in the end but we did a few late nights. The very last night, when we were about to shoot the very last scenes, we lost power in the building. This was about 10 pm.
There was no power for about 4 to 5 hours in the building. We were stuck in an estate and we didn't know if the light was going to come back on. We were chasing the caretaker of the apartment; no one knew where he was. Then everyone went to sleep.
The light was later restored and we all literally got up now well-rested.
From the cast and crew, the energy was back on. We went back to work to shoot the final scenes.
For me, the performances were really strong. I think the bit of rest we had helped with those last scenes and I was so happy with the output for the wrap of the production.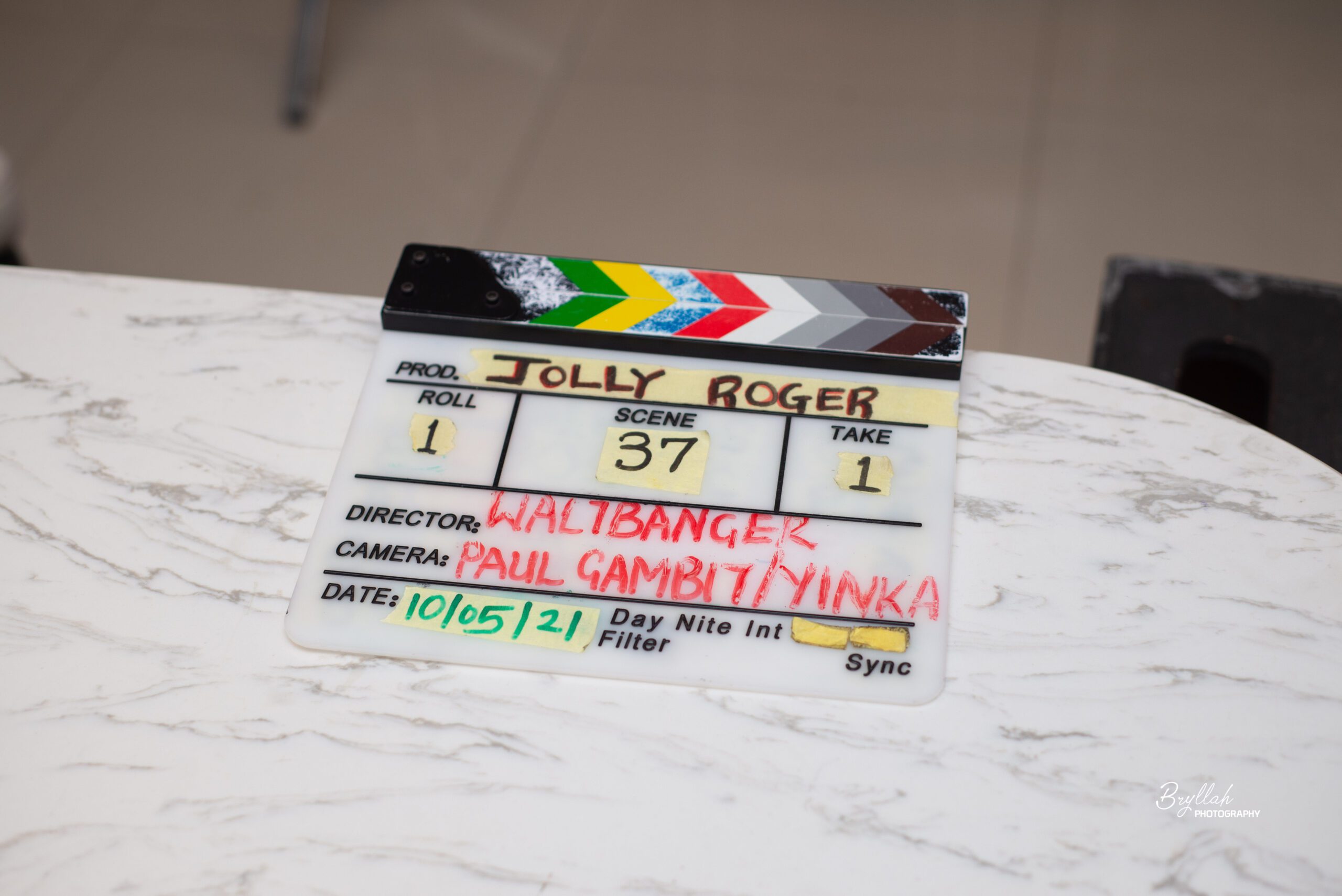 The Tina Mba Magic
Aunty Tina (Mba) during the scene with the urine came up with something organic, a few bits of her part were improv.
That scene will come out with reactions from audiences when they watch it. It was a good scene that pulled off well.
We kind of stretched her scenes a little more and it made her character endearing to me and the audience.
We tried to stick to the script a lot more than usual, so there wasn't that much improvisation. There were a few lines that were thrown in by the cast themselves. I remember Frank Donga doing quite a bit and he was hilarious. Unfortunately, some of the tapes didn't make it to the final cut because it was a slightly dark film and I wanted to get that balance right. Even in the script, a lot more funny lines had to be removed to give it an even kill.
Casting Toni Tones
I worked with Toni on my first TV series, so I've known her for quite a while. So it wasn't a long shot. I also had Toni in mind to play one of the roles in Catcher but it didn't pan out that way. When Jolly Roger came out, I'd spoken to a few actresses including Toni, and she was really excited about playing a "softer" female.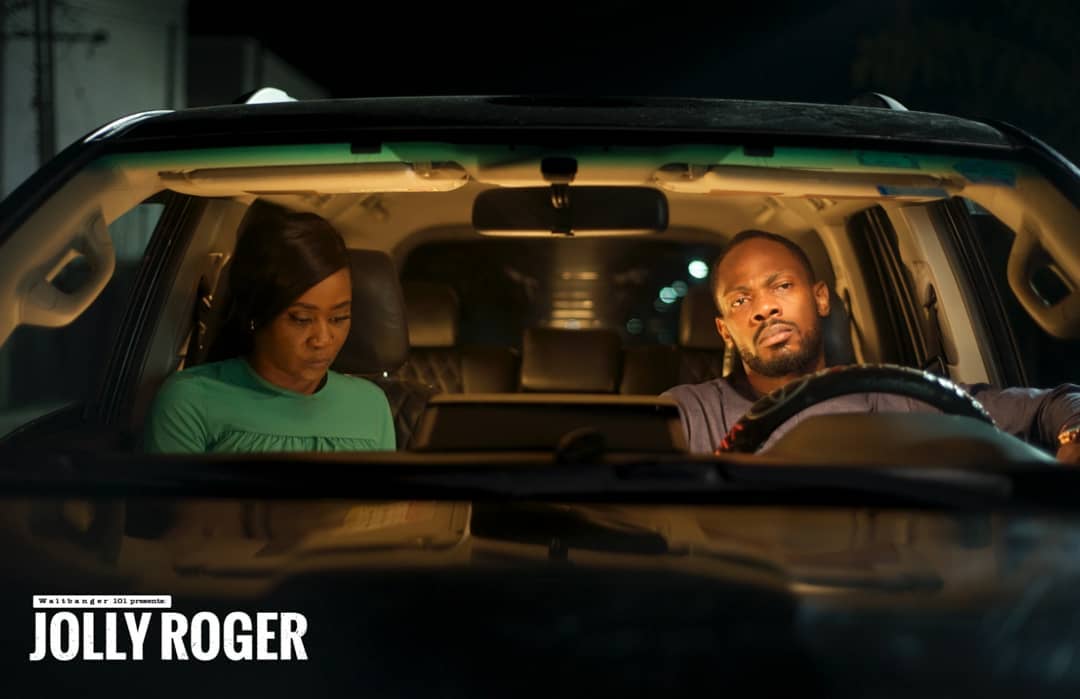 In most of her roles, she's usually very strong and this was different, and I made her understand she needed to show me other emotions. It was quite interesting that she really wanted to play this role and was excited about it. And for me, that's key, being excited about a role.
Toni also fit the role visually so it wasn't a hard sell overall. For someone who's used to being feisty and strong, she delivered on this role. It was good, and she was fun on set and totally took over her character, from line delivery to makeup and clothes. She played Najite, which is a metaphor for Nigeria, and her character is the centre of the film itself.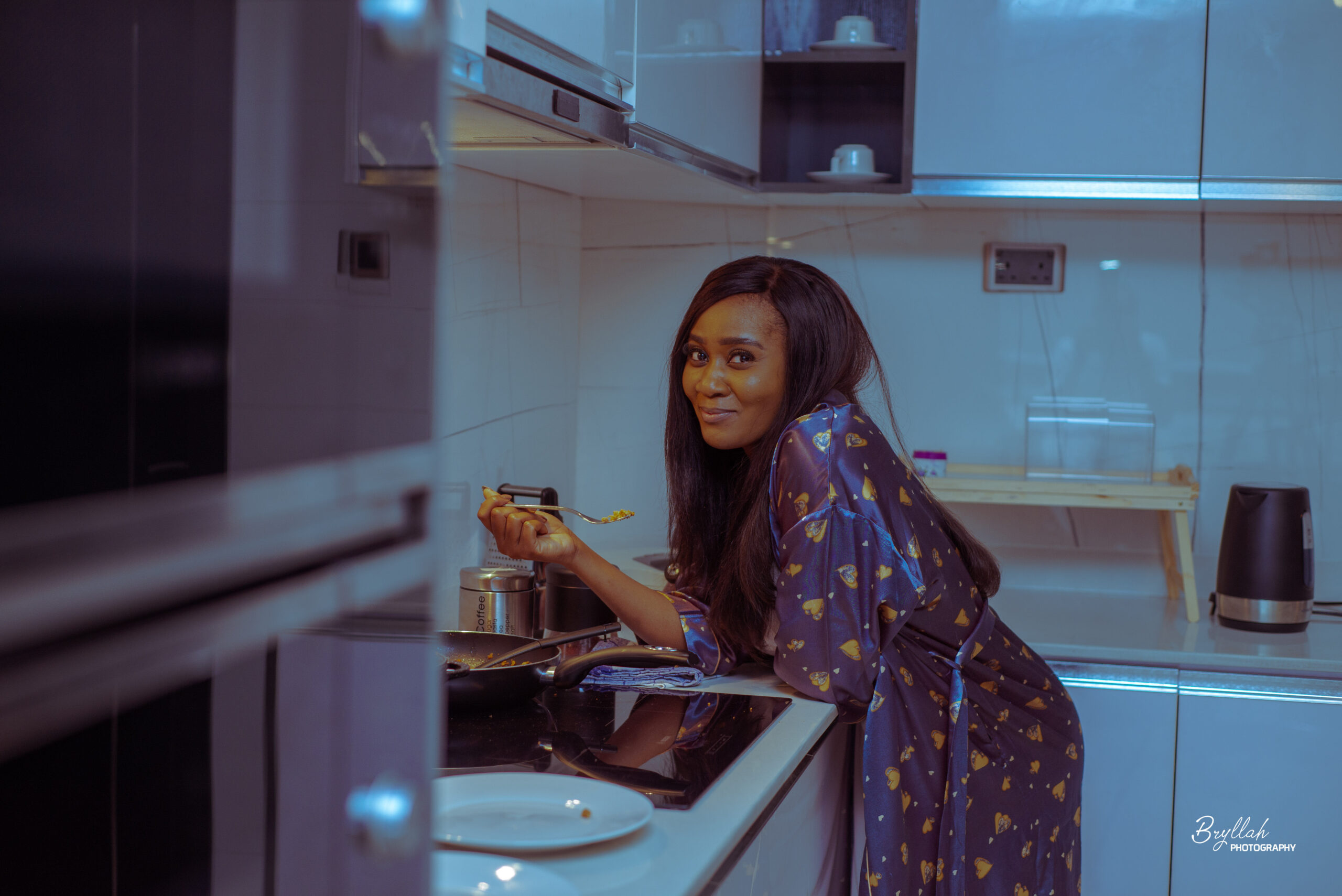 Working with Toyin Oshinaike
Toyin was another actor I'd watched for a while. I first saw him at a film festival, he'd played a role in a short story and his face stuck with me. He was the perfect villain and he looked very authentic. 6 months later, we ran into each other at the Eko hotel and we had a short conversation. From that point on, he'd always ended up on most of my film decks. When this came out, it was a no-brainer and he looked the part. Of all the characters, he was the only one I knew that come rain or shine, he was going to play the role.
He was a gracious guy and he did the work. After he was done with shooting, I was so impressed I had to pay him extra. We put him through a lot and he didn't complain. I'm thankful.
Daniel Etim Effiong – Jolly Roger's Leading Man
I'd watched Daniel for quite a while. I first saw him in Giddy-Up. He played a lovable jerk and it resonated with what I wanted. I knew he could pull off this role flawlessly. I then worked with him on Mascara and Castle and Castle.
While shooting Castle and Castle, I made up my mind about casting Deyemi and Daniel. We had tons of scenes to shoot every day, and I remember telling them we needed to run through the scenes as quickly as possible, then they just said okay, got ready in 10 minutes, and killed all their scenes.
At that point, I was sure I wanted to work with them again.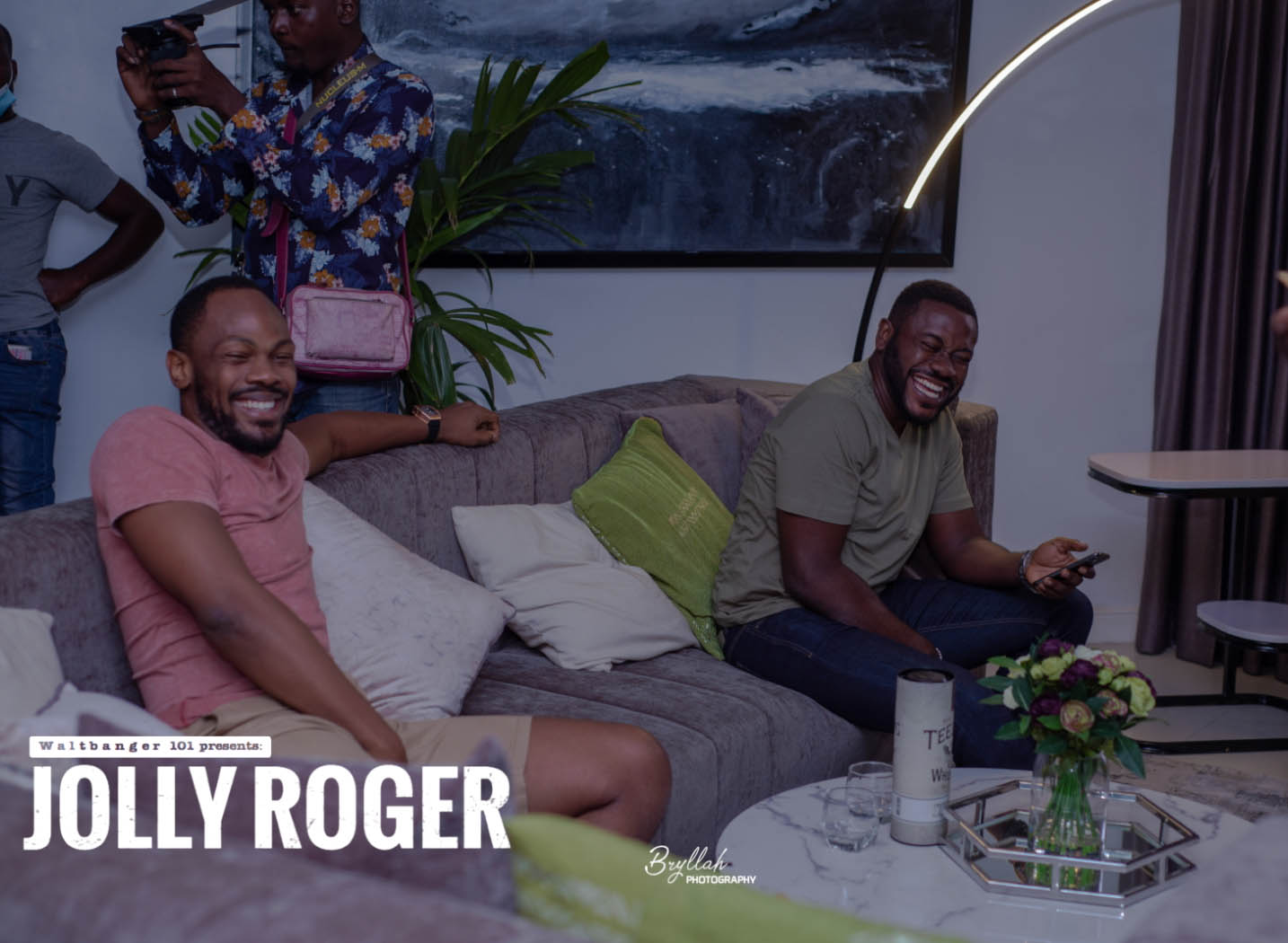 On Jolly Roger, I knew how I wanted to work with Daniel, so I created an environment where he could put in his work. For the romantic part of Jolly Roger, he did his magic and it was really good. Where I felt he really delivered was the darker side of Jolly Roger. We had a conversation surrounding the character, especially about the darker side of the film and I tell you, he went in.
For me, that was the best thing. I remember his wife calling me after the premiere at the Essence Festival and she was gushing about how this is his best performance yet. It was quite different from the roles he used to play.
There was a climax scene where I wanted to take just two shots of raw emotions and Daniel gave all he could give. He gave himself. At that point, the respect I had for him tripled.
The number of takes and rushing we had was a lot because he was willing to put himself on the line for the film. For me, that's the best kind of actor I like and it's what I look for when I audition, and I don't really audition.
People who are willing to throw themselves into the role usually get my vote.
My two favourite scenes in Jolly Roger were two emotional scenes: the face-off with him and his friends and where he was reminiscing about his *Spoiler*
Naming "Jolly Roger"
The film was named "The Siege" as a working title, which the writer didn't feel captured the film.
For its new name, you have that theme occurring throughout the film.
Audiences can actually see that all three definitions of Roger are kind of played out in the film.
Jolly Roger begins streaming on Netflix on March 10th. Go see it.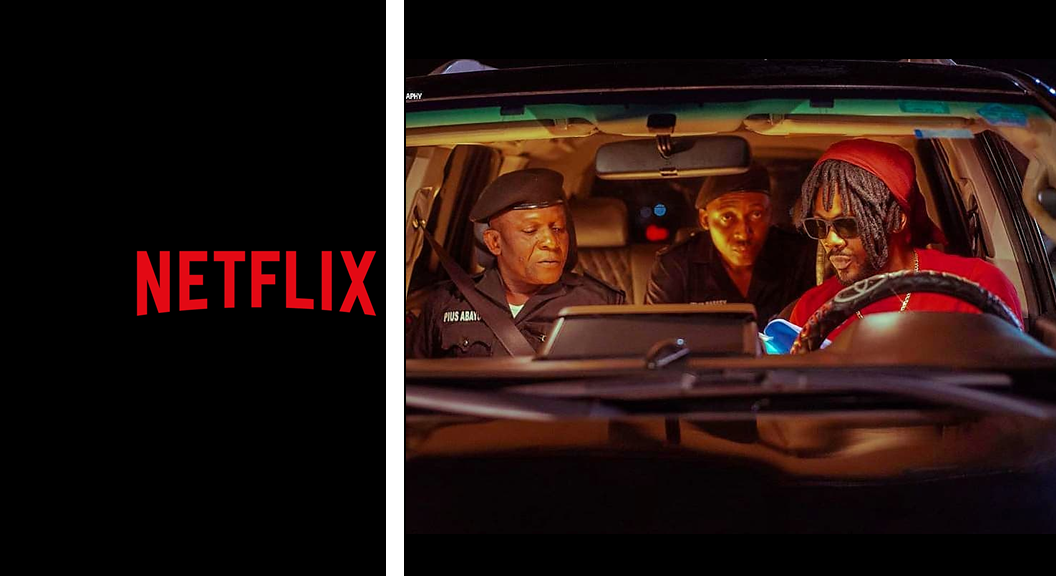 Thanks for Reading.
Shockng.com covers the big creators and players in the African film/tv industry and how they do business.
Let's be friends on @Instagram