The Story⚡
Dreams directed by Chioma Paul-Dike will screen at the 12th Edition of the Africa International Film Festival.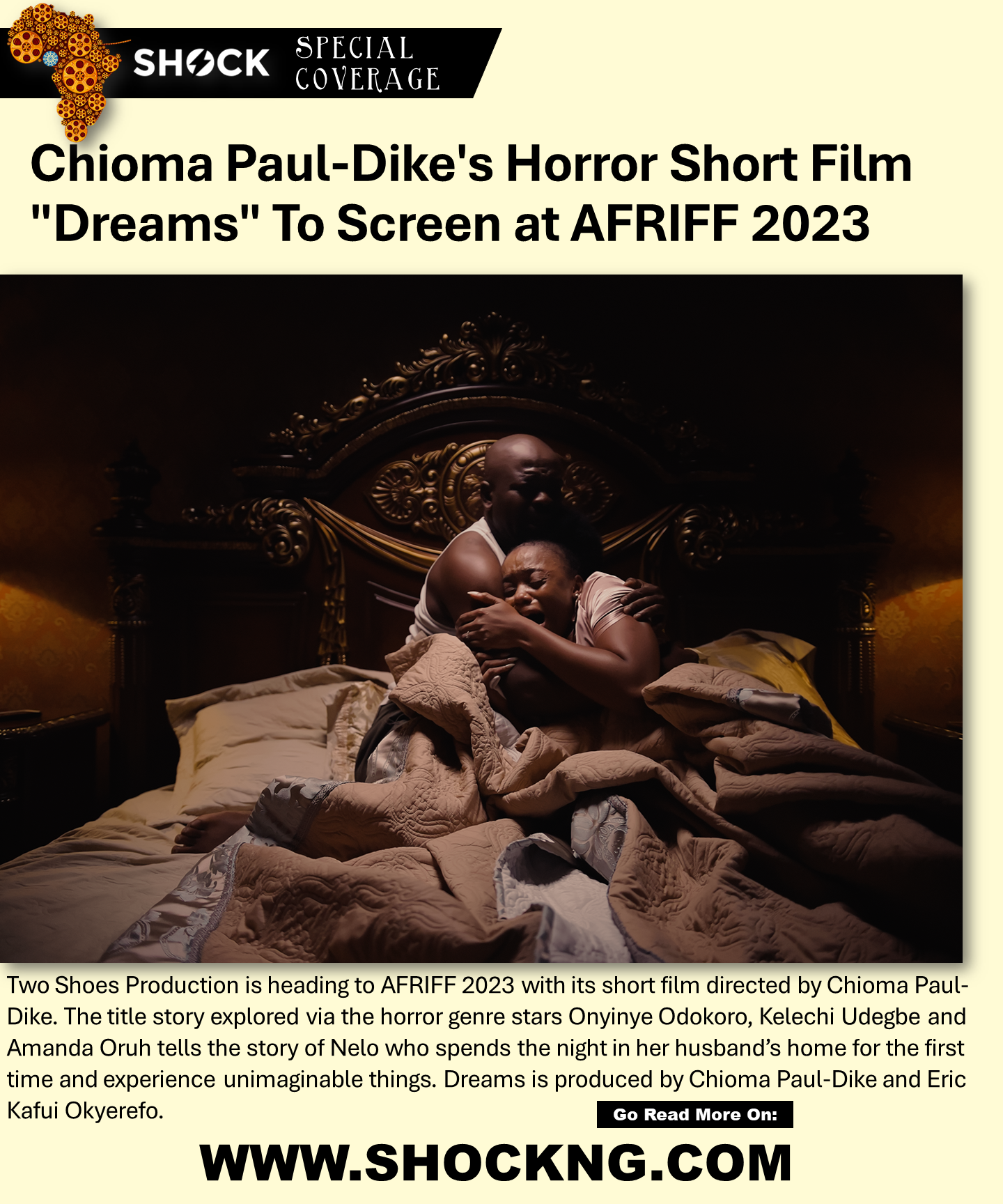 Tell Me More
Two Shoes Media production has confirmed that its short film produced by Chioma Paul-Dike, Eric Kafui Okyerefo is set to debut at AFRIFF 2023.
Titled Dreams, the short film follows Nelo's first night in her husband's ancestral home where she dreams of a scary, angry lady, Nkem, who yells at her to leave. Nelo awakens in fright and prays her dream away. However, upon settling into her new home, Nelo hears footsteps and humming but there's no one home, just her.
CAST
Onyinye Odokoro – Nelo
Kelechi Udegbe – Obinna
Amanda Oruh – Nkem
Director's Approach
In an exclusive conversation on the title, Director Chioma Paul-Dike shares her inspiration, approach and references for dreams
Dreams is a short film that explores the horror genre to emphasise the validity of dreams and simultaneously bring to the fore the supernatural. DREAMS was born out of the desire to explore the horror genre, a genre I dearly love, and also touch on what we think dreams are especially since I started to have conversations with people who thought dreams were things we saw when we slept and nothing more.
So, with Dreams, I'm trying to trigger conversations around that.
The Big Vision: While we intentionally told a horror genre, we wanted people to watch Dreams and have something more to think about beyond jumpy and scary things.
We're using Dreams to explore how we often disregard what our dreams are telling and question their validity. With this in mind, it was essential to focus on the storytelling and performances of the actors to make it believable with no distractions.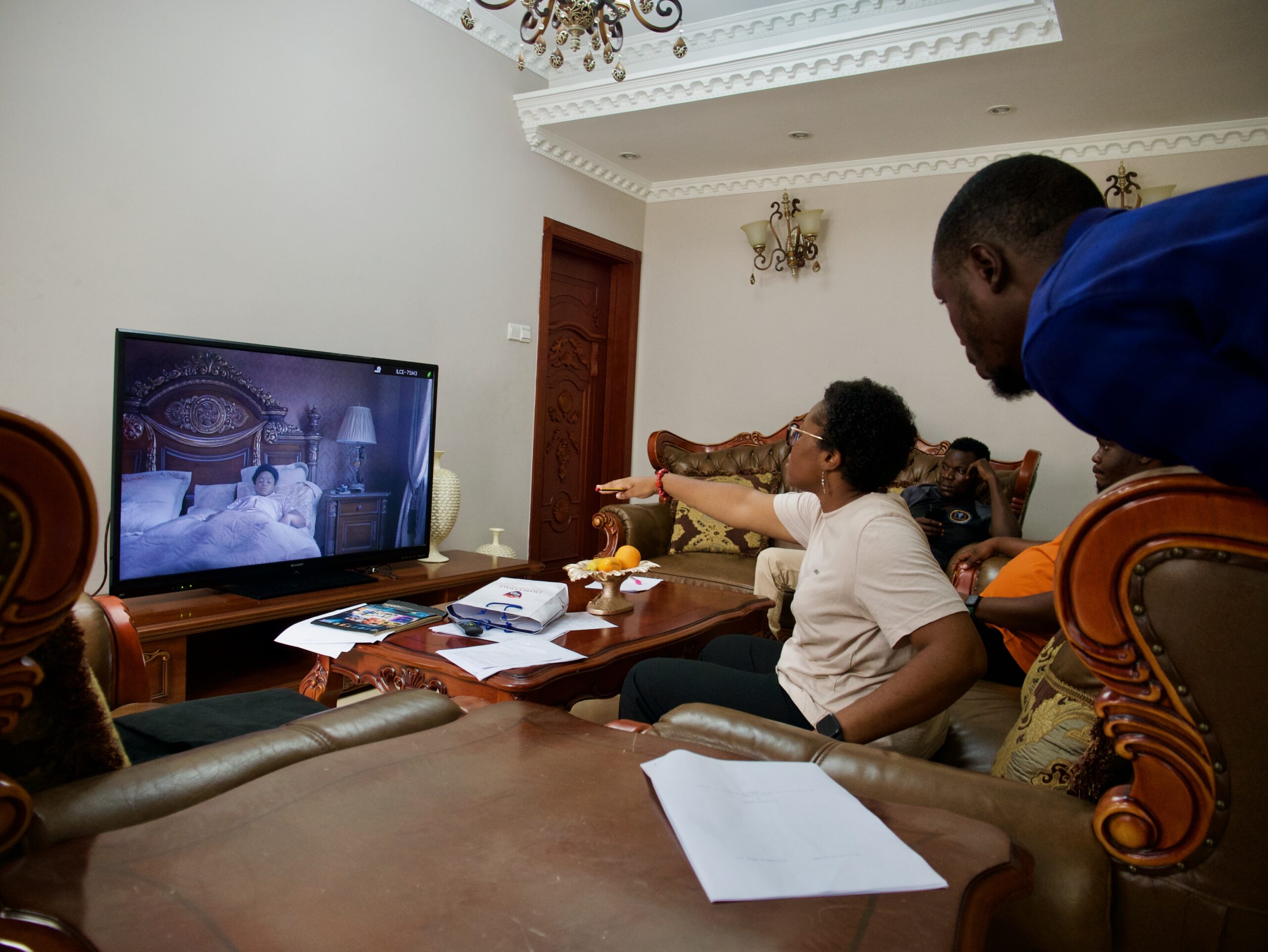 How To Watch
On Tuesday, 7th of November 2:15 pm – Dreams will screen for Audiences at AFRIFF.
In Summary
Dreams will scare you and make you jump, but Dreams will have you thinking – 'what do I dream of when I sleep: a revelation or an imagination?'