The Story⚡
Capital Films is leveling up its share of film investment as it announces "Third Act," a fund that will back six Nigerian films in 2024 alone.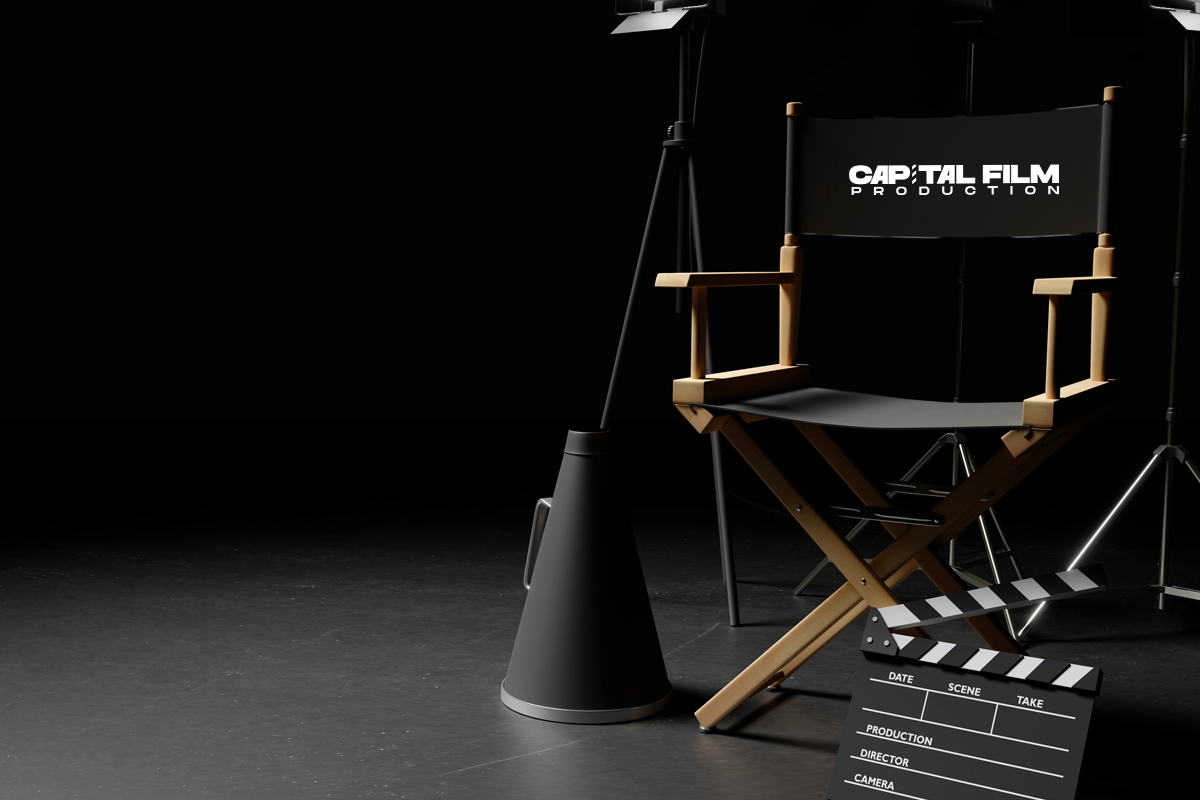 Tell Me More
In a groundbreaking development for the African film industry, Capital Film Productions (CFP) has unveiled its plans to double down on cutting deals with filmmakers and production companies.
Co-founded by Adim Isiakpona and Hamza Kassim, CFP is on a mission to empower the creative forces behind Nollywood and other African film sectors, redefining the art of film financing.
CFP, which has been quietly supporting filmmakers for the past three years, played a crucial role in the success of Nollywood hits like Brotherhood and Gangs of Lagos. They also invested in several upcoming projects, including The Party, Ada Omo Daddy, The Other Side of The Bridge, and four other films, pouring in around USD 800,000 with the anticipation of strong double-digit returns upon the fund cycle's completion. Remarkably, CFP's financial backing is driven by a consortium of Nigerian investors.
This latest entrant into the film investment scene will revolutionize the way movies are funded in Africa, ensuring that talented storytellers receive the backing they deserve. Capital Film Productions' says it is dedicated to nurturing African cinema and providing global exposure and is set to leave an indelible mark on the industry.

Investments Exit
Capital Films has enjoyed substantial success with its investments in films like Sugar Rush, Brotherhood, and Gangs of Lagos. Sugar Rush, directed by Kayode Kasum and produced by Jade Osiberu, made a remarkable debut in December 2019, grossing over 57 million naira during its opening weekend and eventually crossing the 160 million naira mark by January 2020. It became the fifth highest-grossing Nollywood film of 2019 and found further success on Netflix.
Brotherhood, directed by Loukman Ali and produced by Jade Osiberu, achieved record-breaking success by surpassing the N200 million milestone within four weeks of release, making it the highest-grossing Nollywood title of the year. The film continued its triumph on Prime Video.
Gangs of Lagos, the pioneering African Amazon Original movie directed by Jade Osiberu and produced by Kemi Lala and Jade Osiberu, gained international acclaim by ranking in the top 10 categories in over 30 countries, solidifying Capital Films' prominent role in the film industry.
New Funded Titles
In addition to their past successes, Capital Films is set for future triumphs with upcoming titles such as Ada Omo Daddy, The Party, and Is It Your Money?.
Ada Omo Daddy, set for release in cinemas on December 15, 2023, explores a family shaken by the unexpected return of a lady's ex-husband on their daughter's special day, unveiling a revelation that challenges loyalties and identities. Directed by Akay Mason and Adebayo Tijani, and produced by Mercy Aigbe, the film boasts a star-studded cast including Mercy Aigbe, Sola Sobowale, Dele Odule, Omowunmi Dada, Tomi Ojo, Charles Okafor, and many others.
The Party, a drama thriller, delves into the mysterious death within a web of suspicion, unearthing secrets and unraveling seemingly perfect lives. Featuring talented actors like Kunle Remi, Kehinde Bankole, Ayoola Ayoola, Bimbo Manuel, and Mide Martins, the film is produced by Judith Audu and directed by Yemi 'Filmboy' Morafa.
Is It Your Money? promises a political drama that unveils Nigeria's first female minister of petroleum's rise to power, shadowed by corruption, moral dilemmas, and consequences.

Key Background
Adim Isiakpona is a seasoned Marketing & Communication professional with 11+ years of experience in technology marketing across sub-Saharan Africa. He co-founded Capital Film Productions (CFP), which played a pivotal role in supporting successful Nollywood films like Brotherhood and Gangs of Lagos.
Adim's vision for CFP is to bridge investors and storytellers, fostering remarkable and profitable African films. Additionally, he co-founded The Gift Warehouse and initiated a program addressing the technology gender gap, impacting over 3.6 million women and girls with NGO support. Adim's diverse career reflects his commitment to making a positive impact in Africa.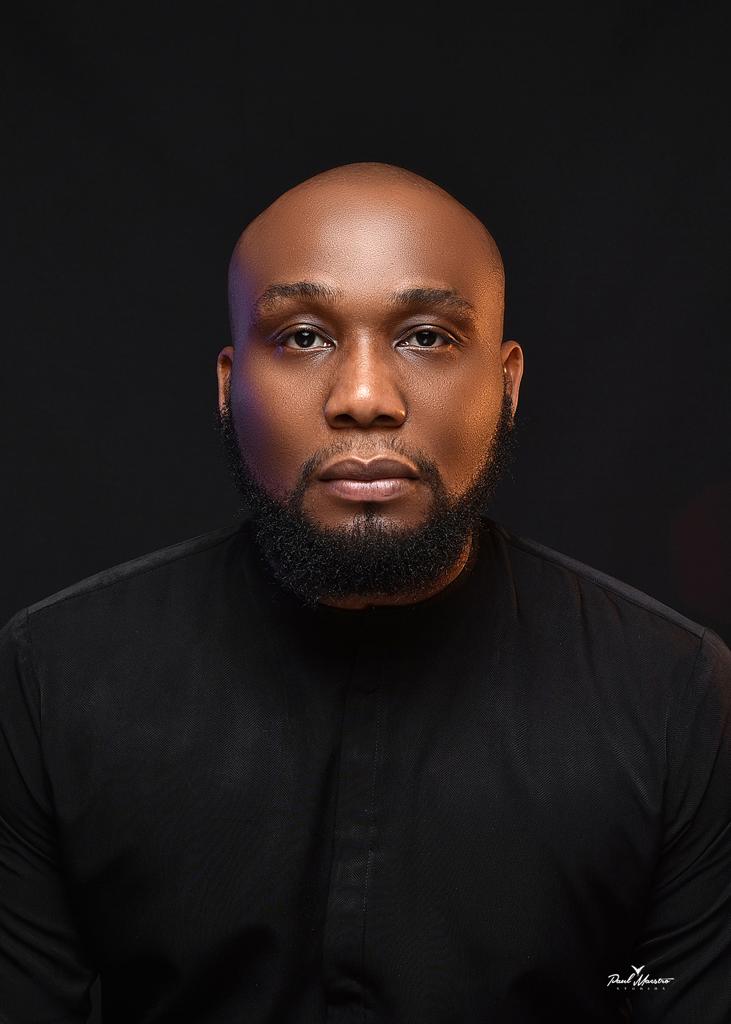 Tangent
In the grand tapestry of Africa's film industry, film investment has been at the front and centre of the ecosystem. From filmmakers personally funding films out of pocket, to creatives running film collaborations that offset some of the financial burdens, Nollywood creatives have sought ways to elevate the film experience. With an ever-expanding presence on the globe, African films have begun seeking and acquiring bigger and better collaborations and funding sources.
Among these grande Nollywood collaborations are Huawei and Film One $ 1 billion funding, PAC Capital's $50M commitment, Labari Africa's $3M raise, Volition cap $250k fund for film, Anakle Studio's $1M raise for The Black Book, and a $10M raise for Chimamanda Adichie's Half of a Yellow Sun.
This new chapter in the African film saga reflects a growing recognition of the region's potential, not just as a vibrant storytelling hub but as a significant player in the global entertainment industry. Evidently, these investment commitments have had profound impacts on the film narrative of Africa, enabling more diverse voices to shine and expand the industry's horizons far beyond the continent's borders.
In essence, investing is pivotal in the African film industry, enabling creatives to elevate the narratives that represent the rich tapestry of this remarkable continent.
In Summary
With the recent success of Nigerian titles on global streaming platforms, Nollywood looks more voluptuous than ever. More film investment checks are being cut and the business is entering its new chapter of filmmaking backed by executive producers from tech, oil and gas, and highly placed African diaspora that have deep pockets.
However, with this huge amount of investment in the industry, does this mean that Nollywood creatives can now tell more technical stories with more global appeal? It is expected that with more money spent on a thing, the more quality it should produce. Does the new funds for Nollywood imply better quality output?